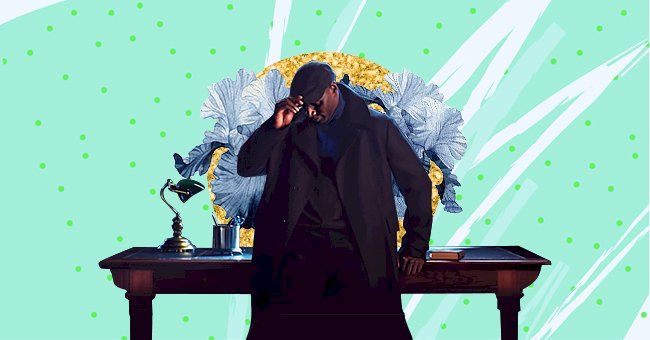 5 Reasons To Watch Lupin On Netflix
Lupin is the first French show to reach the top 10 on Netflix in the US within a month's time. With only 5 episodes in the first part and following the likes of Money Heist, the show is a family-friendly thriller worth watching.
Netflix has promised us a myriad of binge-watch worthy shows, including Bridgerton, The Queen's Gambit, Cobra Kai, and Money Heist. Lupin graced the streaming service on January 8 this year, and it has become a fan-favorite in very little time.
People are going wild over Omar Sy's brilliant portrayal of Assane Diop and the intriguing plot twist of the new heist thriller series. And we certainly don't blame them because we feel the same. Here are five reasons why you should watch Lupin on Netflix.
1.Omar Sy's Iconic Performance
Come for the storyline, stay for the plot twist and of course, Omar Sy's stellar performance. He has previously established his strong footing with roles in movies like The Intouchables, X-Men: Days of Future Past and Jurassic World.
Omar plays the criminal mastermind, Assane Diop, who is out to get revenge for his father's death. He plays a gentleman burglar, a master of disguise and a versatile character who brings his unique appeal to the series.
2.Heist Thriller With A Personal Touch
Lupin strikes a perfect balance between a revenge show turned into a heist thriller. Assane Diop plans to steal the same necklace from the Louvre, for which his father was wrongfully accused 25 years ago.
The show follows the theme of hit drama thrillers like La Casa de Papel, Money Heist. Assane's character is not only seeking vengeance for his late father, but he's also dealing with a pretty emotional side that makes him a compassionate person, or a criminal mastermind.
3.Gripping Storyline & Amazing Cast
It's an absolute treat to watch Omar Sy play the ultimate gentleman thief and master of disguise. However, what gives life to the show is the amazing chemistry between Assane and his close ones, including his son and ex-wife.
Ludivine Sagnier plays Claire, the ex-wife and childhood sweetheart of Assand Diop in the heist thriller show. Diop gets along perfectly well with his ex-wife and 14-year-old son, as well as his childhood friend; and the supporting cast gives a strong sentimental touch to the story.
4.Stunning Imagery
When you do manage to take your eyes off of Assane Diop's one-of-a-kind performance, please do check out the stunning Parisian landmarks. The Louvre is a piece of pure art and there's no denying the fact that Lupin is set in magnificent backdrops.
5.Family Heist Show
Lupin is inspired by the short stories and novels written by author Maurice Leblanc, which also help shape the narrative of the show. The show's creator, George Kay, has shared that Lupin is very much a family thriller that you can enjoy with everyone around.
The second part of the show might not be due for some time (thanks to the pandemic), but we have the first half to put on our binge-watch list. And from all the hype and impeccable ratings, we certainly can't wait to experience the thrill for ourselves.