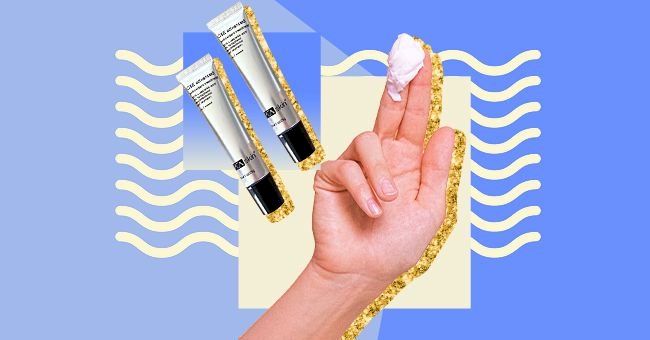 5 Retinol Body Lotions Worth Investing In
We love retinol for its many benefits for the skin on our faces, but its advantages can extend all over the skin on your body.
Retinol has been lauded, now more than ever, for its ability to reduce the appearance of fine lines, even skin tone, smooth texture, and address hyperpigmentation.
However, proving to be a multifaceted all-rounder for skin, retinol also helps fight acne on your body and even skin tone for flawless skin all over. Whether you're prepping for an upcoming occasion or you're getting spring ready, here are five retinol body lotions to try.
Paula's Choice Retinol Skin-Smoothing Body Treatment
Paula's retinol body treatment is one of th most popular options for retinol body treatments. The lotion is formulated with retinol, antioxidants, natural butters, and plant oils.
For those who like to avoid added fragrances, you may be delighted to hear that this product contains none. Furthermore, it's lightweight and leaves no greasy residue.
Rosen Apothecary Anti-Aging Retinol Body Lotion
This retinol body lotion also contains caffeine, which is not only a great wake me up for your brain up, but it's also a great pick me up for your skin.
The formula is lightweight but hydrating thanks to the added argan oil. The retinol helps to firm skin and make it radiant.
Chantacaille Retinol Body Treatment
If you're looking to treat yourself with a splurge, this Chantacille Retinol Body Treatment is the luxe product you need. The formula contains some key ingredients for optimal moisture like shea butter, rosewater, macadamia oil, and of course, retinol.
It also contains a powerful humectant that draws moisture into the skin to keep it hydrated. Not to mention, edelweiss extract gives the formula an antioxidant boost.
ThisWorks Sleep Plus Dream Body Cream
One of the main tips for starting off using retinol is not to try the most potent formulation. Start using the product every other day and work up the frequency and then, ultimately, the potency.
As such, a cream like this is perfect for the newbie to retinol treatments. It's gentle and includes essential oils and amino acids.
Medix 5.5 Retinol Cream with Ferulic Acid Treatment
Ferulic acid is a powerful antioxidant that helps to protect the skin from harmful UV rays and aids the efficiency of vitamins C and E.
Retinol is, however, still the undisputed star of this show. This product has also been touted for its ability to reduce the appearance of sagging.