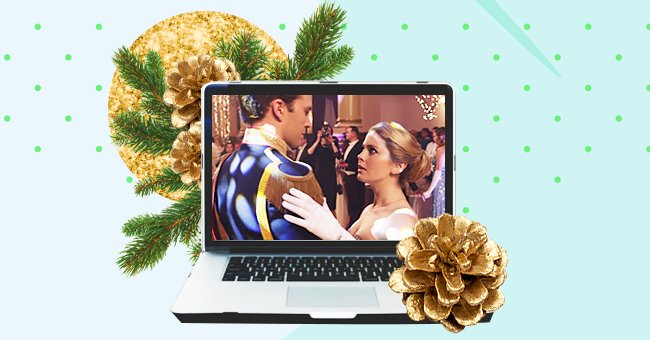 5 Romantic & Festive Movies To Stream During This Festive Season
Nothing can get more romantic than cozy cuddles on a cold winter night. The only way to top the holiday bliss off is with a great movie to enjoy with the one closest to your heart.
The holiday season is fantastic for winding down and enjoying quality time with loved ones. Cold days and nights mean you get to spend more time on the couch and snuggle up in your lover's arms.
The best thing to top off a cozy and romantic winter night is to put on a movie to match the vibes. Take a look at our list of romantic and festive film to cuddle up to this Christmas.
Love Actually (2003)
Love Actually is one of the most iconic Christmas classics. The multiple storylines mean they'll be something that even your rom-com hating partner will enjoy - not that they'd admit to it, though.
Last Christmas (2019)
You can already tell that the storyline of this film will be unique when you hear its name. Like the famous Christmas melody, the movie tells a relatable story filled with heartache, obstacles, and of course, romance.
Get yourself prepared to laugh until you cry when watching this heartwarming holiday tale. It's also a huge plus that the cast gives a fantastic performance that captures Christmas's true essence.
A Christmas Prince Trilogy (2017 - 2019)
This holiday movie takes place in the fictional land of Aldovia with a charming prince you can't help but love. An American blogger falls in love with the prince, and they eventually marry and have a baby in the span of three films.
The Holiday (2006)
Kate Winslet and Cameron Diaz switch realities to search for something they've been missing and inevitably find love. There are many sweet moments in the movie, but what could beat being under the mistletoe with Jude Law?
Last Holiday (2006)
Queen Latifah does a stellar job in this tear-jerking movie with a beautiful happy ending. A terminally ill woman decides to spend all her savings on one last hurrah in Europe, which works out for the best.
Although nobody would want to deal with a misdiagnosis during their holiday, we love the twist in this film. The plot features a Christmas miracle and a love story all in one, which is perfect for the holiday season.