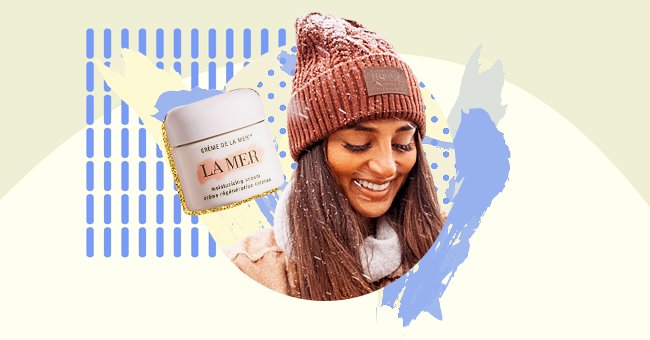 5 Skin-Care Swaps To Make This Winter
It is a common practice to change up your beauty cabinet when the seasons change. Many of us can't wear our summer complexion makeup in winter, and the same should apply to skincare.
Summer's hot and humid atmosphere makes the skin more prone to oil-induced shine and breakouts. Winter's dry and cold air dries out the skin, causing flakiness and severe dehydration.
Skin is susceptible to the elements and needs to be treated according to its reaction to the atmosphere. Say goodbye to dry winter skin struggles with these easy skincare trade-ins to incorporate this cold season.
Change To A Cream Or Oil Cleanser
Harsh winds and cold air work hand in hand to strip away the moisture from your skin. Overpowering foam cleansers can do further damage to already dehydrated skin, which isn't ideal in winter.
Try switching to a cream or oil cleanser to avoid that dry and tight skin feeling after a face wash in winter. These formulas have hydrating properties, and they cleanse makeup and dirt without stripping your skin's oils.
Get A Gentler Exfoliant
That exfoliator scrub is essential for bright and glowing smooth skin, but it can cause dry skin issues. Cracked and flaky skin will suffer irritation from abrasive scrubbing from strong exfoliating products.
Instead, opt for a chemical exfoliating solution that will dissolve dead skin cells without forceful removal. Products containing Alpha and Beta Hydroxy Acids are the best for pore purifying effects.
Reach For A Toning Mist
Toner is known to combat shine but can strip your skin's natural oils on a regular day. In winter, this instance is much more likely making toner a no-go for the skin drying season.
A toning mist may be a better option for those with oily skin types who need that extra help with shine. This mist option is much gentler than the traditional pat on toner formula we are used to.
Invest In A Thick Cream Moisturizer
There's nothing worse than someone pointing out the dry patch on your skin during winter. This patch can be a little flakiness on your nose or an entire white patch on your eyelid; either way, it's still embarrassing.
Winter requires a creamier hydrating formula for the skin, and a thick moisturizer may do the trick. Look out for products containing fatty acids, ceramides, and squalene as they strengthen the skin barrier.
Try An Eye Serum And Cream Duo
Many women get to a certain age and realize the importance of eye cream and keeping that skin hydrated. Winter undoes all the work of a regular eye cream exposing the eye's delicate skin.
Adding a serum drop beneath your eye cream application may help protect the skin around the eyes. This duo will also fill in fine lines from dehydration while supporting healthy skin tissue.