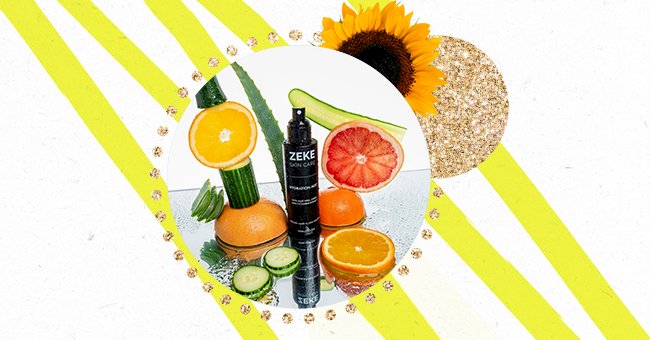 5 Skincare Brands Worth Keeping An Eye On This Year
Natural beauty comes from within. Also, natural cosmetics from the outside! The step to natural cosmetics is not a big one. However, we are sometimes not sure which natural cosmetics or skincare brands and which products really suit our needs and wishes.
These cruelty-free brands are some of the small brands doing great things, and you should be on the lookout for them. Also, they claim to be free of parabens, silicones, synthetic fragrances, polyethylene glycol, or paraffin. These substances are mainly obtained from petroleum. Especially as these substances not only have an effect on but above all in our body!
Closer to nature, cosmetics are starting a return to basics. Promoting natural and organic ingredients, they promise to take care of our skin with ease.
1. Eve's Skin
Eve's Skin adopts a "no nasties'' approach with their brand. This also drives them to make sure that their skincare is free from toxic chemicals and ingredients harmful to the skin. They work tirelessly to give their clients only the best vegan skincare products.
Their products are kind to the skin and look great in anyone's bathroom. No matter your skin type, Eve's Skin is gentle and effective, and even eczema sufferers can use their products without complaints. However, the best part is that they have a thirty-day money-back guarantee on consumable products.
2. Dope Skin Co
Dope Skin Co develops Organic Hemp Based botanical skincare products enriched with nature's super-foods to feed your skin, leaving you feeling nourished and hydrated. Also, all products are handmade in small batches to ensure freshness, using only the finest cruelty-free, naturally derived ingredients.
The Dope Skin Co story begins with a couple from Sydney, Australia. However, with the day-to-day grind and being parents of two young boys with way too much energy and spirit, they became constantly tired and washed-out. Ultimately, they had to deep-dive into natural remedies as a way to nourish and rejuvenate the body.
3. esmi Skin Minerals
The esmi Skin Minerals brand is committed to making high-quality vegan and cruelty-free skincare products for all skin types. From liquid foundations to serums, the brand is dedicated to making your skin look and feel like its best self.
With Evette's experience with a wide range of skin concerns and knowledge of beneficial ingredients, she created a skincare line with various products for various problems. In addition, the results of their products lie in the positive reviews from their customers.
4. Zeke Skincare
Zeke Skincare is a forward-learning company dedicated to simple yet effective skincare routines. Their natural product line empowers people to live their best lives with a newfound confidence in their skin. Moreover, the company's naming is derived from the Hebrew name Zeke, meaning "God will strengthen."
Zeke Skincare products' proven effectiveness is a testament to their namesake, providing stronger, healthier, and clearer skin. With top-tier quality and value, each product results in healthy and hydrated skin that glows. Additionally, Zeke Skincare products incorporate a careful blend of ingredients that preserve essential skin oils, remove toxins, and enhance skin nutrients.
5. The Jojoba Company
The brand is on a mission to give people back control of their skin, free from nasties. From seedling to shelf, their natural products are safe for all skin types, ages, and concerns. Also, they only use the purest ingredients, free from unnecessary synthetics or fragrances.
Their farm adheres to the highest sustainability practices, and their packaging incorporates recycled materials. However, they don't subscribe to animal testing, and any ingredients they don't grow on their farm are ethically sourced. The unique healing properties of their Wadi-Wadi Jojoba also enable their skincare to deliver visibly transformative results naturally.