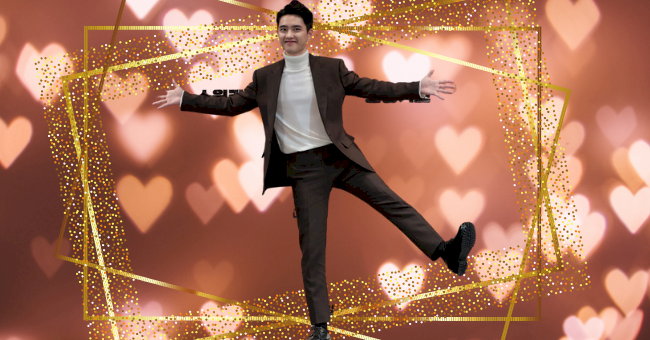 5 Songs To Listen To When You're Thinking About Exo's D.O.
Our favorite D.O. is off to fulfill his duty as a faithful soldier in the Korean military service. In the meantime, we can listen to his most memorable musical performances and let his soft vocals do their magic.
Doh Kyung-soo is a 26-year-old member of the South Korean band EXO. Born on January 12, 1993, he's a Capricorn and quite the singing sensation among fans from his home country and around the globe.
He took a break from his music career to serve in the Korean armed forces willingly and will not be back until January 25, 2021. Let's celebrate his birthday by listening to some of his best songs that remind us of his smooth, velvety voice.
That's Okay
If your soul needs some good therapeutic music, add this song to your new year playlist. D.O.'s soft voice paired with the calming rhythm will work wonders in uplifting your otherwise low spirits.
The music video is also pretty relatable for someone who's going through a bad day, week, or even year (in our case). We have carried the pandemic blues with us in 2021, but giving in to music as good as "That's Okay" will help make things better.
Moonlight
Has a sad song ever sounded so unique to your ears? We guess not, and with D.O. doing his voodoo and holding us all in a trance, we can't stop listening to this brilliant tune, especially underneath the moonlight.
If you are facing a matter of unrequited love or merely in need of a beautiful melody you can keep humming all day, give a listen to Moonlight. It's a perfect song to play on repeat on the night when the moon happens to be your only comforting friend.
Baby Don't Cry
Words of reassurance coming straight from our beloved boy band rein in with our gloomy, broken hearts. And throughout the performance, our Kyung-soo stands out with his red hair, cute face, and melodious voice.
Add "Baby Don't Cry" to your music playlist and give it a listen if you're feeling sheer nostalgia for some good old days. Oh, and you're allowed to cry if the song grows on you because we think the same.
Miracles In December
And here comes EXO to warm our hearts with a song that sets the perfect tone for the Winter season, especially Christmas. The festive season may have passed, but we can still cherish its spirit and soul and warm our hearts with D.O.'s soothing vocals.
The music video encapsulates a frosty, White Christmas and an intense yearning for miracles. And watch out for Kyung-soo nailing those high-pitch notes so well you will fall in love with him and this masterpiece of a song.
Sing For You
And we include a sweet, soft track to conclude the list, with "Sing For You" being a decisive qualifier. The music video will inspire those bitter-sweet emotions in you, so much so that you will not be able to miss even a single beat.
D.O.'s perfectly soothing vocals, paired with brilliant guitar chords, will resound in your ears even after you're done listening. Sing For You genuinely is one of the best performances by Kyung-soo.