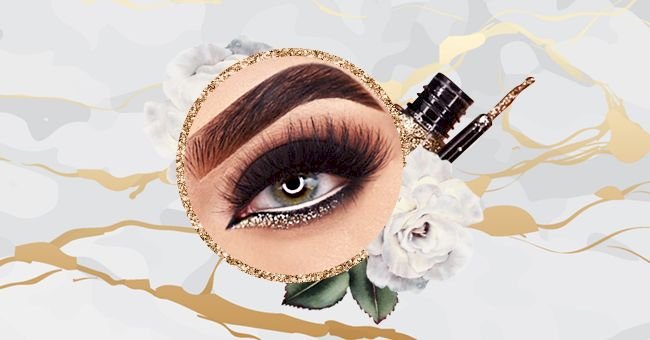 5 Sparkly Eye Looks That Are Easy To Recreate
The new normal has put our eyes in focus, and that requires amping up our eye makeup game like never before. While smokey eyes never fail to amaze, a little glitter glam goes a long way to achieve a wide-awake, lively look.
We are a fan of classic eye looks, because their timeless appeal never dulls. But because the inner makeup artist in us is always up for something fun and exciting, vibrant pop of colors are all the more welcomed.
With masks becoming an integral part of our daily routine, our brows and eyes require our undivided focus much more than ever before. Now that we've got your attention, here are five easy makeup looks that will make your eyes sparkle and shine.
1.Iridescent Glitter
When in doubt, throw in some glitter dust and your eyes will give off those amazing vibrant vibes. And when paired with pink eye shadow, your loose glitter game will be all set to sparkle.
2.Classic Nude
Not feeling in the mood for some bright color splash? You can rock your natural nude eyeshadow, but level up on your winged liner and put some glitter in the crease.
3.Barbie Girl
If you're a barbie girl in a not-so-barbie world, this is your cue. This blended pink, violet and orange eye makeup is easy to recreate and instantly glam up your entire look.
4.Smokey Eye
Have you ever tried the classic smokey eye with some glitter? For achieving a luminous look, highlight your under eye area with some silver shimmer, and you're ready to rock.
5.Love Spell
This pretty in pink makeup look is enchanting in its effect but involves playing around with pastel hues, shimmer and lots of sparkle. Get ready to be spellbound.