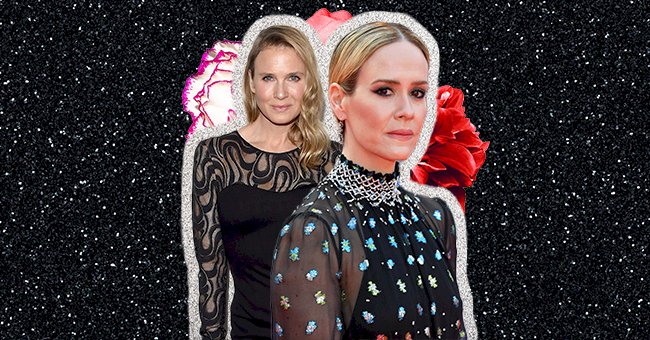 5 Thrillers Worth Binge Watching
Everyone is talking about "Behind Her Eyes," and so should you. This mind-bending, twisty thriller is a wild ride full of extramarital affairs, murders, and a nefarious villain that will make your knees wobble.
Chances are you may have loved the series too much and binged it in a day. Now, there you are with lost, looking for your next hit. Love a big reveal? A fish out of water? A serial killer in your neighborhood? Keep reading.
Grab some popcorn and maybe keep your mum on the line; we've got some jaw-dropping thrillers for you. However, beware, you might not be moving much. Netflix has a great collection of thrilling dramas, and here are five you should be binge-watching.
Ratched
From the wildly creative mind of Ryan Murphy comes this period piece that follows the villainous Nurse Ratched. As a side note, the fashion in this series is gorgeous. If you watch this series for nothing else, take that.
Based on the novel One Flew Over the Cuckoos Nest by Ken Kesey, Sarah Paulson stars as the titular Nurse Ratched in the early days of her career before turning into the heartless murderer that chilled us to the bone.
Mind Hunter
With thrilling hits like "Gone Girl," "Zodiac Killer," "The Girl with the Dragon Tatoo" in his filmography, it is impossible not to be excited for David Fincher's "Mind Hunter." Moreso, after bringing the sociopath Frank Underwood to life, you can expect some serious villains.
"Mind Hunter" is worth every nail-biting moment as you follow the establishment of a new division in the FBI concerned with solving crime using rationale. Set in the 1960s, the show gives viewers the fear of mass murderers like Charles Manson.
Ozark
Drug money and morally gray characters? Sign us up. This critically acclaimed series has been compared to Breaking Bad which we think is a fantastic compliment. Instead of a high school teacher, we get Marty Byrde, a financial advisor, washing money for a top cartel.
Played by Jason Bateman, Byrde moves his frustrated family to Missouri's Ozark to complete his life and death mission. However, the Ozarks are not as friendly as he hoped, and criminals emerge from the woodwork. A must-watch!
The Sinner
The conspiracy theories! Just when you think you know what's going on, you don't. This twisty, thrilling anthology asks, what drives ordinary people to commit heinous crimes? The answer, extraordinary circumstances.
The Golden Globe-nominated series first shocked audiences with the debut of its first season. A young woman named Cora stabs a man to death while on holiday with her family. On the case, detective Harry Ambrose whose investigation leads to disturbing conclusions.
What/If
Forget Bridget Jones' diary. Renée Zellweger is no next-door cutie in this ethically twisted series. "What/If" raises some ethical questions. Moreover, the show adds a steamy wrench to the story, so you may want to keep the kiddos away.
Zellwegger stars as venture capitalist Anne Montgomery who makes struggling start-up founder Lisa a life-changing offer. The offer stands to take Lisa out of financial struggle, but with one condition - Montgomery will spend one with Lisa's husband.