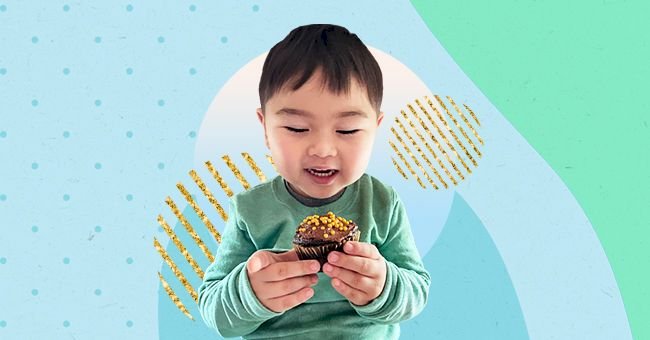 5 Times A Polite Toddler On TikTok Stole Our Hearts
There are many ways to go viral on social media, but we never thought being polite is one of them. Two-year-old Grey proves that you can trend globally by spreading some kindness and appreciation.
Last year was not the best one in our books, but it was pretty impressive for TikTok users. More challenges went viral than ever before last year, giving TikTok audiences and creators hours of content to keep busy with.
Two-year-old Grey was one of the lucky accidentally viral creators on the app last year for his sweet manners. Check out five times Grey stole our hearts on TikTok by being the most polite boy to his mom.
Thank You, Mama
This is the video that catapulted Grey and his mom into viral fame within a few minutes. The teeny two-year-old thanks his mom for all of the delicious snacks she gives him on various days, proving he is always polite.
Thank You, Auntie
This video shows that Grey's precious manners don't start and end with his mother. The adorable two-year-old thanks his aunt for a plate of nectarine slices in a cheerful way and does a little happy dance.
The happy toddler also joyfully exclaims that he is happy when the fruit slices are put out in front of him. How could you not smile at the pure excitement from the chubby-cheeked cutie?
Grey Loves Olives
Grey's politeness may be impressive, but his palette is even more impressive, especially for his age. The toddler has some lovely gourmet meals on his menu and even has a taste for snacking on olives.
Charcuterie Envy
Instagrammers and TikTokers everywhere were envious of this two year old's charcuterie board from this video. Charcuterie boards also went viral last year, mostly while people were in their respective lockdowns.
The snacking boards became somewhat of a lockdown icon, so it's only fair that Grey could snack on one. Watching the small two-year-old reach out for his delectable board with his tiny hands is also so precious.
Oh No
Lastly, if there's one thing that Grey is not thankful for, it's eating a whole onion like an apple. The skeptical, small person adorably rejects an onion from his mom, and we can't help but giggle at his reaction.