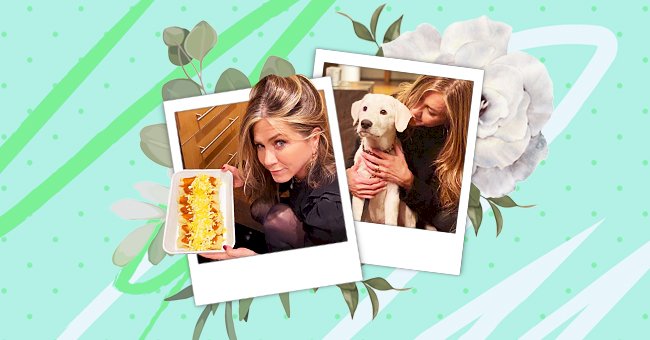 5 Times Jennifer Aniston's Instagram Posts Were Super Relatable
Jennifer Aniston graced Instagram back in October 2019. Since then, she's shared numerous swoon-worthy, hilarious and cute posts, which have garnered sheer love and praise from the fans.
The Friend's vibrant and lively Rachel Green enjoys a whopping following of 36.1 million followers on Instagram. She's often seen sharing glimpses from her professional and personal life, and nearly all of these moments are picture-perfect.
Aniston's recent project is an American Drama Streaming Series titled "The Morning Show," which she hosts alongside Reese Witherspoon and Steve Carell. In honor of the Marley & Me star's birthday, let's have a look at five instances where Aniston's Instagram posts gave us relatable vibes.
1.Friendsgiving Enchiladas For Jimmy Kimmel
Aniston and Kimmel are great friends, and that's one good reason why she showed us her impeccable cooking skills on Thanksgiving. And Jimmy Kimmel's reaction was pure bliss; it's like he gave words to our unexplainable feelings.
2.I Woke Up Like This?
Sure, we understand that dear Jen is trying to make us poor souls feel better, but just look at her even without all the styling. She looks drop-dead gorgeous in that hat.
3.Post-Party Glam
Anniston shared a picture from her trip back home after bagging a Sag Award and having fun with her friends. That post-party glam look in a classic white gown and those stunning black heels is so delightful, it's making us miss our party days.
4.Welcome Lord Chesterfield
The Friend's actress welcomed a new furry friend in her family last October, Lord Chesterfield. She adopted young Chester from a rescue foundation called The Wagmor Pets Dog Rescue. Dreamy sigh!
5.Posing With Chester
Jen and Chester became close buddies in very little time, and it's evident from this adorable post. The caption expresses her sheer gratitude for having her four-legged furry friend around, and we couldn't be more elated. Cuteness personified!