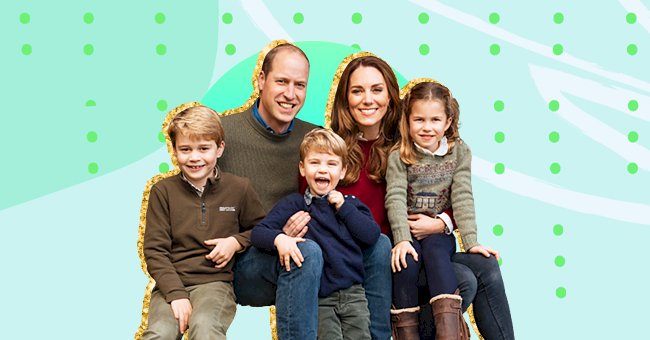 Prince William And Kate Middleton Welcome A New Furry Family Member
The new four-legged family member has been gifted to the Royal Couple by Kate Middleton's brother, James Middleton. The adorable puppy was adopted to give company to Lupo, the family dog who died last November.
Anyone who has a pet or any affiliation with animals would understand that their importance and support is unlike anything else. The unconditional love and friendship given by these furry creatures can never be replaced, and the royals know this feeling quite well.
Prince William and Kate Middleton were devastated when they lost their family dog, Lupo, in November last year. However, their new family puppy has kept them occupied and helped them cope with the heavy loss.
Royals Share News Of Lupo's Death
The Duke and Duchess of Cambridge lost their beloved cocker spaniel, Lupo, on November 22, 2020. The couple even took to their official Instagram account to share the sad news of parting from their family dog.
"Very sadly last weekend our dear dog, Lupo, passed away. He has been at the heart of our family for the past nine years and we will miss him so much."

read the post shared on the Official Instagram account.
The royal couple also shared a picture of their adorable dog along with the caption. Lupo had been with the Duke and Duchess of Cambridge for nine years, and was given as a Christmas gift from Kate's parents in 2011.
Kate's Brother Pays Tribute To Lupo
Kate Middleton's brother, James Middleton, also gave a touching tribute to beloved Lupo. He shared a picture of the beloved dog, alongside a long and heartfelt caption which seemed as a befitting way to cherish the late furry buddy.
"It is with great sadness that Lupo, the beloved dog of my sister Catherine and her family has passed away. Lupo was the son of Ella, brother to Zulu, Inka & Luna. Nothing can ever prepare you for the loss of a dog. For those who have never had a dog, it might be hard to understand the loss. However for those who have loved a dog know the truth: a dog is not just a pet; it is a member of the family, a best friend, a loyal companion, a teacher and a therapist."

said James Middleton
James also shared that he lost his dog, Tilly, in 2017, and the pain of losing Lupo brought back the emotional pain. He further added that he said a prayer, lit a candle and took dear Lupo's mother, Ella, for a walk to cherish his fondest memories.
Duke And Duchess Welcome A New Puppy
Prince William and Kate Middleton welcomed a new puppy into their family before Lupo's death last year. The new family pet is now 8 months old, and was a gift to the couple from Kate's younger brother, James Middleton.
"The new puppy is adorable and the whole family are besotted. They were devastated when Lupo passed away. It was hoped that a younger dog would give Lupo some company and give him a little more life and energy."

said a friend of the Royals.
No pictures of the new furry family member have been shared by the Royal Couple so far. However, from the statement given by their friend, it appears that the Duke and Duchess are smitten with their new family dog.
Prince William and Kate are yet to give a name to their newest family member, but we're hoping that they won't make us wait much longer. James Middleton gifted the couple with Lupo's niece, so that the new puppy could feel like a part of the family.
James Middleton's Love For Dogs
James is an avid dog lover, and also identifies himself as a "Dog Dad" to his dogs, Ella, Zulu, Inka, Luna, Mabel and Nala. He also revealed in May last year that Lupo's sister, Luna had welcomed six healthy puppies.
James continued to share adorable pictures of the pups on his Instagram account.. He also said that he would not keep all the puppies himself as they all had lovely homes waiting for them to be received. It seems the Royals and Middletons have a close affinity for dogs, and we don't blame them.