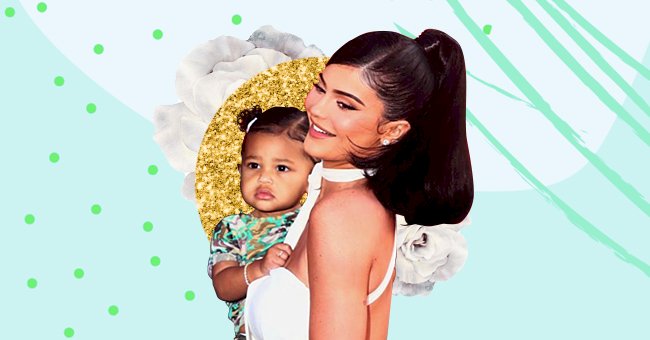 5 Times We Wish we had Stormi Webster's Closet
Admit it, "Keeping Up With The Kardashian's" has made you envious of little Stormi Webster on at least one occasion. From her lavish parties to her adorable wardrobe, she's living her best life!
With Travis Scott and Kylie Jenner as her parents, it's no surprise that Stormi is spoiled. I mean, her first birthday party StormiWorld was basically a child-friendly version of ASTROWORLD complete with carousels and even her very own StormiWorld merch.
The 3 year old's closet is definitely enviable and after seeing the 4-figure shoe collection she received as a birthday present we really couldn't resist reminiscing about all the times we wished we had the little kid's closet.
1) Decked Out In Chrome Hearts
For those of you who don't know, Chrome Hearts is a luxury biker silver and leather designer label. If that doesn't scream "extremely expensive" I don't know what does.
Not only does Stormi get to rock designer any given day of the week, her Chrome Hearts ensemble was custom made and has custom leather tags inside that read "STORMI"
2) Rocking Jordans
If you've spent any time at all trying to get the latest Nike drop, you'll definitely be envious of little Stormi after seeing her in another pair of Jordan 1's. Most of us are just trying to secure a pair without paying resale price and there she is flexing on us.
Considering a pair of Jordan 1's cost about $45+ (in toddler sizes that is) it's safe to say, I've wished I was Stormi at least 3 times a week.
3) Bundled Up In Burberry
Not going to lie, I considered buying that exact puffer jacket when I saw this post, until I realised it was a $498 Burberry coat that she's wearing.
As if that didn't cost more than my entire month's salary, those cute boots are $630 Fendi Kids lace-up leather boots. Safe to say, Stormi could probably buy me a few times over and have enough cash left over to dress me in Fendi too.
4) When she Wore Travis Scott Merch
I know he's her dad but I really wish I had that $45 McDonalds x Travis Scott t-shirt instead. Let me not even mention those Limited Edition Cactus Jack x Evisu jeans she has on (I know they're rare because I can't even find a price for it).
As for the accessories, that's definitely a custom Chvker Jewelry Vermeil Necklace around her neck. And that's Travis Scott's Nike collab on her feet. If you're wondering, the adult sizes are selling for about $494 on StockX.
5) Her Hermès Bags
Remember her very first Hermès bag that the internet went wild for when Kylie debuted it on her closet tour? That isn't the only Hermès bag the toddler owns.
Stormi's very first school bag was a Hermès backpack worth $12 000. Don't believe me? Here's a video of her jumping about with it.