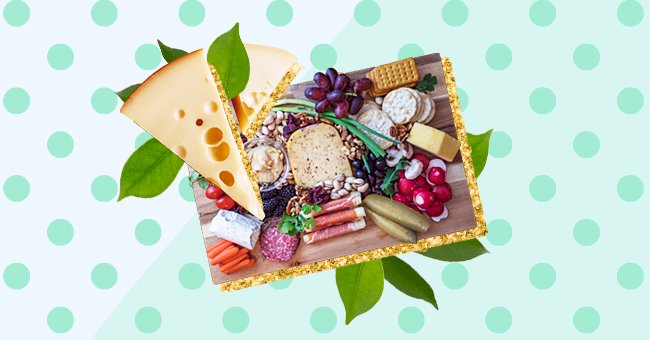 5 Tips To Build The Perfect Winter Charcuterie Board
Winters are all about cozying up and keeping ready-to-eat snacks and meals within your reach, ideally on a charcuterie board that comes with an exciting combination of cheese, bread, fruits, nuts, and what-not.
Cheese boards are a healthy and filling alternative to light up your cold and frosty days. If you're hosting indoor parties and gatherings all too often because of the pandemic, including a grazing board in your menu will prove to be a worthy addition.
While you can add anything, you like to your cheese platter (besides cheese, of course), knowing a list of essential items can be helpful. Here's how you can build a fantastic winter charcuterie board from scratch and get praised by all your guests.
Choose Your Cheese
You can start preparing your cheese board by picking a board (wooden ones are more common). You can select any shape you like; round and square-shaped panels are typically used to give a proper arrangement to all the ingredients.
Next, decide what cheeses you would like best. You can go for any cheese variants and even include various them to make your grazing board more cheese-y. Cut them in cubes, slices or place the wedges as they are; you can even go for flavored cheese.
Add Fresh Fruits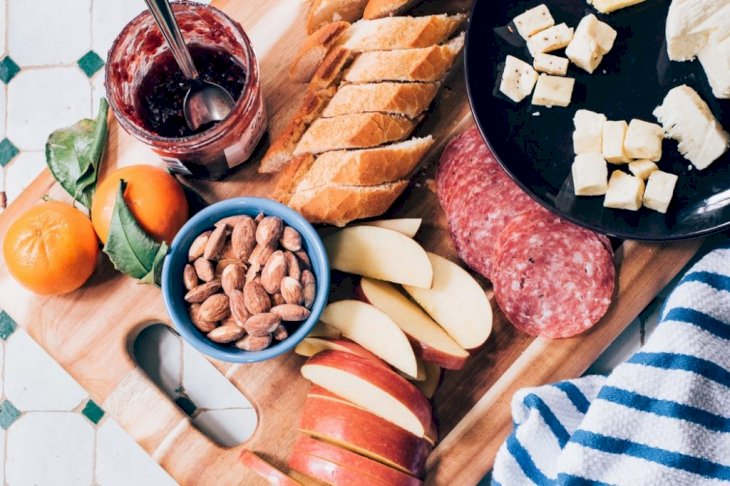 Photo on Jessica Ruscello on Unsplash
Give your cheese platter a splash of freshness and color by adding fruits to it. Go for seasonal, fresh fruits like oranges, apples, grapes, and any other varieties available.
You can also add dried fruits like dates, apricots, figs, raisins, or any other options you like. If you also want to add canned fruits like cherries, don't forget to add some juicy winter fruits.
Pick Textured Meat Or Vegetables
The meat varieties commonly used are prosciutto and salami slices, but you can also add more or switch with those you prefer. Place the slices as they are or fold them to make the cheese platter more presentable. If you're not fond of meat so much or at all, there's also room for vegan folks to add the veggies they like.
Go for a variety of vegetables for adding color and richness to your grazing board. Tomatoes, carrots, cucumbers, chilies, olives, and even green veggies like lettuce and lemongrass can be excellent options to fill the platter.
Don't Forget Your Bread.
After cheese, bread is a must-have ingredient on your charcuterie board. You can cut the bread into slices or place a small-sized loaf as it is. Layer the bread with cheese, jam, or honey for a creamier taste.
You can also hone your baking skills by making your bread at home. Try your hands at homemade garlic cheese bread and see how much flavor it will add to your winter cheese platter.
Other Fun Additions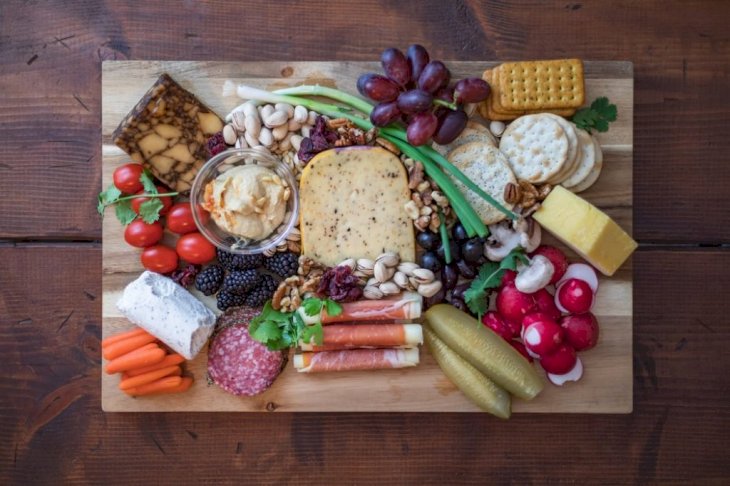 Photo on Luke Southern on Unsplash
And now comes the part where you give finishing touches to your grazing platter. Fill in the missing spots with spreads, jams, and honey, so there's plenty of room for all kinds of layering and flavoring you like.
Also, try going for nuts because they are so wintery and too super good for your health. There can be room for those crackers and crisps you've been yearning to fit in somewhere, so your winter cheese board is filled with all things fun, filling, and healthy.