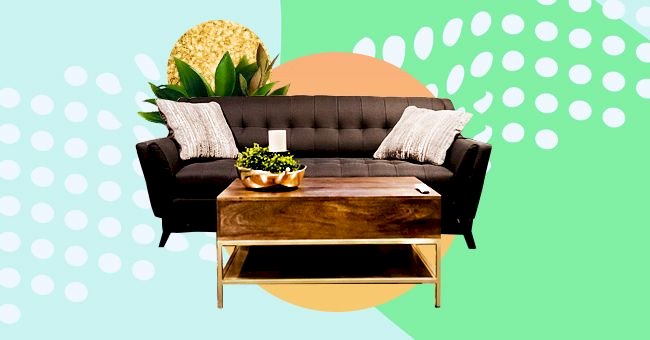 5 Tips To Create Multipurpose Spaces In Your Home
Space struggles are universal in most homes, especially in this day and age of tiny houses. The pandemic has required us to rely more on our houses for functionality, which is challenging in small spaces.
Our homes have become so much more than spaces to rest after work these days. We have to entertain, work, groom ourselves, and work out all from our houses' comfort because of the pandemic.
These past few months have proven that the space struggle is real and needs a quick remedy. See the five creative ways to create functionality in your home by transforming the spaces into multipurpose areas.
Storage Coffee Tables
Coffee tables pull together the perfect living room but don't serve many purposes in the space. Most people would prefer to have a coffee table in their living spaces for decor purposes, which is warranted.
Give your coffee table extra purpose by purchasing a coffee table with plenty of storage. You can keep your emergency bedding, different throws, and pillows on the coffee table that will also make your home look chic.
Clever Room Dividers
Studio apartments need the most creativity and functionality when it comes to spaces. Sometimes the best way to determine the different space functions is to divide them with a bookshelf or another cute room divider.
Sleeper Couch
Many young adults live in apartments with only one bedroom, making it impossible to entertain. Your family or friends do not have to get an uber home after a night of wine drinking with this hack.
If you buy a pull-out couch for your living space, it can double as a guest sleeping area. Now you can have your mother over when she is in town instead of booking out an Airbnb, causing extra expenses.
Side Tables That Double As Seating
Side tables are great for placing your drinks, snacks, coffee, or books when you are busy with them. These handy surfaces are also great to use as stools for extra seating when you have guests over at your place.
Modular Couches
Modular couches allow for less bulky pieces to move when you are hosting people in your home. Most times, your living room has to serve as a dining area or even a dancefloor when you have people over.
Large couches usually get in the way, but this can be remedied by getting modular seating pieces. These pieces are easy to move around and put back together depending on what you need them for at the time.