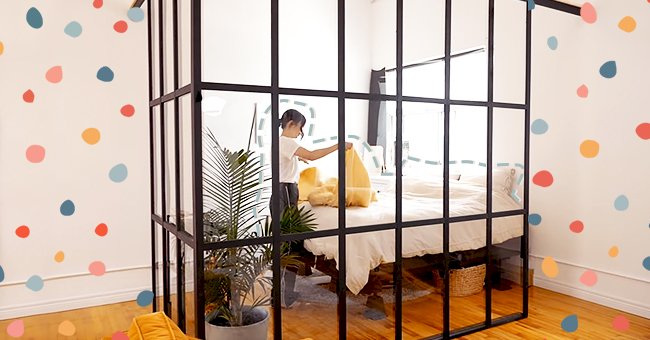 Optimize Your The Space In Your Studio Apartment With These Cool Tips
Rental prices can be extremely exorbitant in many sought after neighborhoods and cities. Most adults have to live in studio apartments to match their cost of living in these cases.
Apartment hunting can be daunting, especially when your budget can only afford studio spaces. Luckily, there is no room that is too small for an interior design and layout update.
Setting up a studio that is suitable for adults only takes some creativity and a little inspiration. Take a look through some of these creative ways to make the best of your studio apartment space.
Add An Eye Catching Piece Of Furniture
Don't be afraid to be bold with your small space décor, as it may help lead your eye to specific items. Nobody wants people to notice the bed in their living room; adding a statement piece will distract the eye.
Hidden Items
Although a studio apartment is a single room that serves multiple purposes, it can be one thing at a time. Invest in foldable furniture items such as beds, tables, and chairs to separate the purposes of your space.
This will also ensure that there is enough entertaining or breathing room when there are people around. You can have all the comforts of a full home stacked away for use only when you need them.
Keep Everything Cohesive
A cohesive color palette and tone can make a room flow naturally to the eye. If you stick to a specific design aesthetic and overall color palette, your space will look more put together.
This technique is an excellent way to differentiate an adult apartment from a student dormitory room. You can be as bold or as simplistic as you want with the décor, as long as it all fits within one vision.
Create Some Division From Your Sleeping Space
There are many simple ways to create a separation between the living space and bedroom in a studio. The thing that makes studios feel so cramped and awkward are visible beds, which can easily be hidden.
Opt for unique solutions such as bookcases, separation curtains, screen doors, and foldable dividers. You can also create separation illusions by playing with floor levels or placing a couch at the foot of the bed.
Add An Optical Illusion
Create an optical illusion that will make your ceilings look higher. Install long curtains in your space to bring your eyes up, or get a low bed to make the room look larger.
Other optical illusions include strategically placing mirrors in rooms to bounce off light and space. A sparse and minimalist décor will also make a home look more airy and spacious.