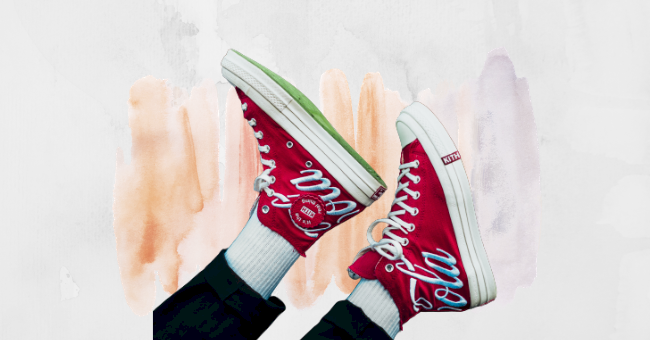 5 Underrated Sneaker Brands Worth Knowing
Tired of the same old Nike and Adidas styles when it comes to your kicks? It's time to spruce up your sneaker selection with some lowkey seemingly exotic brands.
No matter how exclusive the drop is, it's clear that the sneaker industry has been completely monopolized by the likes of Converse, Nike, and Adidas. While copping the latest Nike drop and shopping Adidas newest collab is all the hype, seeing the same sneaker silhouettes loses its appeal pretty fast.
Finding something unique doesn't necessarily mean blowing your budget or trading comfort for style. So before buying another pair of checks or stripes why not explore some underrated sneaker brands.
1. ARKK Copenhagen
These Danish sneakers are designed for functionality but that doesn't take away from their stylish design. With a large variety of styles, you could wear these sneakers for everything from a hike to a day in the office.
ARKK Copenhagen range caters to women, men and children. The brand even has vegan and recycled sneaker ranges to cater to the environmentally-conscious consumer.
2. Zespà
Zespà boasts high end sneakers from the South of France with prices suggesting exclusivity. These fashionably elegant sneakers are perfect for long walks or just lazing around the house.
Produced in small batches, these artisanally crafted sneakers are made out of Nappa leather to create a luxurious minimalistic style. The perfect addition to any formal closet.
3. Cariuma
Producing hand-made sneakers from Rio de-Janeiro, Cariuma prides itself on making sustainable yet trendy sneakers. Everything from the making of the sneaker to shipping the sneaker out is done in the most eco-friendly way possible. As a bonus, for every pair purchased, 2 trees are planted.
These old-school sneakers are made from high-quality natural materials and filled with modern-day comforts such as memory foam soles, making them an easy all-day wear.
4. Filling Pieces
With its high-quality and affordable designs, Filling Pieces has easily become a cult favorite. The brand claims to bridge the gap between streetwear and high-end fashion.
These stylish kicks are perfect for every day use as they provide comfort and luxury simultaneously. These are a definite must-have for any up and coming professional.
5. Nothing New
Just as the name suggests, Nothing New sneakers are made out of nothing new as they are only made out of recycled materials. The brand aims to make the world a cleaner place, thus they offer a $20 discount on new pairs to consumers who send back their used sneakers.
These sustainable sneakers come in a variety of designs, proving that sustainability can be stylish. The wide variety of styles and colors means everyone will find something they like.