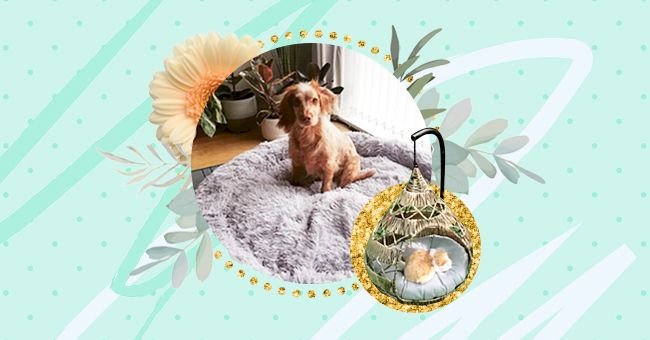 5 Unique & Cute Pet Beds For Your Fur Babies
We know what it feels like to be so smitten with your cute furry friends that you can lounge with them all day long. However, you can always show some extra care and love by getting them a swing chair or a comfy sofa bed.
It is a universal fact that nobody can love us like our pets do, and relishing in this sweet feeling is the best thing in the world. Whether you're a dog person or love keeping your furry cat pals close, it might be a good idea to surprise them with a cozy gift.
Finding the perfect pet bed can be nerve-wracking, but you don't need to worry because we have got you covered. Have a look at these five unique and cute pet beds that your fur babies will absolutely love.
1.Cat Swing Chair
This handwoven cat swing chair looks super comfortable and can be placed in your garden and even in your lounge. Your cat will love it.
2.Tire Pet Beds
Look at the way Thor is lounging in his comfy pet bed, completely oblivious to his surroundings. Comfort is after all, a luxury.
3.Plush Pet Beds
We are in love with this luxe plush pet bed. Just look at that soft, furry texture that is super soothing just by the looks of it. We are envying our dog buddy.
4.Dark Pet House
This box-shaped black pet house is completely unique in terms of its design and concept. We're guessing that hole will come in handy when your cat wishes to play hide and seek with you.
5.Luxe Sofa Bed
The luxurious feel surrounding this comfy sofa bed is amazing. With this pet bed gift for your fur babies, they will feel like a prince or princess and nothing less.