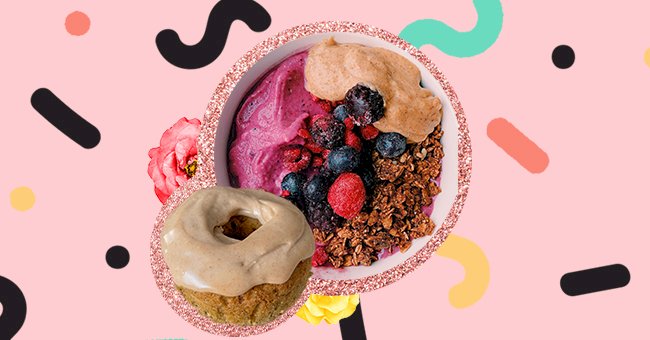 5 Vegan-Friendly Breakfast Recipes To Try
With the ever-growing interest in a vegan lifestyle comes ever-growing vegan meal options. Try a vegan alternative to some of your favorite breakfast go-to's featured in this list.
Veganism continues to grow year by year, and it is becoming more popular than it's ever been. With that, people are coming up with a range of delicious eats that make living vegan so much more enjoyable.
Whether you in the mood for pancakes are breakfast donuts, make sure you start your day off with one of these simple yet delicious recipes for a vegan-friendly breakfast.
Banana Bread Donuts
A healthier alternative to donuts, including bananas, cinnamon, cream cheese frosting, oat, and coconut flour. Sounds so yum.
Whipped Dalgona Coffee Topped Overnight Oats
Overnight oats are such a versatile breakfast option. Add fruit, seeds, or a good dollop of whipped dalgona coffee for a fun twist.
Smoothie Bowl
A black raspberry vanilla smoothie bowl topped with maple walnut granola, mixed frozen berries, and a cinnamon nut butter frosting.
Banana Pancake Stack
Pancakes are already a classic breakfast go-to. Try out a different way to prepare them instead of your usual recipe. You know what they say, variety is the spice of life.
Protein Breakfast Cookies
Switch up the way you do breakie this week with protein breakfast cookies featuring some strawberries. Looks delicious and nutritious.