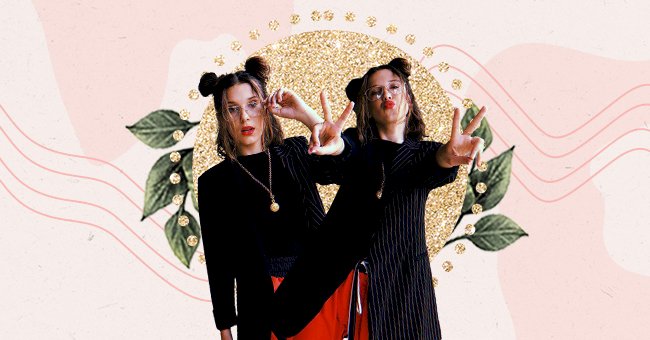 5 Ways To Style Your Middle Part
Now that middle parts are the new hair trend; you might be struggling to change it over from the side part you've become so accustomed to. There are a few ways you can wear it so you can get used to it!
If your natural part hasn't always forcefully been in the center of your head, it's going to take some getting used to. The side part has been around for so long it's going to feel a little unnatural to see yourself with a middle part.
Your hair might be a little resistant to change, too, so you'll have to part it down the middle while it's wet. If you're still a little unsure about the middle part, here are some ways to style it and make it look cute to help you get accustomed to it.
1. Blunt bob
Parting your bob down the middle gives you such a sleek finish to your look. It gives your bob some shape, like Rosamund Pike's sharp bob that accentuates her jawline. The middle part just gives it a sleek finish!
2. Curtain bangs
This new trend lets you semi-commit to bangs as it sweeps down and into your length. You can get curtain bangs with most hairstyles and parted in the middle; it gives the style an extra flair from the 70s.
3. Space buns
For something edgier you can braid your hair into the space buns. You won't even notice the new part because everyone will be complimenting how cute your space buns are!
4. Longhair
Be inspired by Cher and wear a middle part with your hair. You can choose between having it straightened or even having it curled; it accentuates your face and adds a chic touch to your look!
5. Low bun
You can wear it like Jourdan Dun in a low bun. It's a chic look, and you can add soft tendrils to compliment your face. It's a cute yet stylish finish that you can wear to the office or even on the Red Carpet!
You don't have to be afraid of parting your hair down the middle when you have these effortless looks to help you through it! These hairstyles will make you love the middle part in no time!