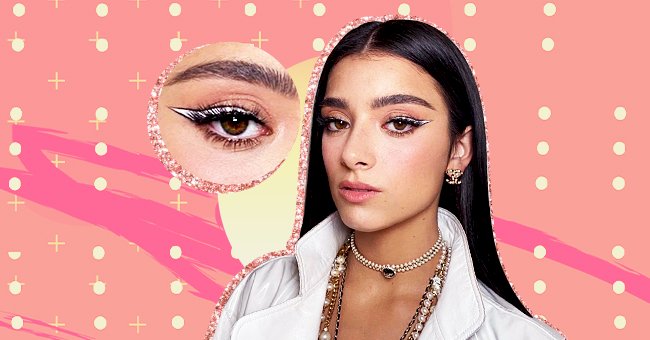 5 Ways To Update Your Eyeliner Look This Year
We predict that 2021 will not be ordinary, so our appearance has to mirror this. After a sweater and loungewear filled in 2020, we deserve to get dressed a little, even stay home.
This year we are saying goodbye to all old conventions that keep us from experimenting. Fashion and beauty are about to get bolder and better than ever with all the time we have at home during this second lockdown.
Some makeup products like eyeliner have been around for centuries and have traditional ways to wear them. Look at these fun and chic new ways to wear eyeliner this exciting new year.
White Under The Eye
White eyeliner is perfect for applying along the waterline to make the eye pop. This attention-grabbing color is used to make eyes look refreshed and more lively, and now, it's to make a statement.
Applying white eyeliner under the eye's waterline is a daring new way to achieve the typical eye pop. Extend the eyeliner line beyond your eye flips to achieve a dramatic look that instantly turns heads.
Color In Between The Lines
This unique eyeliner look is a brilliant take on a children's coloring book adapted into makeup. Outline a classic black wing and color it with a shade of your choice to achieve this illustrated look.
New Rules
Eyeliner typically goes on the waterline or just on the lash line to give the eyes a little bit of a boost. This crease application offers a fresh take on regular eyeliner placement and draws more attention to the face.
Stars like Yara Shahidi love this look as it achieves two looks in one. The eyeliner not only acts as an eye-defining tool with this look but also replaces eyeshadow, especially when drawn with a fun color.
Eyelid Cateye Outline
This bold eyeliner look brings a youthful twist to the traditional cat-eye look. A pastel-colored cat-eyed shaped outline on your eyelid creates a unique editorial vibe that is perfect for those home Instagram shoots.
Corner Color Pop
Neon-colored eyeliner was all the hype in 2019, especially amongst younger makeup and beauty lovers. It's finally time for us to sharpen our vibrant-colored eyeliner pencils again this year with this new trend.
Perfecting a winged liner may take a while, so someone brilliant thought, why not do only the corners instead? This low-maintenance liner trend adds a pop of color to the eye without doing too much work.