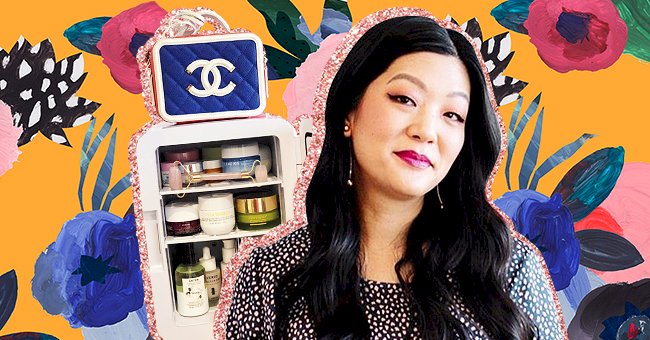 A Glimpse Inside Allure's Editor-In-Chief Michelle Lee's Bathroom Cupboard
Magazine editors offer us so much useful advice and reviews on some of the best beauty products. Their access to some of the best brands in the world gives them various options to pick from.
Our favorite magazine editors have access to some of the best products in the world. They continuously review and try new items for readers and choose their favorites from the best of the best.
Few people in the world have toiletry bags that are intriguing enough to cover in an article. Allure's editor-in-chief, Michelle Lee, is one of them, and we have insight into some of her favorite products.
Sally Hansen Nail Polish
Michelle is an avid DIY nail art Instagrammer, so she always has various nail colors available for use. She recently praised the Sally Hansen nail polish brand for its 16 free nail color formula.
The 16 free nail polish is a vegan selection free of 16 harmful substances found in nail polish. There are thirty shades of the Good Kind Pure products, which also have plant-based application brushes.
Tatcha Pure One Step Camellia Oil Cleanser
In true magazine boss-style, Michelle shared a video of her nighttime skincare routine on Allure's site. A stand out item from her routine is the Tatcha Camellia Oil Cleanser for her 'double cleanse' step.
Michelle uses this oil cleanser first to remove all of her eye makeup. She notes that this is an essential cleanser in her collection as she wears makeup daily, which needs the oil based formula for removal.
Mario Badescu Lip Balm
The last item in Michelle's evening skincare routine is a hydrating lip balm. The editor-in-chief loves the Mario Badescu lip balm for its light, super hydrating effect.
Michelle also shares that this lip balm is an excellent hydrating base layer for lipstick during the day.
Skin Gym Beauty Tools
Cut down your regular esthetician appointments with some of these skincare beauty tools. They do everything from help plump up the skin, practice lymphatic massages, and help decrease puffiness.
Tarte Cosmetics Tarteist Double Take Eyeliner
Michelle wears a cat eye makeup look regularly and even has a winged liner tutorial on her Instagram. It's safe to say that the beauty editor has probably tried thousands of eyeliners to decide on her favorite one.
Michelle lists the Tarte Tarteist liner in her 'Michelle's Most Wanted' list of eye products. She raves that this product is intensely pigmented and stays put the entire day, unlike many liquid liners on the market.