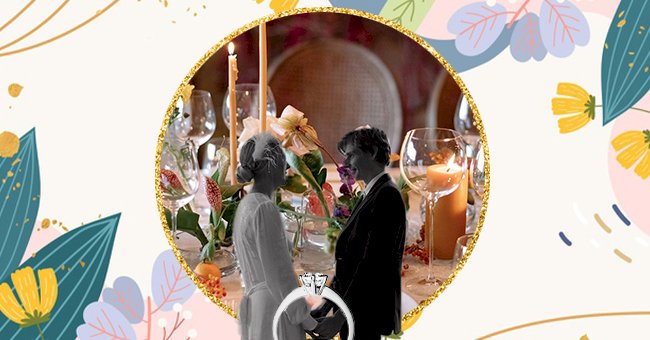 5 Wedding Etiquette Rules To Observe Post Lockdown
The wedding industry has been hit hard during the pandemic, and for the couples planning their wedding post lockdown has made it even harder. Besides, the couples who wish to tie the knot have new guidelines to follow on their big day.
Despite having a framework that works for everyone, wedding experts have shared suggestions on adequately executing the guidelines with etiquette to make the special day run as smoothly as possible.
From uninviting wedding guests due to the restricted numbers to matching the hand sanitizer to the decor, here are the five wedding etiquette rules to observe if you're planning a wedding post lockdown.
Cutting Down on Numbers Without Making It Personal
Before thinking of cutting down on numbers, consider ways to re-assign the posts while working with the government guidelines' full rule. For instance, replace the photographer with a family member and even use speakers instead of a live band.
For those who still cannot make it on the list, make sure to let them know it wasn't easy, but your decision on the existing guidelines to avoid making it personal. To soften the blow, send care packages or even a piece of cake after the big day.
Hand Sanitizers To Match The Theme
Remember to cater to some of those guests who might be feeling nervous from mixing with people they do not know. Use the opportunity to emotionally safeguard your guests by providing hand sanitizer subtly placed around the venue.
The dispensers shouldn't compete with your decor, but they shouldn't stick out. Remember your theme. To encourage guests to note dispensers, style florals, or bowls of mint around them for a stylish twist and a creative call to action.
Seating Plans
Opt for individual tables designed into squares of two meters to ensure the social distancing rule works. This option is less awkward and more friendly than having all your guests sit on one long table, ensuring they space two meters apart.
To ensure the guests can hear each other clearly, play soft low background music since voices will be raised. Also, provide the guests with plated service to reduce guests' pressure to share cutlery to serve the food.
Should You Have A Dancefloor?
If you're determined to have your guests bust their moves on your big day, look for large grounds with proper ventilation to ensure appropriate social distancing. You can remind your guests with a humorous tone to maintain distance.
If you're working with smaller numbers, you can choose to mark out the individual assigned squares the guests should stick to and even provide name tags. You can also choose to omit the name tags and allow them to move freely within the assigned spaces.
Urge The Guests Not To Come With Gifts
Create an online wedding gift list and encourage your guests to purchase from the list instead of physically coming with them on the big day. The online list is in line with the pandemic guidelines that have been implemented for everyone's safety.
Urging your guests to purchase from the online list will save you a ton of time as it reduces the need to sanitize the gifts you have received. Despite it being a sensitive topic, you can let them know the list is conveniently there, but it's not mandatory to purchase gifts.