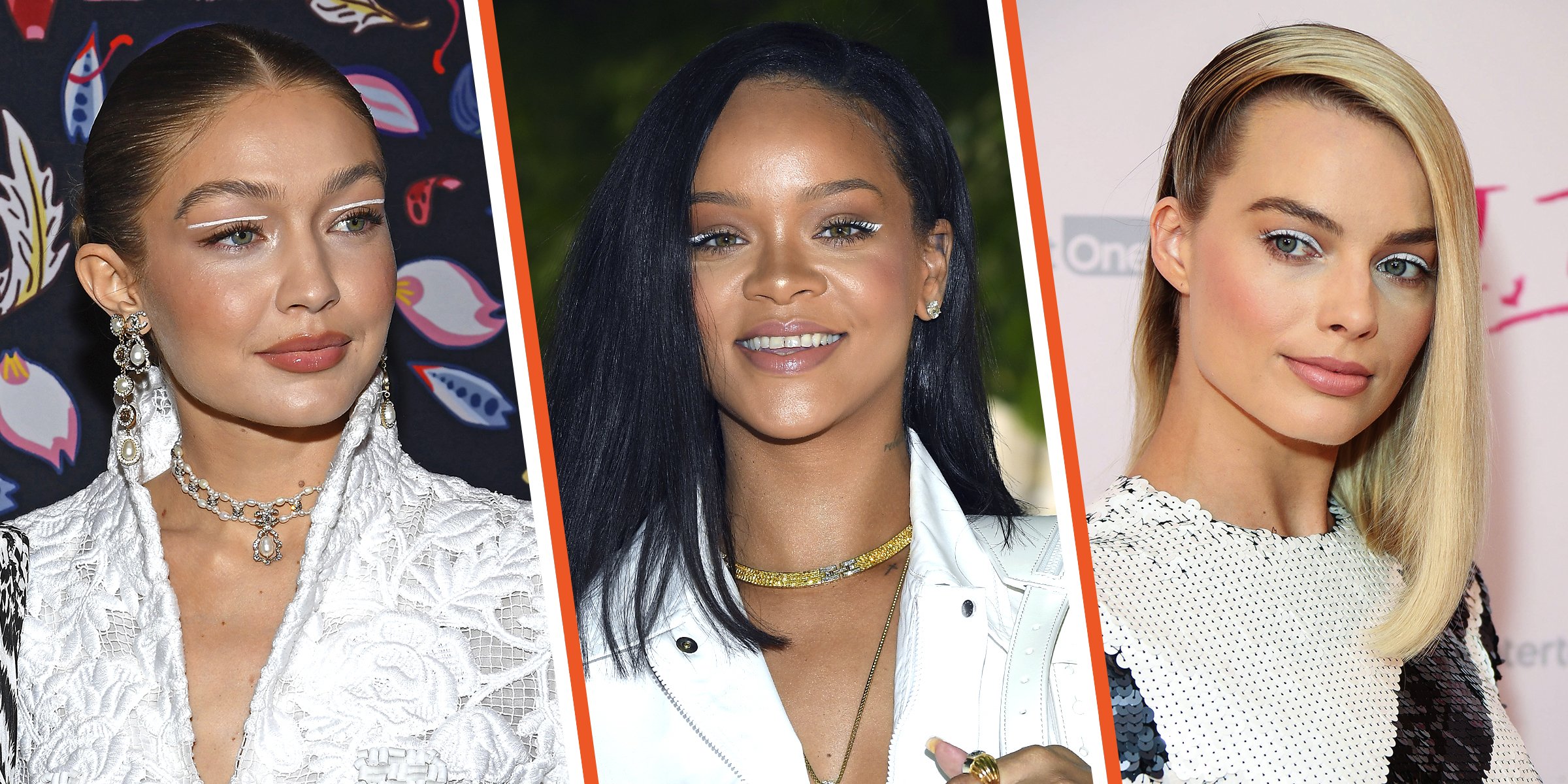 Gigi Hadid | Rihanna | Margot Robbie | Source: Getty Images
5 White Eyeliner Looks That Will Draw All the Attention to Your Eyes

White eyeliner looks are the biggest rival for the classic black. Those who know how to take advantage of it know that it is almost as or more essential than black eyeliner, especially when you want your eyes to pop.
White eyeliner is a color that highlights and does not hide the eyes. It also makes other colors you use around your eyes and face stand out more. The white eyeliner brightens and accentuates the eyes, making them look more beautiful.
Recently, it has become a makeup artist's secret for brightening the face, making the eyes look bigger and more awake. White eyeliner is gradually taking over from the runway to the red carpet and on the streets.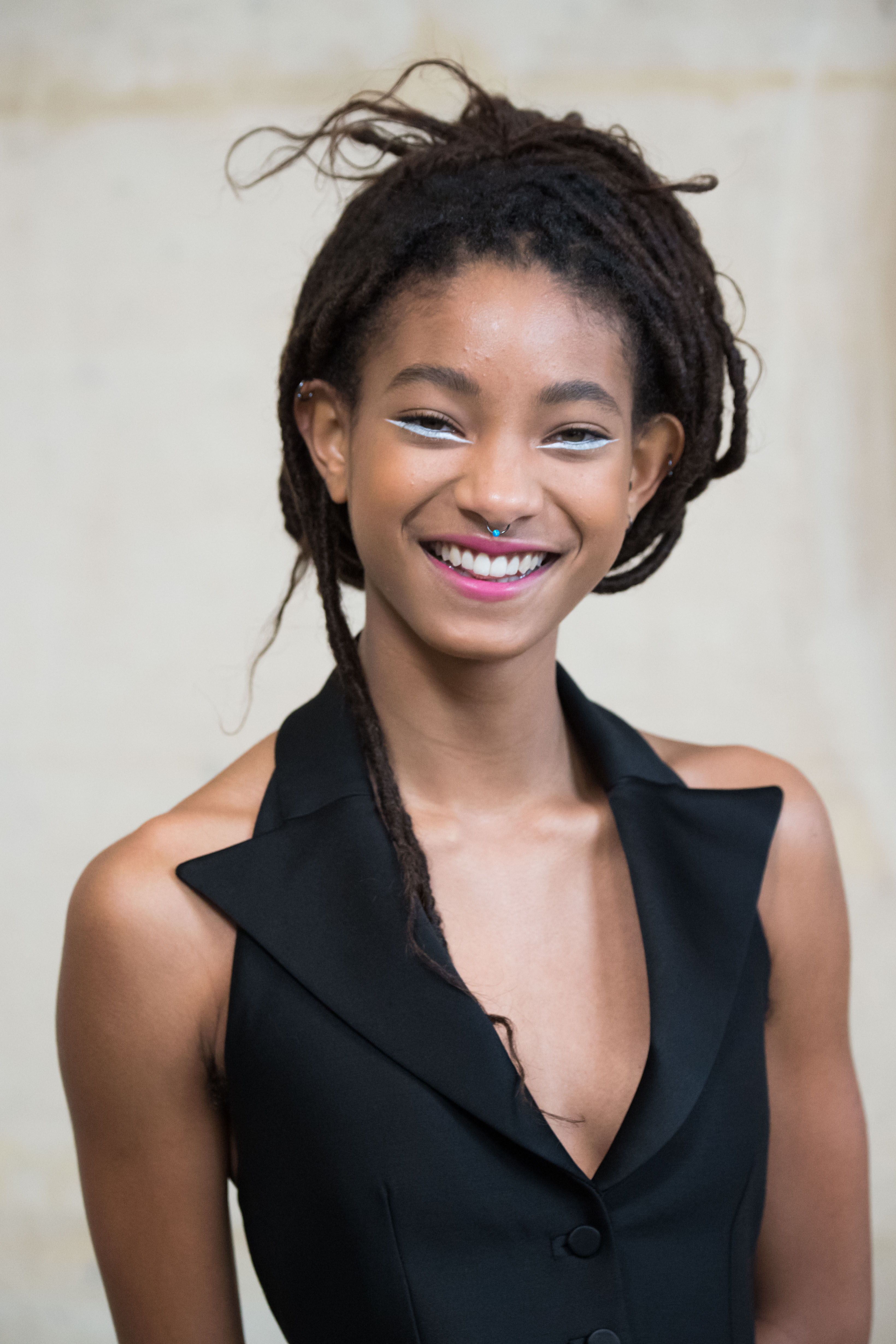 Willow Smith at the Christian Dior Haute Couture Spring Summer 2018 show on January 22, 2018, in Paris | Source: Getty Images
Although the trend is more pronounced on models on the runway, celebrities like Rihanna, Gigi Hadid, Willow Smith, Sophie Turner, Lady Gaga, and more have jumped on the white eyeliner trend.
However, before you fill your eyes with white, you must understand a few things. When using white, it is best to avoid heavy makeup if you want a subtle look.
You can run wild with your imagination if you want an artistic look. It is best to use the white eyeliner in the waterline of your lashes to achieve a maximum amplitude effect, and don't forget to finish off with your favorite mascara.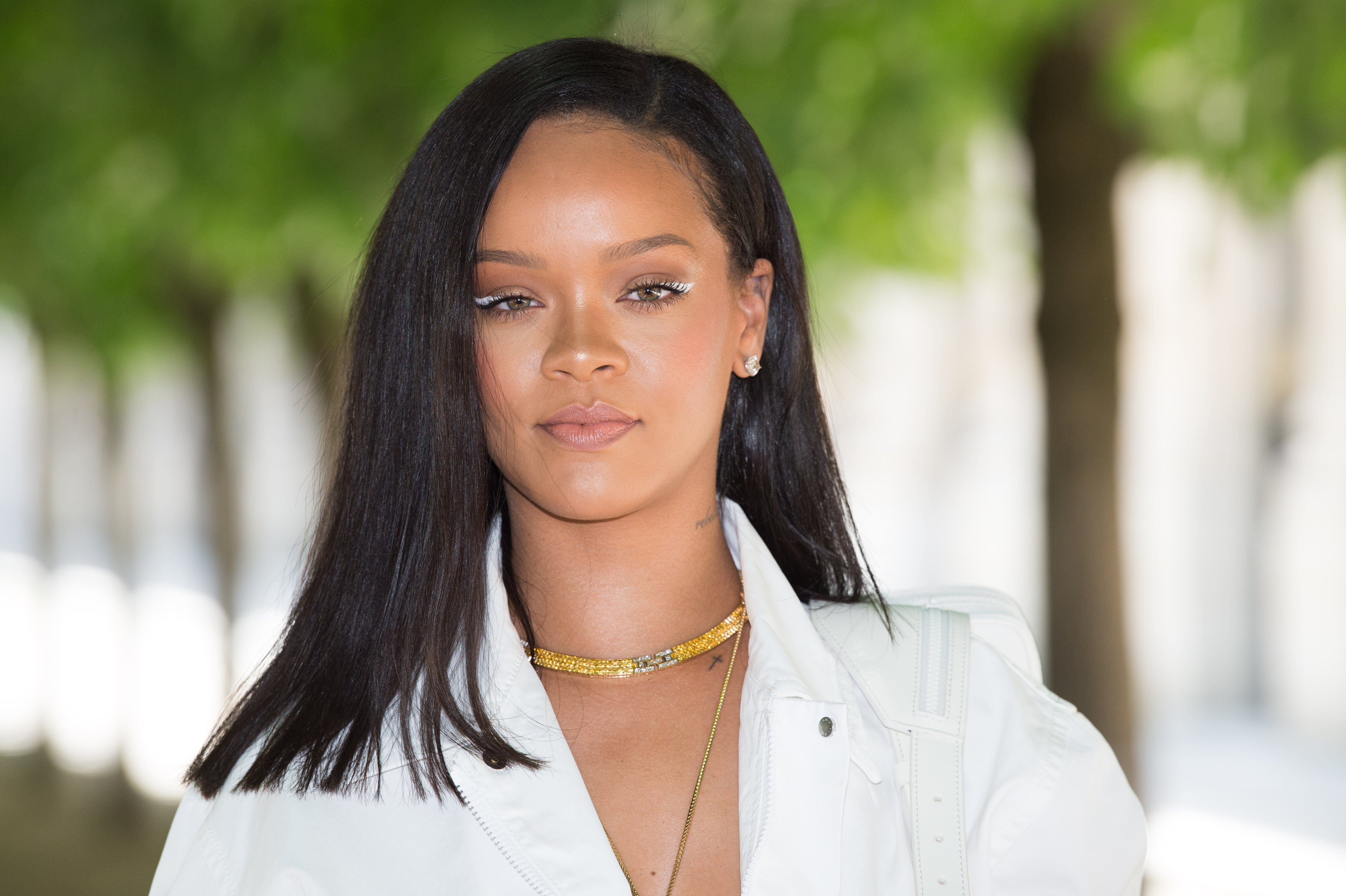 Rihanna at the Louis Vuitton Menswear Spring/Summer 2019 show on June 21, 2018, in Paris | Source: Getty Images
White Waterline
Applying eyeliner to your waterline means using it along the inner rim of the lower part of your eye. The best way to achieve a flawless finish is to know the proper technique, have good products, and be patient.
Choosing a smooth, waterproof, and non-irritating product will ease the process. When applying the eyeliner, slightly pull the skin away from the waterline to make the application much more effortless.
Applying white eyeliner to your waterline will create a bold look that defines the eyes. Remember, having flawless and immaculate skin is the key to bringing the look together.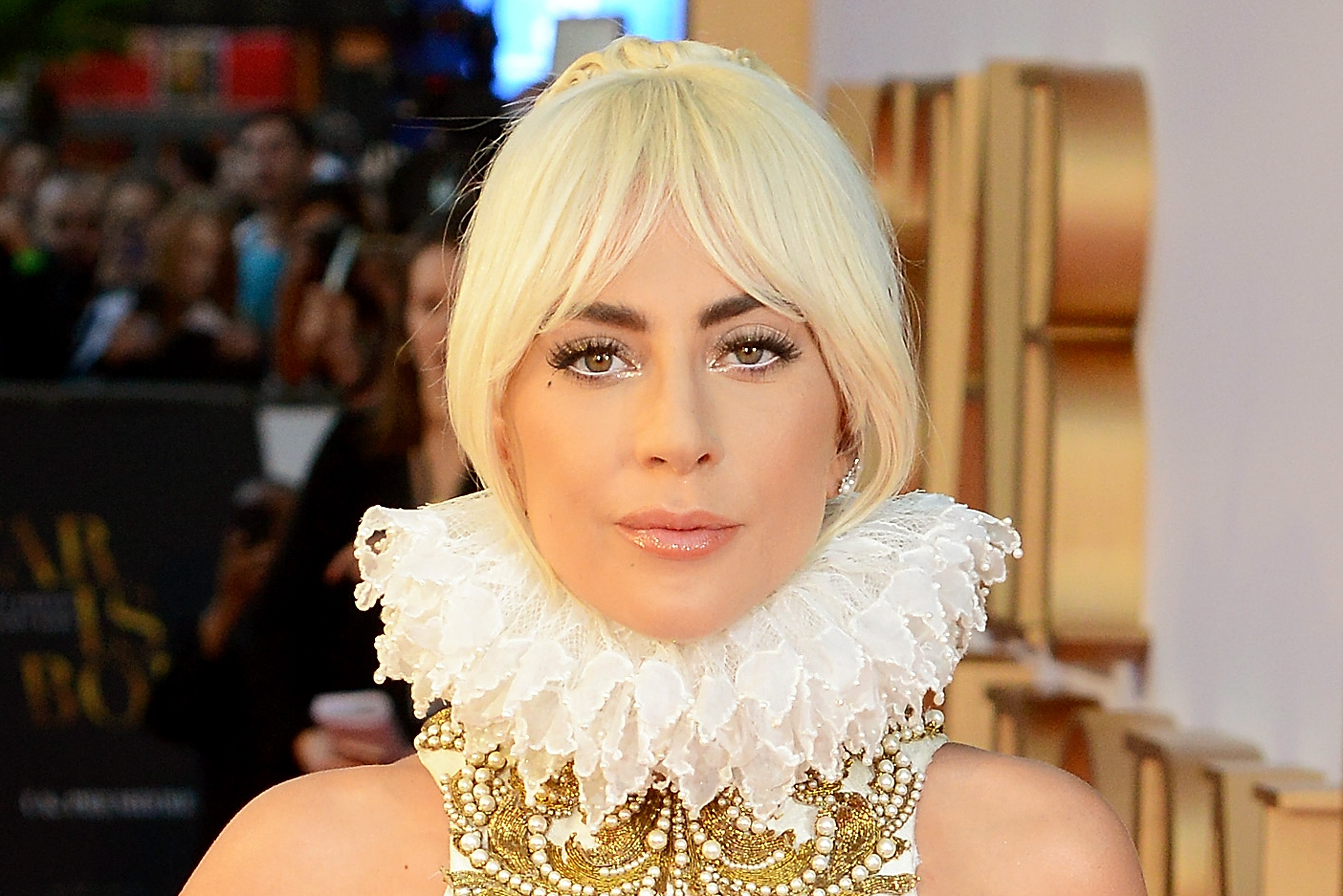 Lady Gaga at the premiere of "A Star Is Born" on September 27, 2018, in London | Source: Getty Images
Winged White Eyeliner
To draw the perfect winged liner, you must understand the shape of your eyes to determine the length of the wings. This eyeliner style can instantly elevate any makeup look or steal the show.
Start by investing in a good angled eyeliner brush and a well-sharpened pencil, or liquid or gel eyeliner is perfect if you have steady hands.
Start by drawing the wings, an angled line from the edge of the eye. Once satisfied with the length, draw the line at the outer corners bringing it towards the center. Create a triangle at the outer corners to your preferred thickness.
White Eyeliner with a Color Pop
If you wish to create a dramatic effect, using white eyeliner above your colorful eyeshadow is the way to go. You can use it to layer your eyes between two eyeshadow shades.
To achieve this look, prime your eyelids, apply your eyeshadow colors, and blend them for a flawless finish. Before drawing your eyeliner, use your mascara or install your lashes if needed.
For the final pop with your white eyeliner, use your well-sharpened pencil to trace the line you want just above the first layer of your eyeshadow to create a distinct look.
Artsy White Line
Who says using eyeliner has to be boring? You can switch up your look by opting for an artsy approach to white eyeliner, making you stand out.
The look you create will depend on how artistic you feel. You can create a floating line using a felt tip liner pen above your upper lash line or your eye's natural crease.
Wing and Crease Eyeliner
The wing and crease combine classic winged eyeliner with an artsy look. It is a sure and simple way to join the graphic eyeliner trend.
Start by prepping your eyelids, applying your favorite eyeshadow, creating a winged eyeliner look, and adding the finishing touch by drawing a line on the curve of your crease.
Although these are easy ways to update your eyeliner look, they are not the only way to add white eyeliner to your makeup routine and draw attention to your eyes.
You can also experiment with the white eyeliners and use them to express your personality by drawing waves, dots around the eyes, and other geometric shapes you desire, adding glitter, and more.