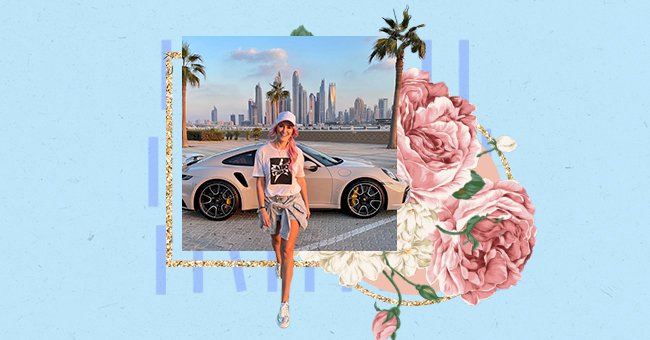 5 Women Driving Super Cars Reveal What Their Day Job Entails
If there is one thing we love about the internet, it's the ability to learn something new every day. A stranger can approach you with a camera one day, and the world will know information about you.
If you think back to a decade ago, many of the things we see daily would be pretty foreign for most. For example, if someone whipped out a vlogging camera in 2011, we would look at them like a weirdo.
A few months ago, a video of a man asking strangers in supercars what they do for a living trended online. This video inspired supercar vlogger Alex Hirschi to do the same, and this is what she learned:
Woman Number 1
The first woman Alex Hirschi approaches is in a silver $225 000 Ferrari Roma. When asked about her occupation, she reveals that she is a VIP concierge, which is fitting for her glamourous look.
As the video camera pans out to get a better view of her luxurious wheels, Alex asks her when she bought the car. She reveals that the fancy ride is only a few days old, explaining its pristine exterior.
Woman Number 2
Alex's second subject is a woman in a gold $250 000 Bentley Continental GT with a light brown interior. The stylish woman casually states that she works on her abs for a living and shows them off on camera.
Woman Number 3
The third woman opens up her impressive electric blue $330 000 Rolls Royce Wraith as Alex approaches. As she opens the door, we see a luxurious red interior that contrasts the blue perfectly.
When asked what she does for a living, the woman reveals that she is the CEO of a hospital in Dubai. She then effortlessly closes the car door and goes about her business like the true boss babe she is.
Woman Number 4
A woman in a black $135 000 Porshe Panamera GTS is the video's fourth subject. She playfully explains that if she tells Alex what she does for a living, that she'd have to kill her. It turns out she is only a private banker.
Woman Number 5
The fifth woman is in a red $210 000 Ferrari California T with the top dropped. She tells Alex that she is a lawyer in the corporate law section, which affords her the luxurious and stunning supercar.
There are many more women Alex approaches in the video with various exciting jobs. One tells her that she is an owner of a nightclub in Sydney, and another reveals she is a couture fashion designer.