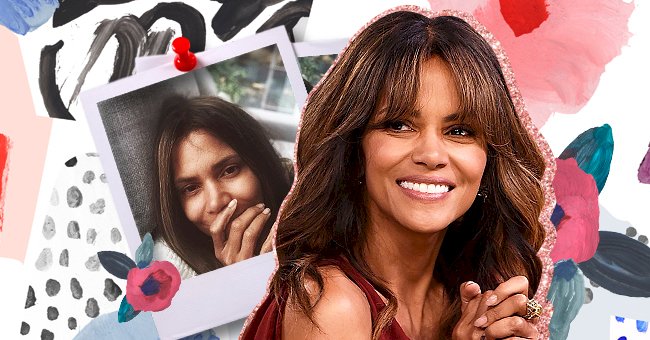 54-Year Old Halle Berry Leaves Fans Stunned After Posting A Radiant Makeup-Free Selfie
Halle Berry announces the end of her quarantine with an Instagram post of her make-up free face. We've all heard about that fountain; Berry is going to have to show it to us, right now.
We're not leaving without answers about how Academy Award-winning actress Halle Berry has maintains her physical vitality over the years.
Berry expressed her joy of leaving quarantine and getting back into work, giving excited fans much to talk about from her radiant beauty to the anticipation of seeing her acting prowess showcased on the upcoming film "Moonfall."
Halle Berry's Post
"Officially out of #Quarantine, ready to get to work!" #Moonfall here I come!!"

Berry captioned her photo.
In just a few days, the post has accumulated over two hundred and forty thousand likes, and counting and followers have flooded her comments with admiration.
Skincare
Berry's flawless and killer bod has long been subject of marvel and adoration. Though she had half of her smile and a portion of her face concealed in the picture, her noticeably radiant skin couldn't go unnoticed.
It's no surprise that fans are falling over themselves to know how she's able to maintain her natural glow. Earlier in March, Berry revealed her routine and products that give her the glow in conjunction with her genes.
Workout Routine
In addition to her beautiful skin, Berry's physique is also widely appreciated. She recently gave fans a treat by sharing some workout pictures and videos on her Instagram.
In a clip, she shared some of her favorite arm workouts with her trainer Peter Lee Thomas. And wow, are those arms beautifully toned. And her legs and shoulders are evidently the results of hard work and dedication, shown in the clip.
New Love
Skincare and workouts aside, Berry's glow may also have a little something to do with blossoming love. In September, Berry's fans were spoilt with another post on social media of a photo of herself and her new boyfriend Van Hunt wearing matching masks.
Berry and the 50-year-old musician have reportedly been dating for several months and spent much time together throughout the lockdown at her home in Malibu.