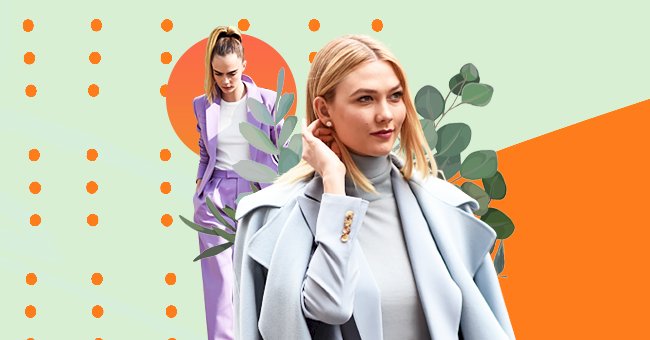 6 Iconic Models That Defined The Early 2010s
It's no surprise that fashion trends have experienced a drastic shift over time, with activists and anti-models dominating the age of self-discovery. Karlie Kloss, Cara Delevingne and Lara Stone emerged as the most note-worthy faces, amongst many others.
We have seen the style arena change over the past ten years or so, and many people believe this to be for the better. While fashion from the yesteryear focused more on functioning within specific acceptable guidelines, the recent years have been more about staying inclusive and true to oneself.
There has also been increased acceptance for digital platforms and their role in promoting fashion content. Take a look at these six iconic models who defined the period of early 2010's, and how their career skyrocketed because of Instagram and social media support.
1.Lara Stone
Stone is a dutch model who first walked the runway in 2006 for Ricardo Tisci at Givenchy. Since then, she has featured in several modelling projects, with 2010 proving to be a turning point and establishing her strong footing in the industry.
2.Karlie Kloss
There is no doubting the power of this young model who is also a fitness enthusiast. Kloss has been walking the ramps since the age of 14, and her modelling collaborations with Dior and Victoria's Secret in 2011 turned the tables in her favor.
3.Cara Delevingne
Delevingne started off with her modelling career at the age of 10, but it wasn't until 2012 that she found her unique place in the fashion arena. She's now the face of huge brands like Dior.
4.Liu Wen
Wen's career catapulted when she became the first Asian model to earn a spot on Forbes' highest-paid models list in 2013. She also ranked on top for the Model.com's Asian decent edition.
5.Anna Ewers
Ewers was introduced to the season of success when she walked the ramp and featured on magazine covers in 2014. She's recently appeared on the cover for Vogue Paris' latest edition.
6.Lineisy Montero
As a woman of color, Montero has come quite far in her career, starting with walking the ramp in 2015 for Prada. To date, she's starred in numerous projects for Dior, Louis Vuitton, Dior and other notable brands.