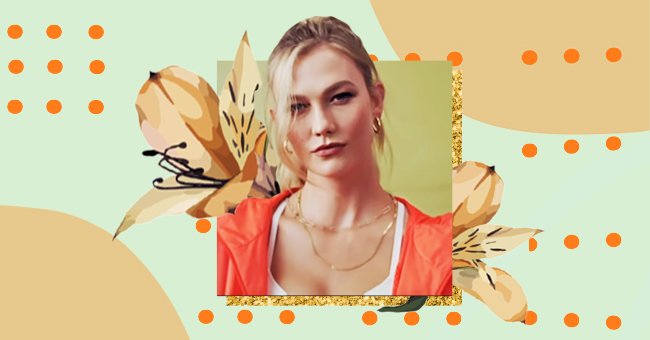 Karlie Kloss Helps Design Spring/Summer 2021 Athleisure Adidas Line
Karlie Kloss has collaborated with Adidas to create a new collection, the Spring/Summer 2021 Athleisure line. She also modeled for the campaign alongside two other Kode with Klossy Alumni.
Karlie Kloss is a phenomenal fashion diva interested in technology and has a robust, sporty spirit. She's partnered with Adidas to bring a new Adidas x Karlie Kloss collection to life.
Kloss is a real inspiration for young women, and her passion for creating a difference through her unique ventures is worth appreciating. Take a look at what the Spring/Summer 2021 new Adidas Athleisure line is all about.
Adidas Athleisure Line
The Adidas x Karlie Kloss collection is a fusion of sports and streetwear, both trendy and comfortable. The collection features bras, leggings, shorts, and jackets in a bright orange color palette.
"This collection we wanted to create was really a culmination of so many things that I love. Empowering young women to take part in sports, but also the fashion aspect of it—creating pieces that are functional and fashionable and the best-in-class performance gear."

says Karlie Kloss
The new Adidas athleisure line has been created using AEROREADY fabric technology and recyclable materials. The new collection has utilized two forms of recycled materials, Primeblue and Primegreen.
Karlie & Klossy Alums Model For The Campaign
Kloss partnered with two of her Kode with Klassy's bright pupils to join her in the new Adidas athleisure line campaign. Alexis Williams and Elysha Ang modeled for the first part of the collection, which is available starting December 1.
Kloss and the Kode with Klassy Alumni wear bright orange Adidas athleisure collection for the campaign. The photoshoot theme revolves around young women making a difference in the world through their sporty, confident demeanor.
Karlie's Thoughts on Adidas Athleisure
Karlie's performance in the fashion arena is stellar, but she's also inclined toward sports. Her passion for running and incorporating an active lifestyle encouraged her to work alongside Adidas for the Adidas x Karlie Kloss collection.
"It's a dream come true to be creating and launching this collection with Adidas. Long before my day job being a model, I really have always identified as an athlete. Growing up, I played every sport in the book. I loved the role that sports had and continue to have in my life."

says Kloss
Kloss partnered with Josephine Aberg, the VP of Design at Adidas, to create the Athleisure line. The activewear strikes a perfect balance between the need to stay athletic and stylish.
Karlie's Favorite Athleisure Piece's 3D Design
Because she's got a thing for tech and innovation, Kloss's favorite piece in the athleisure collection, the IND.RDY Parka will experience a 3D interpretation. This fun exercise will be a part of the launch event of the Adidas x Karlie Kloss Collection.
Budding designers from a digital fashion house will create 3D designs for the parka. The best designs will be put on sale, and the funds collected will support Kode with Klossy.
What Is Kode With Klossy
Kode with Klossy is a nonprofit initiative that was created by Karlie Kloss in 2015. It seeks to empower and nurture young women to explore their unique talents in a world defined by tech and innovation.
The organization focuses on building relevant skill sets in young girls and providing them a platform where they can feel more welcome and confident to share their views and ideas. Karlie's attachment to this cause made her include the Kode with Klossy alums in the athleisure campaign.