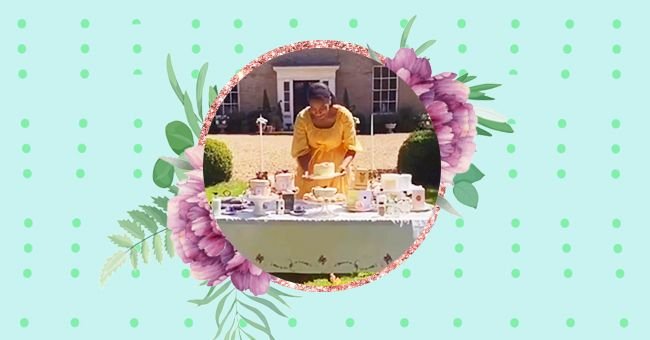 6 Ways To Create A Cottage Core Lifestyle
Cottagecore first came to our attention at the height of last year's lockdown. Instagram feeds were full of dreamy, aesthetic images of flower-crowned ladies in prairie dresses. The trend was named cottagecore, a romantic, rural aesthetic many argued was a result of COVID-19 escapism.
While its popularity rose in 2020, the trend had been around since 2019. However, the idea behind cottagecore which is a present-day nod to old English countryside life is much older. The concept behind this trend is an appreciation of crafts, agricultural life, and skills.
The cottagecore community is large and growing every day,as seen on Tik Tok. Therefore, you may have found yourself wondering where to start (Lirika Satoshi Strawberry dress and all). Below are six steps you can use to begin your cottagecore lifestyle now.
Day gowns and Gingham Dresses
First, you may want to start assessing your wardrobe. Cottagecore is all about the prairies and picnics, so your outfit will have to match. Opt for flowy, gingham dresses that are picnic-ready because you now have to have one.
Don't forget the florals. It's the most popular print in cottagecore. Keep an eye out for prairie-inspired midi dresses and day gowns perfect for frolicking in the fields for some calming flower picking time. Moreover, add some flowers to your hair to complete the look.
Picnicking
We warned you picking would be involved. You can gather your crew for some incredibly Instagrammable content or hold a picnic yourself. For this, you may have to lay off the store-bought items and make your treats.
Pack some relaxing hibiscus or chamomile tea for a healing experience. Also, make sure to pack a gingham or plaid picnic blanket to lay out your treats and fresh fruit. Decorate your picnic with flowers you have handpicked.
Tea
On the topic of teas, cottagecore is big on teas. The trend is an appreciation of earth so take some time to add some herbal teas to your pantry. On the other hand, you can dip your hand into some gardening like Tik Tok cottagecore illuminates and grow your herbs.
Tea is also an experience. Decorate your teas with some flowers and have your tea in a cute porcelain cup laying atop time and lace doily coasters. Why not grab a journal as you settle in for the day, and have a relaxing tea time journaling your thoughts?
Baking
It's time to whip out grandma's brownie recipe and hit the kitchen. Many cottagecore Tik Tokers often post homey videos of them baking bread or some other tasty pastry. Along with this are videos of butter making.
However, before you turn into Betty Crocker, be sure to start simple with the community's favorite baking pastime - bread. After, try your hand at pies and more. Don't forget the fruit and tea to accompany your handmade treat.
Books
What's a better way to immerse yourself in the rural aesthetic than curating your own cottagecore approved library? Books with illustrated fables make for gorgeous photos. Besides that, reading is a favored pastime.
Add coloring into your lifestyle as well through the use of a sketchbook. Activities that keep you away from the laptop and keep your hands busy are best. Sketchbooks are also a fantastic picnic activity.
Go D.I.Y
On the topic of keeping busy, cottagecore loves D.I.Y, and enthusiasts can often be found posting videos of them making rose water from scratch or embroidering. Explore what interests you and try your hand at it.
Crafts will most likely end up be used. For instance, mugs from pottery will become your mug. Pot Pourris can be used around your house, and manifestation papers can be used for writing down your goals.