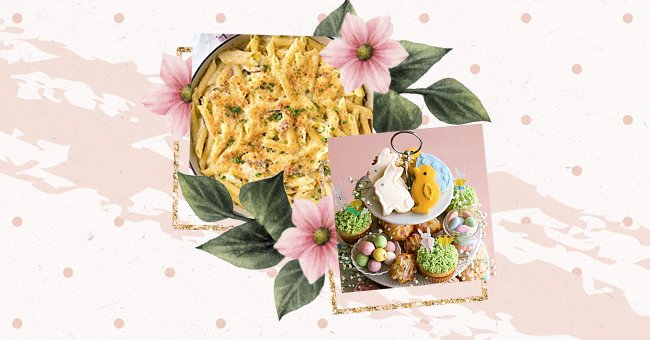 7 Asian Food Bloggers To Follow On Instagram
Attention foodies! Your favorite picture and video sharing social media service has tons of food-related content to please your hearts. From expert tips to delicious recipes, food gram is the one place to turn to for your next lunch and dinner inspiration.
When the same old menu items seem to bore you, turning to new dishes is a viable solution. Instagram has become a food hub where you can find everything from cooking experts to renowned chefs sharing their tried and tested recipes and handy cooking tips.
We're already familiar with Asian influence in the beauty, fashion, and entertainment departments, so how about checking out their rich and palatable recipes? Next, take a look at seven Asian food bloggers and give your menu an authentic Asian touch.
JinJoo @kimchimari
K-beauty and Korean dramas have captivated audiences with their timeless appeal, and the food industry is no different. If you're looking for some traditional and modern Korean recipes to try, look no further than Jinjoo's IG feed.
Leela Punyaratabandhu @shesimmers
Discover the rich Thai and Southeast Asian menu items with Leela Punyaratabandhu. In addition to sharing palatable recipes, she's also authored three cookbooks, and her newsletter The Epestle is worth checking out.
Bee @rasamalyasia
Bee is a talented cooking professional who runs Rasa Malaysia, a food blog containing an array of authentic Malaysian, American, and Asian recipes. Her IG feed is filled with mouth-watering dishes, with easy-to-follow directions so you can prepare them at home.
Bill, Judy, Sarah, and Kaitlin @thewoksoflife
The Woks of Life is a Chinese food blog run by a family of four, including Bill and Judy and their daughters Sarah and Kaitlin. This family-run account is filled with palatable recipes, and the famous fam has even been featured on CNN.
Amy H. @constellationinspiration
Satisfy your sweet tooth by checking out Amy H.'s IG account. She's an author of the cookbook "blooms and baking," and her feed is decorated with eye-pleasing and absolutely delicious baked goodies, from floral-themed cakes to colorful cookies and what-not.
Nami @justonecookbook
Nami's IG feed contains traditional and modern Japanese recipes, from salty treats and sweet delights. She's also the founder of the food and travel blog "Just One Cookbook" and has also been featured on The Washington Post.
Richa @veganricha
Discover the rich and authentic Indian cuisine by following Richa's Instagram. She's also the author of two cookbooks, "Vegan Richa's Indian Kitchen" and "Everyday Kitchen."