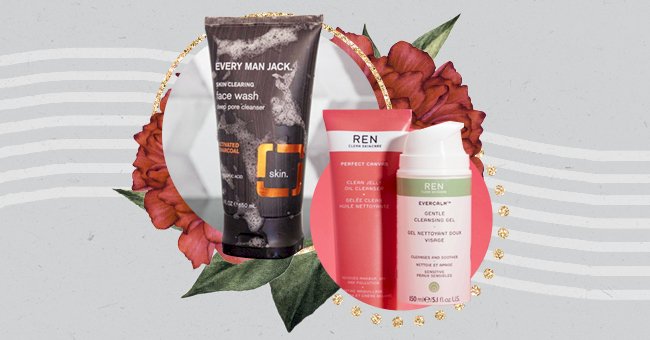 7 Best Acne-Fighting Cleansers For Men
Not dealing with acne can lead to a whole host of other problems. However, coping with it can also be a painstaking process. Those pimples on the skin can sometimes turn painful and introduce blackheads and whiteheads on top of everything.
Men generally have more oily skin. Therefore, it's essential to reach for face washes that are lighter such as cleansing foams and washes, to keep grime out of your pores. Also, to battle acne, you need to keep a keen eye on ingredients.
However, you need to remember that having the product alone just won't cut it. You also need to develop a consistent routine to keep your acne at bay. If you're shopping around, consider these seven best acne-fighting cleaners.
La Roche-Posay Deep Cleansing Foaming Cream
Rid your skin of acne with this foaming cream from the famous brand La Roche-Posay. It foams well on the skin, cleaning the pores leaving your face squeaky clean. It also has salicylic acid that will fight off acne while clearing any dark spots at the same time.
Is Clinical Cleansing Complex
Use a small amount of the product to give your skin the attention it needs. This product is packed with antioxidants and white willow bark that will increase cell turnover, clearing your acne in no time.
Biore Charcoal Acne Daily Cleanser
We love this cleanser since it's inexpensive. Biore claims to clear acne in only two days by deep cleaning the pores, leaving your face clear and blemish-free. The cleanser uses salicylic acid and natural charcoal to give you the results you need.
Clarifying Exfoliating Cleanser
This cleanser is packed with powerful ingredients, making up a total of seven percent to tackle your acne on your skin. It has glycolic, salicylic, lactic acids, and exfoliating pumice beads to remove the dead skin.
Activated Charcoal Face Wash
Excess dirt and oil accumulate on the face, resulting in acne. This Every Man Jack product will quickly draw out the excess oils and fight any acne on the face with its unique ingredients, including vegetable glycerin.
NeoGen Dermalogy A-Clear Aid Soothing Foam Cleanser
If you're consistent with this product, your skin will thank you. This soothing cleanser will foam on the face, gently removing excess oil while controlling sebum levels. Of course, it has the essential ingredient: salicylic acid, bound to give you excellent results.
Dermalogica Medibac Clearing Skin Wash
This cleanser will work wonders on your skin with only a pea-sized amount. It has acne-fighting ingredients and a tea tree that will also soothe your skin. Additionally, your skin will have a clearer complexion.