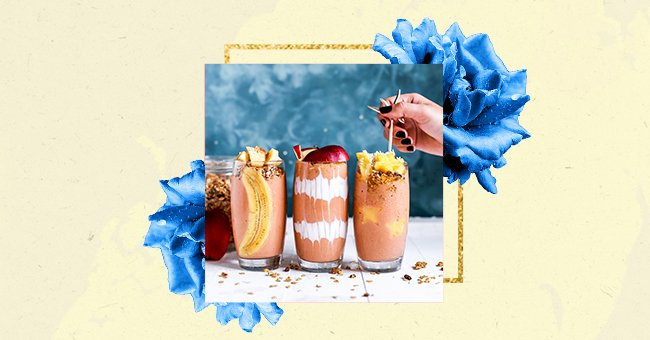 7 Best Smoothie Makers To Whip Up Your Delicious Drinks
Getting your daily dose of fruits is as easy as shopping in the fresh produce aisle. However, for more variety, a smoothie is in order. Instead of opting for the usual store-bought smoothie which is much higher in sugar, it's often better to make your own. After all, there's nothing more delicious than drinking the work of your own hands.
Thus, when opting to whip up your yummy drinks, you have two options. The traditional countertop blender is really powerful, blending anything to fine dust or a smoothie maker that is smaller in size, easy to clean, and makes small portions at a time.
Therefore, whichever equipment you choose, grab your ice and your recipe book and start blending away. Blitz away your fibrous drinks using these seven best smoothie makers to whip your delicious creations.
NutriBullet Balance
There's a reason why this brand is so famous as it will easily produce consistent results when blending your smoothies. Also, you can put your trusty weighing scale aside as it comes with an app that weighs your ingredients and measures the nutritional value.
Nutri Ninja Slim Blender & Smoothie Maker
Just because this blender is small doesn't mean it's mighty powerful. It can blend away ice and tougher fruits with ease. We also love it as it takes up minimal counter space meaning cleaning up just got easier.
Blendtec Classic 575 Blender
This blender is worth every penny. Smoothie making will never get easier than when using the Blendtec blender. It comes with automatic settings that will blend your smoothie into the perfect texture while you wait.
Vitamix E310 Explorian Blender
If you're not looking for a smart blender and still prefer the manual dials, the Vitamix is your best bet. It comes with ten adjustable dials and can whip up smoothies in large batches with ease. Besides, it has a powerful motor making it great for daily use.
NutriBullet 600-Watt Blender
This is one of the best budget blenders you can make smoothies in. We love it as it doesn't occupy much counter space and has a bullet-shaped container allowing you to carry your smoothie on the go.
Cuisinart Cordless on the Go Blender
Be it in the gym or glamping, this blender will top the list of items you must pack. It's cordless making it great to carry on the go or also use in your tiny kitchen. Also, don't worry about your yummy contents spilling out as it is leakproof once the lid is attached securely.
Ninja BL480D Nutri 1000 Watt Auto-IQ
The blades on this blender are so powerful that it easily pulverizes raspberry seeds giving you a silky smooth texture every time. Also, when done blending, pop on the leakproof lid and carry your smoothie with you anywhere you go.