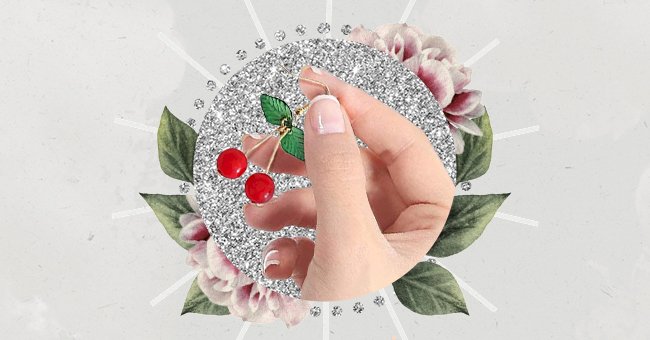 7 Cute Earrings To Shop On Amazon
In many ways, our fashion sense is defined by the jewelry we choose to wear. And one of the most popular ways to style yourself is by donning a pair of your favorite earrings.
Not everyone is fond of wearing large and chunky ornaments. While some have a weakness for diamond and gold, others love reaching out for unique stones and pearls. But, to each their own, right?
But regardless of our individual preferences, nearly all of us have an affinity for ultra-chic earrings. So whether you like studs, dangles, clip-on styles, chunky hoops, or something elegant, you'll love sneaking a peek at our favorites from Amazon.
Transparent Acrylic Earrings
These charming Transparent Acrylic Earrings will pair perfectly with all your outfits. The best part is that they come in a flattering square design, and you can choose from eight different colors.
Hithop Cherry Dangle Earrings
If you like cherries on your cake, then you'd love wearing these Hithop Cherry Dangle Earrings. Moreover, the gorgeous green and red combo will magnify your appearance like nothing else.
Ascona Gold Chunky Hoop Earrings
These gold-plated Chunky Hoop Earrings are classy and perfect for any occasion. Equally flattering is their twisted rope design. Even better, they come in silver and gold colors and have a timeless appeal.
Lilie & White Dangle Earrings
You can make your unique fashion statement with these gorgeous Lilie & White Dangle Earrings. Furthermore, their round curved dangle design makes them an attractive choice for any occasion.
Anne Klein Faux Pearl Clip-On Earrings
These gold-tone and faux pearl earrings will be an elegant addition to your jewelry collection. Moreover, their clip closure style makes them super comfy to wear without tiring your ears.
Mookoo Face Abstract Gold Statement Earrings
Let's talk about these vintage-themed earrings, which bear a hollow human face design. If you have a soft spot for all things art-related, you will love these abstract gold statement earrings.
Sun Moon Asymmetric Imitation Pearl Earrings
Add these Sun Moon Asymmetric Imitation Pearl Earrings to your jewelry box, and you will never want to un-wear them. In addition, these drop earrings come in five different colors, so choose the one you like best.