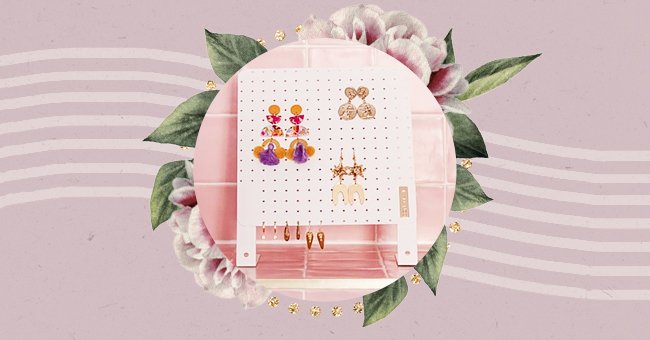 7 Jewelry Storage Ideas To Keep Your Jewels In Great Condition
We'll be the first to say that our jewelry is not always placed where it should be. Moreover, staying indoors has not left us with many occasions to leave the house, and our jewelry is currently kept in a questionable state.
Also, don't get us started on the hassle of trying to untangle your necklaces when they are stuck in a bunch. If you are like us and have just unlocked a memory of the kitschy chain your great aunt gave you last Christmas, it's time to change up the habit.
Use this weekend to embark on a new project. Take the time to sort and rearrange your pieces in a functional and stylish manner. Scroll below for seven ideas that will have you store your exceptional jewelry in excellent condition.
Wooden Stud Earring Holders
Storing studs can often cause headaches, especially when you cannot locate the stoppers. Hands up if you've worn mismatched earrings in a rush. However, you can keep your pair in check with this earring holder.
Besides, it will look good on any vanity. Also, you can make one at home in any size or buy it from the store. Whether you choose, your jewelry will be easily located, making it the perfect solution for your tiny earrings.
Dress Up Your Objects
It's time to put your fantastic jewelry on full display instead of leaving our trusty jewelry in a dark spot collecting dust. Use your interior decor items to display your pretty pieces.
However, we recommend leaving your diamonds in the safe. Take your figurines and place a necklace or two to elevate the room. Your vanity and your house will instantly look bougie certified with this fancy hack.
Bowl Collection Organizer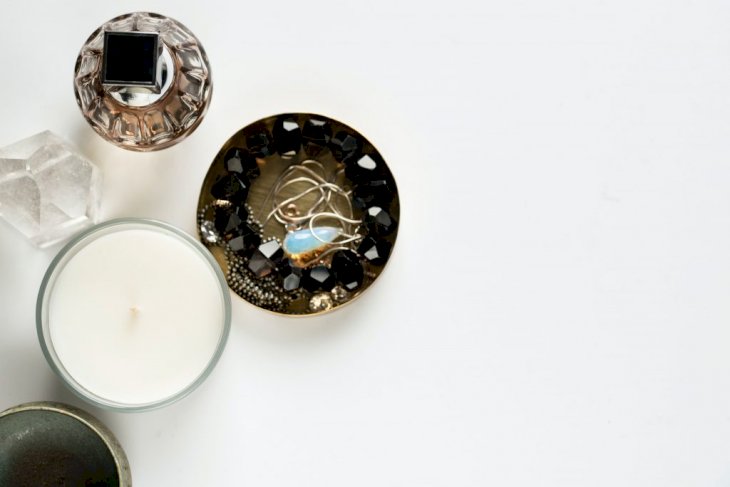 Photo by Joanna Kosinska on Unsplash
This is a quirky but aesthetically pleasing way to store your jewelry. Stock up on a ton of bowls or teacups to neatly arrange your jewelry. Choose either a matching set of cutlery or mismatch the sets for a more exciting look.
Using this method, you can keep your bracelets or necklaces safe in these cups or bowls for bracelets or necklaces. It's a great way to keep track of everything you have without the chaos of untying them from one another.
The Jewelry-As-Decor Method
For the sensitive pieces that are prone to breaking easily, turn them into decor pieces. Remember, out of sight, out of mind. Thus, this method would apply to your favorite dainty pieces. Try displaying some on your side table or vanity but ensure they are spread out to avoid tangling. Also, locating them when you need them will become way more accessible.
Stacking Trays
Your drawers will never look like a dumpster fire again. Incorporate some stacking trays into your drawers that will leave them neatly organized. Like this, say goodbye to the days of a large mound of jewelry, greeting you every time you open your drawer.
Stacking trays are great for keeping all your jewelry in its perfect position. Divide into different sections for earrings, rings, necklaces, and bracelets. If you love a glam feel, we recommend using a gold lining to make your accessories shine.
Drawstring Pouch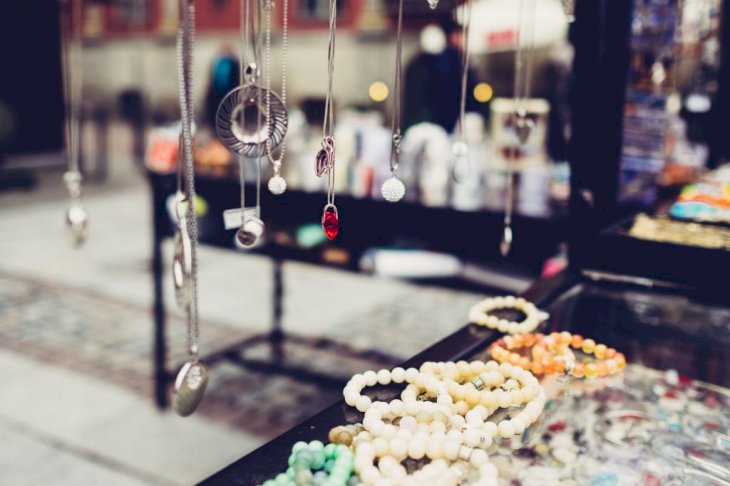 Photo by freestocks on Unsplash
If you're someone on the go, this would be the best storage organization for you. Not only are pouches tiny for easy transportation, but they are also great for keeping your jewelry safe when you're having a workout in the gym. Besides, you can make one in your favorite print or purchase one from the mall.
Tiered Jewelry Storage
If you don't have tons of storage space, you need to try the tiered system. It will save you a lot of space while keeping your jewelry pristine. Besides, there are several options to choose from depending on your personality.
You can go for a tiered jewelry box if you like to keep your items hidden. However, the structural design will add a modern feel to your room which is a plus. We love having our cake and eating it too.