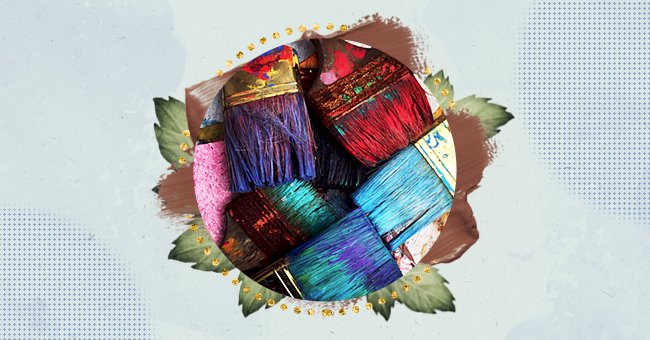 7 Tips To Picking The Best Color Scheme For Your Home
When buying interior decor items, a lot of thought is given to the process. Most of the time, the first question that comes to mind is whether all your items match the rest of your intended color scheme.
A few pops of your favorite color here and there around the house is never a bad option. However, it's easy to get carried away, resulting in a house that looks like an arts and craft class and less you.
If you're in that position, worry not. It's time to put on your interior decorator hat this weekend and transform your space. Adding color is about making informed choices. Therefore, use these seven tips to incorporate color into your house correctly.
Add Some Paint
Painting is one of the best and easiest ways to add color to your space. There are so many areas to consider, from rooms, accent walls, and even staircases to make your home pop when it comes to painting. All it comes down to is your favorite shade.
If you would like to experiment with color, we suggest starting with the guest room. Ensure the color matches the furniture to leave the room looking similar to the rooms in glossy magazines. However, be prepared to have awed visitors every other night.
Mix And Match Textiles
Painting can feel like a major commitment to some since it's long-term. Therefore, a quick temporary alternative is to include color is through the textiles in your home. Use simple ways such as adding a throw blanket onto the bed or adding a bright rug in the hallway.
For the living room, play around with the pillows. Not only is it a fun way to add color into the room, but also non-committal too. Use different textiles of pillow covers that will create interest without overtaking the entire room. If it doesn't look right, swap them out till it does.
Consider Contrast
Creating contrast is key as it can take your room to the next level. Add some depth into your rooms by playing around with the light and dark shades of your color combinations. For instance, burgundy and deep gold are an excellent match for a highly defined space.
Try to steer clear of using color combinations such as black and white. It would result in the room looking too formal and lacking any warmth. Try adding grey or beige into the mix to create the impression of a restful and relaxing space.
Accessorize
The little things matter, so give your accessories around your house some attention. It's hard to mess up with this step, so don't be afraid to add plenty into your space. Try getting colorful trinkets and objects to display on your coffee table or bookshelf.
You can use this as an opportunity to start a collection. For instance, add brightly colored votives on the dinner table to create excitement or colorful glassware in the same shade on top of your vanity. Just ensure to pay extra attention to avoid breaking your precious items.
Add Fresh Blooms
Bring the outdoors in by including flowers in your home. Take advantage of the different seasons by using in-season flowers to add color to your space. This step requires minimal financial investment and minimal effort.
The goal is to have the flowers stand out. Therefore, having the right vase is essential. Whether they were purchased from the florist or picked from the backyard, they need to shine. So, ensure you have the right vase to do justice to your blooms.
Choose Color Based On Emotions
Be emotional about your color choices to ensure the activities happening in the room match the space. This is essential as our minds process color based on what they represent. Think of blue like water and red with fire.
Therefore, when choosing which color goes where, think of the emotional associations first. For the bedroom, add a restful pop of colors such as green and blue. For the living and dining room, colors such as red or orange would bring out the liveliness of the space.
Have A Gallery Wall
If you've always wanted to try a gallery wall, use the weekend to start this fun project. By displaying your art in fancy frames, you will give your room character. You can also use colorful paintings or prints as a great and stylish way to include color in your home.
However, before you embark on this exciting project, visualize how you would like the outcome to be. Do some research on the color wheel to ensure proper coordination of the colors and draw inspiration from Pinterest for guidance.