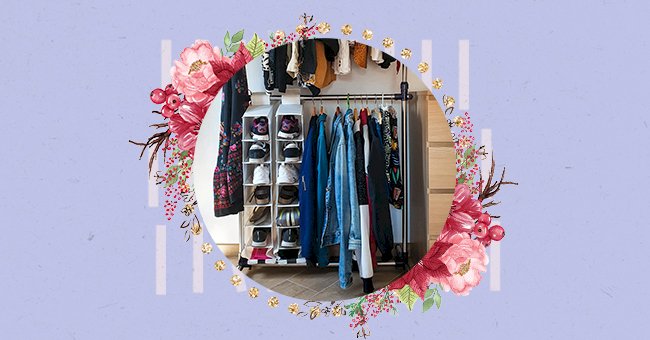 8 Closet Tips To Maximize A Tiny Space
Purchasing clothes is excellent but having no place to store them is a bummer, especially when your closet is the size of a thumb. Okay, that's an exaggeration, but frankly, having a tiny closet doesn't give you much to work with.
We are all not blessed to have closets similar to those on glossy magazine pages. However, that doesn't mean that it should be an inconvenience. It is possible with a few tips and tricks to maximize your tiny closet to mimic one double its size.
Furthermore, if your closet is a bit of a mess closet use this weekend as an opportunity to organize your life. If you are ready to keep your fancy purchases safely in your closet, consider using these eight tips to maximize your tiny space.
Use All Existing Space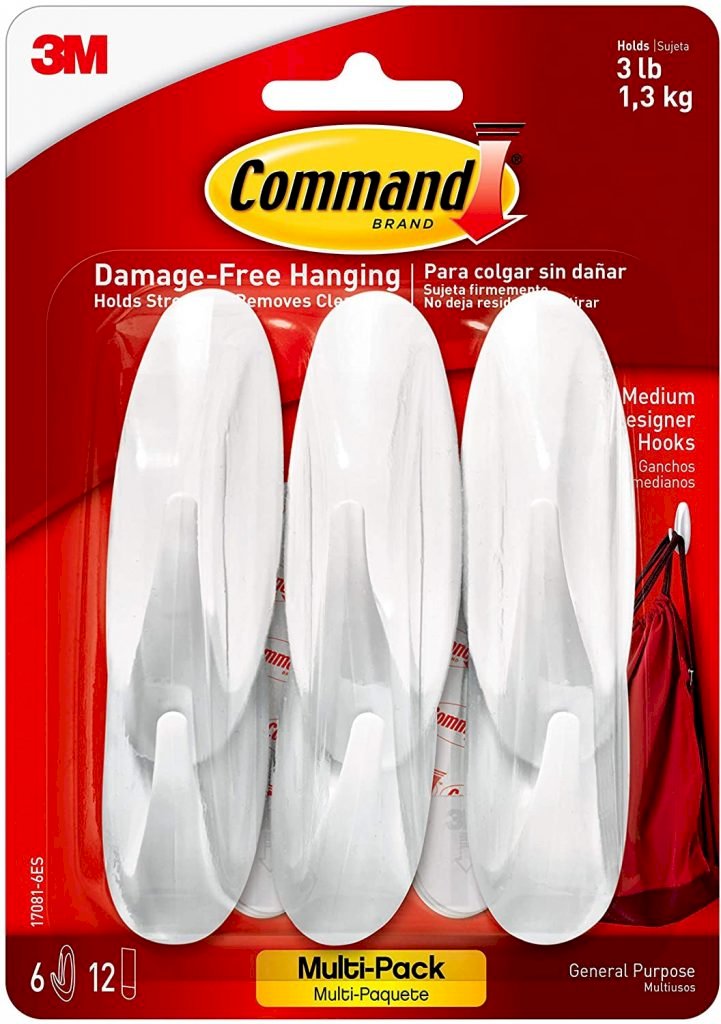 amazon.com
It's time to get creative and utilize all existing space. From walls to the ground surface, we are leaving nothing to chance. We recommend stocking up on Command hooks that are great to prop on the walls at all different levels.
With hooks, the chances are endless on what you wish to hang. If you have a bag addiction, this would be a great way to save on space on the ground as they are super bulky and take tons of space. Hang them up on an open wall to leave your floor surfaces for another purpose.
Add More Rods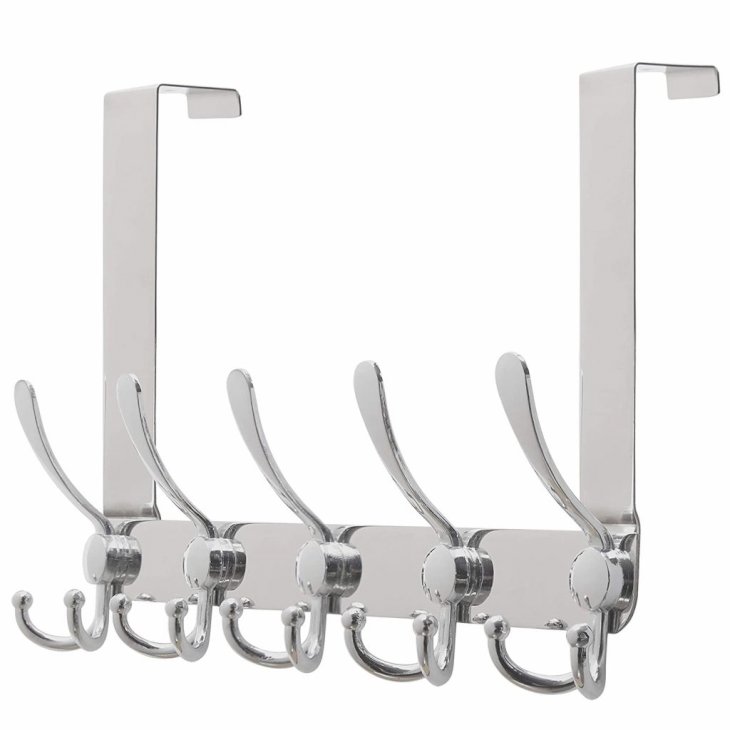 amazon.com
The world would be better with more hanging rods. This is especially true because it's somewhat tricky for varying clothing types to fold everything in a perfect cube (hello, fall trench coat). Besides, not all clothing can be folded.
Insert a second rod at a lower level to maximize your space. A fantastic hack is to use the higher rod for longer items such as dresses and pants and the shorter rod for shirts and blouses. Locating your clothes will never get easier than this.
Add Cabinet Shelving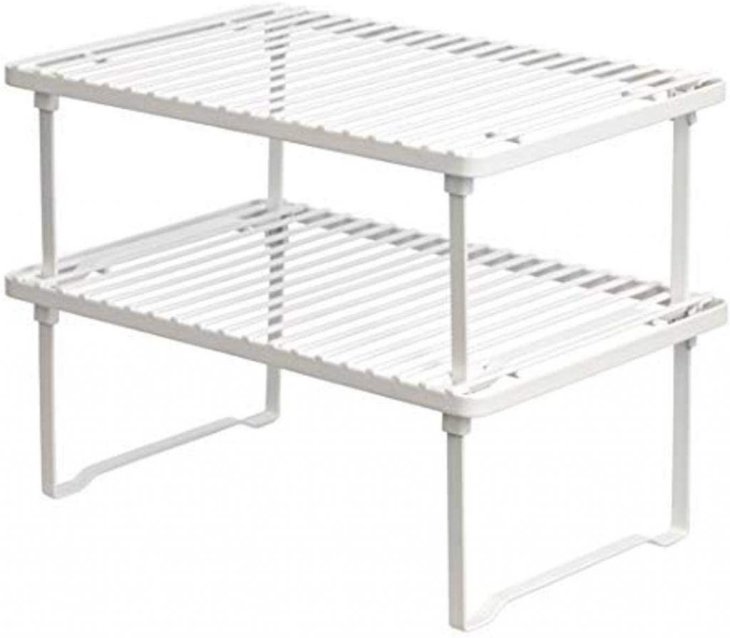 amazon.com
It is time to utilize the space beneath your hanging clothes as we are trying to maximize on it after all. A great inexpensive way is to use kitchen shelves. They would be great for storing shoes underneath and hanging accessories up top.
Alternatively, if you have a little more coins to spare, invest in a tiny dresser. You can also place it under your hanging clothes to add more shelves. Also, this is a great way to store your intimate items.
Stock Up On Wicker Baskets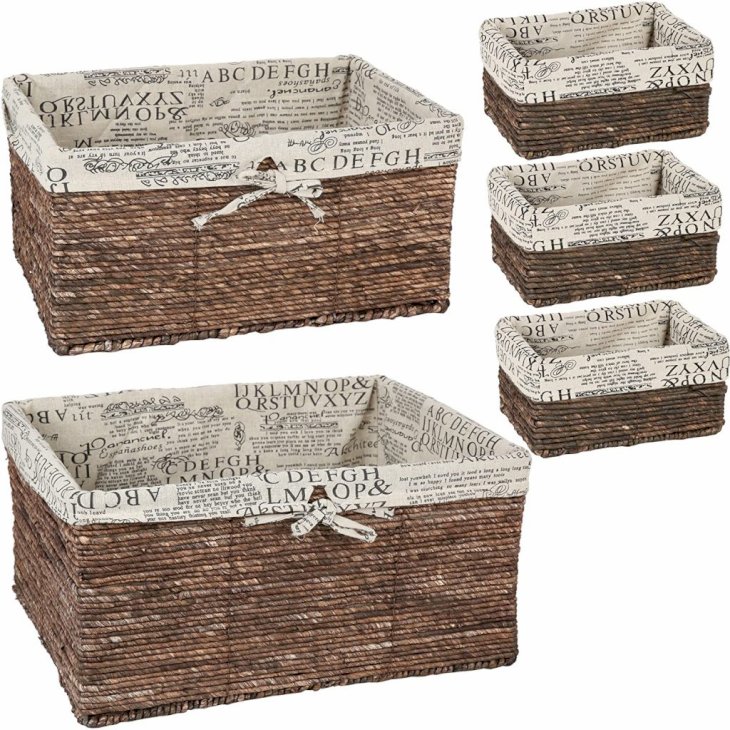 amazon.com
Wicker baskets are about to become your new best friend. They are a great way to add some appeal to the room while adding extra storage to your tiny space. With baskets, you can easily add tons to them without making them look cluttered.
The options are limitless. From bags, shoes, or more clothing items, take your pick on what best fits your wicker basket. However, if you would like to use loads of baskets, we recommend labeling them to clue you into what's kept where.
Add Storage Up Top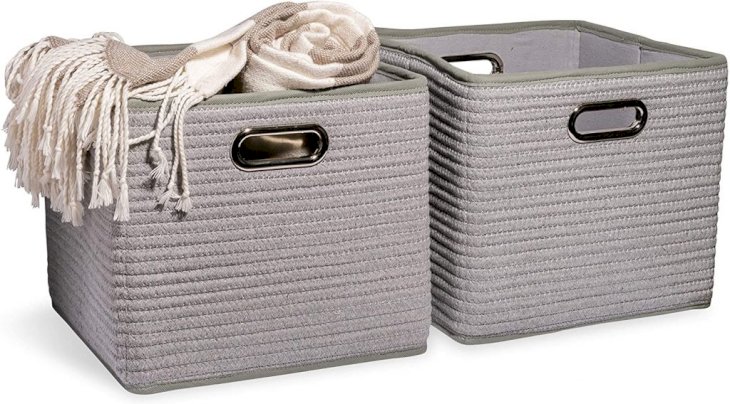 amazon.com
If you have a tall ceiling, we recommend giving attention to space up top. Adding some extra shelves on top of your rod will come in handy when storing items that are not needed at the moment.
It's a great place to store seasonal clothing while embarking on your cleaning spree. Using hall closets will be a thing of the past, and your storage up top will be your new go-to area. After all, hall closets should only be used for cleaning supplies.
Get A Belt Hanger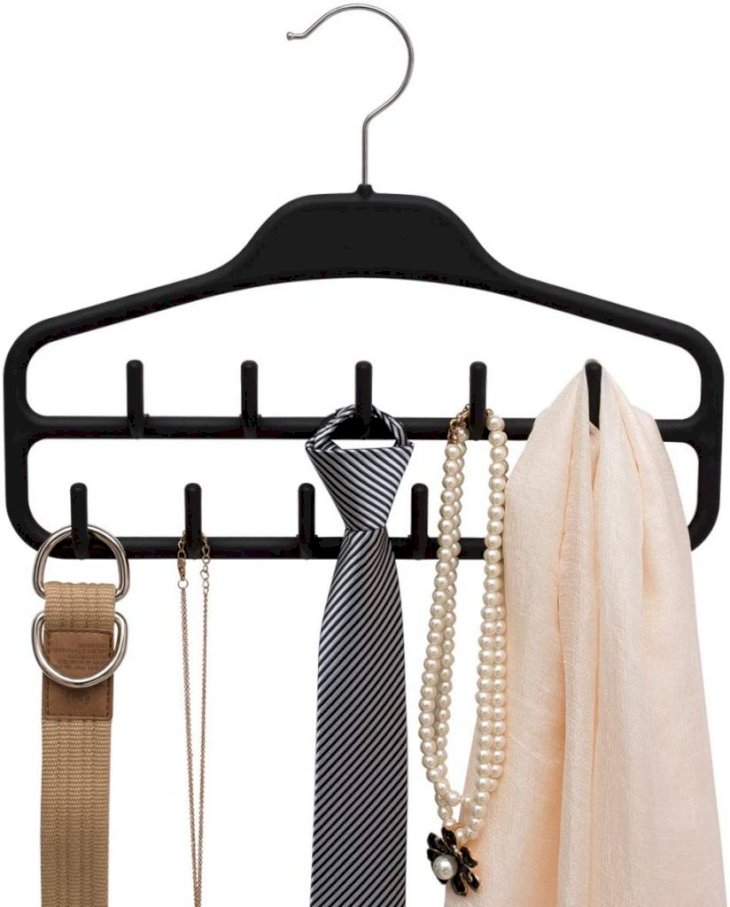 amazon.com
It's the tiny things that give you the most headaches, especially when it comes to belts. Using ordinary hooks is excellent, but it's not easy to reach for one without all of them ending up on the floor. Therefore, it would be better to invest in something more tailored.
Belt hooks are great as the hooks are catered to a specific purpose. They can easily stylishly store all your belts with great ease of access. If you don't have those many belts, use the extra hooks for accessories as well.
Hang Accessories
Shower curtain hooks can also be utilized away from the shower. Placing many of them on a hanger and tying items such as your scarves on the hooks is a great way to create additional storage. Also, this is an excellent alternative to storing things on door handles.
Also, use hooks on the wall to hang your jewelry. This method reduces the last-minute stress of trying to untangle jewelry before leaving the house. Why not throw on a chair and table underneath to create a vanity area.
Get A Shoe Cubbie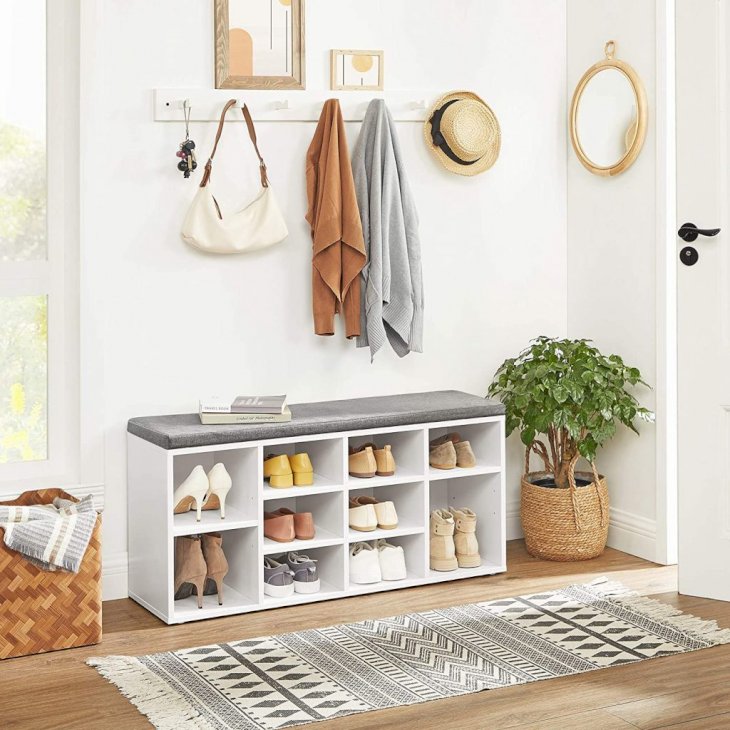 amazon.com
An outfit would not be complete without proper shoes meaning your shoes need to be in pristine condition. Storing them on the surface takes tons of space and makes it difficult to locate them too. Having a pet who also may enjoy rolling around in them is possible.
Get a cubbie to store all your shoes safely. Stack many next to each other to create customized shelving with only half the price. Also, investing in a cubbie that has removable shelves to store your boots easily too.