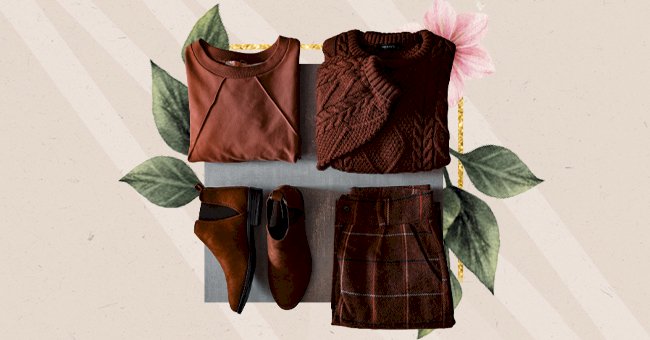 The Ultimate Guide To Creating a Timeless Capsule Wardrobe
We're pretty sure spending time at home has got you rethinking your wardrobe choices. You know, deep inside, if you were to wear certain items of clothing outside, the trend would be dead. Alternatively, you may feel that you have way too much clothing.
If you're thinking of changing things up, it's time to consider a capsule wardrobe. This is because classic basics paired with any other item can quickly produce over ten timeless outfits. Also, there are a ton of slow fashion brands that can easily help you in this transition.
Therefore, days of trying to figure out outfit pairings will be a thing of the past. By doing this, you will quickly produce a ton of outfits just by switching things up. Ready? It's time to take notes from our ultimate guide to creating a timeless capsule wardrobe.
Clean Out Your Closet
If you don't know where to begin, start by placing all your clothes on your bed and review them. If you cannot recollect when you last wore some of your clothing, it's probably time to say goodbye. The following steps are about to sound like a lot of work, but hang in there.
Divide your clothes into four different piles. Create a love-it pile for the clothes that fit your lifestyle, a maybe pile that is self-explanatory, a nope pile for the items you will donate, and a season pile for your summer and winter favorites.
Have A Reference Point
This is the most crucial step. If you don't want to feel confused or feel like you're losing focus, you need a style icon or reference point. Start by assessing which style of personality you would like to fit into and if your chosen clothes fit within the mold.
After reviewing your yes pile, come up with a palette around your essential items. Assess which palette you need to add to your collection, from nudes to prints. This will also come in handy when shopping for new statement pieces to fit into your capsule wardrobe without drifting off.
Incorporate A Few Trendy Items
It is okay to add one or two trendy pieces. Remember, the keyword is only a few. Incorporating a few trendy pieces into your wardrobe basics will give your wardrobe some direction without bending towards the trends.
If you don't know where to start, try swapping out a few pieces you wear everywhere. For instance, swap the oversized hoodies for quality knit loungewear that is super chic. Additionally, you can get neutral-colored tops to balance out dark trousers.
Get Accessories To Match Your Lifestyle
How can we forget about accessories? These are the pieces that take your outfit from okay to extraordinary. The magic a simple bag, pair of shoes, and jewelry give is astonishing. Therefore, give accessories attention, but ensure they are practical items.
Keep in mind the items should also be matching your lifestyle. Get a bag that will match every need and will blend seamlessly through every occasion. Also, get earrings that are easy to toss on wherever you go, plus shoes that always pair well with most outfits.
Make It A Lifestyle
Having a capsule closet is a fun and enjoyable process, so you don't feel constricted. It can be an empowering process since you're placing yourself in the position of changing your wardrobe and your life all at once.
Over time, you find by implementing such a practice will save you a ton of money too. This will give you the liberty to invest in good quality designer pieces that will last you a lifetime. The more you continue, remember to edit it to your lifestyle to make your life hassle-free.