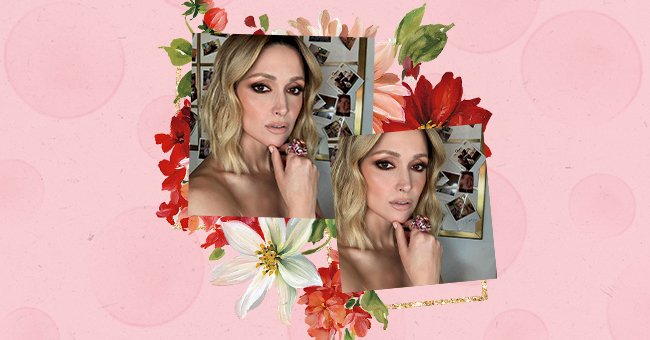 8 Easy Summer Hairstyles For Medium-Length Hair
Styling medium-length hair is a struggle that most women are familiar with. The awkward, in-between stage can make finding an effortless hairstyle more difficult than it needs to be.
Growing out your hair can be a fantastic experience until you reach the medium-length point. While some hairstyles like long bobs have made this length a bit less awkward, some of us still struggle to style it.
Thankfully, there are many hairstyles one can turn to this summer for an effortless look with medium-length hair. Just take a look at the eight easy hairstyles that we think look fabulous on medium-length hair.
Low Pony With Volume
Medium-length hair can often look like it doesn't have much volume or bounce, but this hairstyle remedies that. Prep your hair with a volumizing mousse, tease it with a boar bristle brush, and style it in a bouncy low pony.
Chignon
Updos may not be the easiest hairstyle to go for this summer if you have medium-length hair, but there is an alternative. Low chignon's look just as chic and sophisticated to wear to summer weddings this year.
Waves
Sometimes all you need is to style a few s-shaped waves in your hair to make it look brand new. Just use a curling iron or a flat iron to add the bends into your hair, and use some product so the texture lasts.
Micro Bangs
If you have been pondering getting micro bangs and your hair is medium length, this is your sign. The length, with a bit of added texture, if you need it to balances out the edgy bangs, you've wanted perfectly.
Half Up Half Down
The classic messy bun may not be an option for you this summer if you have medium-length hair. However, worry not because the half up, half down hairstyle is just as easy to achieve as a messy bun.
Puff Ponytail
If you have curls or coils, you may be aware of the slicked-back puff ponytail hairstyle that looks just fantastic. All you need to do is gather your curls into a high ponytail and slick down any pieces with gel.
Double Bun
If you are tired of the original half-up, half-down hairstyle, you may need to switch to double buns. The best thing about this style on medium-length hair is how perfect the bun sizing will be for the look.
Braided Crown
Sometimes you just need your hair out of your face and off your shoulders as well. This fabulous crown braided hairstyle works perfectly for medium-length hair, and it is a great look for all occasions.