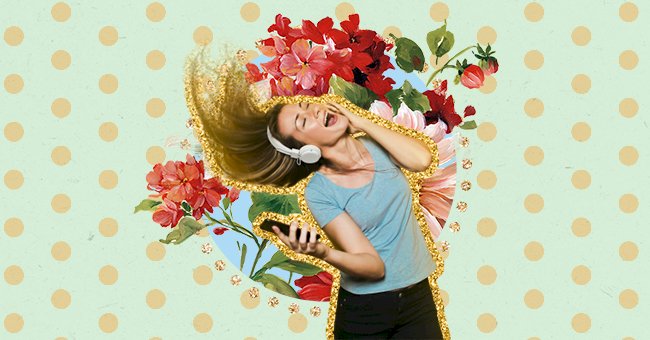 8 Mood-Boosting Songs To Add To Your Happy Music Playlist
Just like sad music intensifies our melancholy, feel-good songs can help uplift our low spirits. From melody queens like Lady Gaga and J.Lo to all-time faves from Justin Timberlake and Taylor Swift, here are some legit happy songs to play on repeat.
The most effective and free-of-cost therapy to try this pandemic season is drowning your sorrows in some upbeat tracks. When those dark thoughts about the pandemic and its aftermath begin to scare you, simply distract yourself with a bunch of dance-worthy tunes.
We have searched for the most evergreen feel-good anthems for you, so all you need to do is grab your phones and earplugs and get in the mood. Now that we have your attention, here are the top mood-boosting tracks to get you dancin' and swirlin' like you mean it!
Can't Stop The Feeling By Justin Timberlake
Relish in the feel-good vibes with this iconic JT tune, and dance the day and night away. While this song was featured in the classic Trolls movie, there's no reason we cannot burst with outpouring joy as we jump up and down like tiny balls of happiness.
22 By Taylor Swift
Do you know what's the best way to jam to a Taylor Swift track? Just be yourself, which in this case may require a chic T-shirt, a signature black hat, and that classic, sexy red lipstick to help you rock your cool girl game.
Shut Up & Dance By Walk The Moon
It may sound too blunt, but isn't that what we want to hear? The pandemic chaos is nowhere near over, and all you can do to chase away the blues is giving in to this upbeat track. Shut up and dance already!
Love On Top By Beyonce
There's no way to ever go wrong with a Queen B song, and this one will legit give you all the lovey-dovey feels. For the lovers at heart and the ones who are quite literally wearing their heart on their sleeve, this one's for you!
I Wanna Dance With Somebody By Whitney Houston
After more than a year and a half locked indoors, don't we miss our grand parties? Blast this song on your speakers and get spinning around the room. Letting your mum or sister join in on the fun sounds like an excellent idea.
I Gotta Feeling By The Black Eyed Peas
This evergreen song has earned a bonafide status, and there's no way you can ever have a dance party, wedding, or other fun events without playing it. Just give it a listen for old times' sake, and for all we know, tonight might actually be a good, good night.
Unwritten By Natasha Bedingfield
It's impossible not to love a Natasha Bedingfield song, and this one is reminiscent of our teenage years. There's something so uplifting about this track, so put it on repeat whenever you want a fresher course on everything you're capable of!
On The Floor By Jennifer Lopez Feat Pitbull
This one is hands down one of the best songs ever by our beloved J.Lo. It's played legit everywhere, from graduation parties and prom to weddings (not to forget, the club. Blast this anthem at your next house party, and let the magic begin!