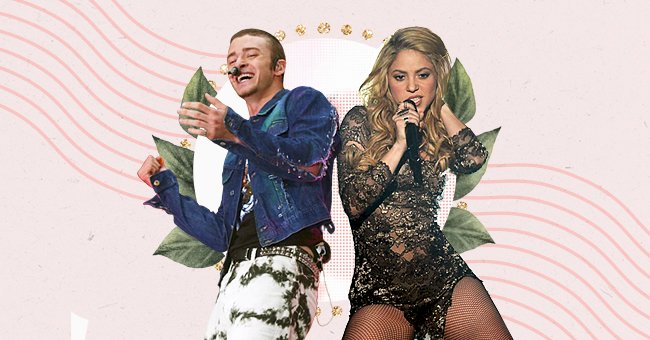 Top 10 Songs From The 2000s To Play On Repeat
The 2000s were a magical era for the music verse. Many of us discovered mesmerizing tunes, from indie rock and pop to hip-hop, some of which made our forever list of top-faves!
The timeless appeal of a good old song is unbeatable. Our childhood and teen years were dominated by iconic tracks from Justin Timberlake, Avril Lavigne, Britney Spears, and the like, and it was a memorable time indeed!
Having come all the way from the iPod generation to smartphones, YouTube, and streaming services like Spotify, listening to music has become much more convenient. Take a look at the best songs from the 2000s that we can't stop loving!
Toxic By Britney Spears
This upbeat song from the early 2000s is about being love-drunk and addicted to the point that there's no coming back. And given that it's coming from the pop princess herself, it's guaranteed to give you all the feels.
Fighter By Christina Aguilera
The Christina Aguilera that we know today, did a lot of hard work to establish her "strong woman" image in the music industry. Fighter emerged as her true calling, giving her the liberty to celebrate her journey and be true to herself. So relatable!
We Belong Together By Mariah Carey
Many of us are familiar with Mariah Carey's evergreen Christmas tune, All I Want For Christmas Is You, and its stunning renditions. However, in the 2000s, she became a bonafide music icon, with signature tunes like We Belong Together making it to the Billboard Hot 100 list.
Me, Myself, And I By Beyonce
You can never go wrong with a Queen B song. Me, Myself, and I is a message from Beyonce to herself all of us to stay true to ourselves and guard our hearts and feelings no matter what comes our way. A true angel!
Someday By The Strokes
You know you're about to experience a rollercoaster ride of emotions when the lyrics and the beat touch your soul. Someday is an endearing track that comes with plain honesty for the days when we can use a reality check.
Cry Me A River By Justin Timberlake
No Timberlake track can ever be devoid of deep feelings. However, Cry Me A River has a slight stinging pain and a contagious tragedy about itself that you're bound to relate to on a personal level.
The song became somewhat controversial as it painted Justin's ex-girlfriend in a negative light; it's still considered as one of the most notable tracks in his career.
My Happy Ending By Avril Lavigne
Can we ever get over Avril Lavigne's angelic voice and that signature smokey eye look? We guess not, and My Happy Ending is one of her best performances ever. Take notes from her on how to treat your ex right, and you'll never go wrong again!
Chasing Pavements By Adele
Long before the English singer gave us hit tracks like Hello, Someone Like You, and Rolling In The Deep, she made her entry into the music world with the emotional tune Chasing Pavements. Her beautiful vocals captivated our hearts, and we've been a fan ever since!
Hips Don't Lie By Shakira Feat. Wyclef Jean
Is it even possible not to dance to a signature Shakira tune? Hips Don't Lie is considered one of the most iconic tracks by the Queen of Latin Music and is truly a class apart. We can clearly see what perfection means!
I Write Sins Not Tragedies By Panic! At The Disco
Angry teen tracks are the best, suitable for all those times when you're raging with a fiery attitude. If you're all for taking a trip down memory lane when emo punk was the order of the day, make sure this song is on your playlist.