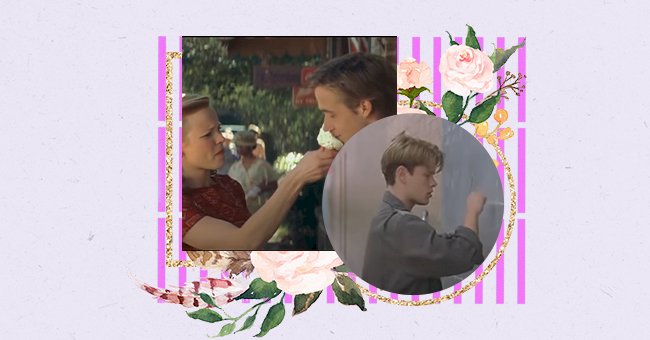 8 Movies Based On True Stories To Add To Your Watchlist
Here's a quick reality check for you. The world of fiction can sometimes pick on real-life connections, making the storyline all the more relatable. And no, we're not talking about tedious historical accounts.
There's no doubting the power of a brilliant movie. Of course, a lot of hard work goes into creating a masterpiece on the big screen. But if a series of true events inspired the story, it becomes even more impactful.
However, not all true-story movies are created equal, and not all can capture our interest right away. And that's one reason why we have scoured the internet to find the most iconic movies based on real-life events. It's show-time!
The Notebook (2004)
The Notebook is a chilling romantic tale woven by none other than Nicholas Sparks, based on his best-selling novel of the same name. Moreover, the iconic on-screen chemistry between Rachel McAdams and Ryan Gosling captivated the audiences' hearts.
But what most people don't know is that Sparks' splendid tale of forbidden love is based on his wife's grandparents.
Good Will Hunting (1997)
Good Will Hunting is a masterpiece starring Matt Damon, Ben Affleck, and Robin Williams. The story explored the life of Will Hunting (Matt Damon), a mathematics genius who could decipher complex questions.
However, what's widely unknown is that the movie was inspired by Damon's real-life brother Kyle. While visiting a physics professor at M.I.T., he solved an equation written on the hallway chalkboard using his brilliant mind.
The Vow (2012)
The Vow won us over with its heart-touching storyline, with Rachel McAdams and Channing Tatum playing the ultimate lover duo. But, as it turns out, the movie was based on the real-life story of Krickitt and Kim Carpenter, who underwent extraordinary circumstances for a good 20 years.
Becoming Jane (2007)
Anne Hathaway's portrayal of the lovely Jane Austen is still imprinted in our memory. But here's the real catch: this melodramatic movie is said to be an on-screen depiction of Austen's real-life romance.
The Pursuit Of Happyness (2006)
The Pursuit of Happyness stars the real-life father-son duo Will Smith and Jaden Smith. It tells the story of a single father who struggles to make ends meet after his wife leaves him because of his financial status.
To our surprise, the movie is actually based on Chris Gardner's story, a renowned businessman who survived all the odds stacked against him.
Eat Pray Love (2010)
If you're familiar with Elizabeth Gilbert's awe-inspiring work, chances are you've already heard of Eat Pray Love. In this 2006 romantic drama movie, Julia Roberts plays Gilbert on the screen, portraying her adventures to India, Italy, and Bali.
Furthermore, the movie is an adaptation of Gilbert's 2006 biographical book, titled Eat, Pray, Love: One Woman's Search For Everything Across Italy, India, and Indonesia.
The Theory Of Everything (2014)
The Theory of Everything tells the story of the critically acclaimed astrophysicist Stephen Hawking, who died in 2018. It touches upon his life and successful career, including his diagnosis of motor neuron disease.
Interestingly enough, the movie is based on his ex-wife's 2007 memoir, "Traveling to Infinity, My Life With Stephen," by Jane Wilde Hawking.
The Social Network (2010)
Even if you've not watched this film, you might be familiar with its name. The Social Network tells the story of the widely popular social networking website, Facebook, and how Mark Zuckerberg created it.
Initially, Facebook was launched by Zuckerberg to connect with his class fellows at Harvard University. However, the small app gradually evolved into something so huge that we can't imagine our lives without a Facebook account.