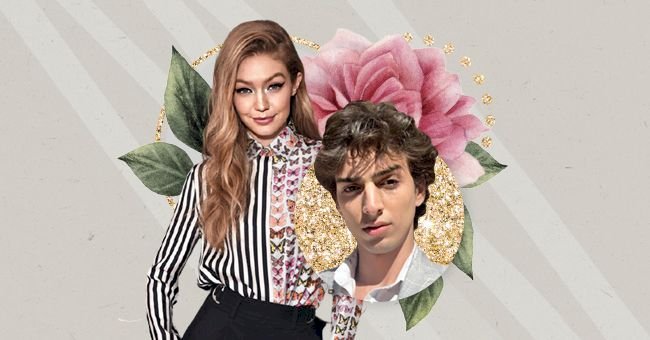 8 Palestinians Shaking Up The Fashion Industry
Palestine is a country fighting for its place in the world, and just like their country, these Palestinians are shaking up the fashion industry. It's time to embrace the rich Arab culture and welcome them into fashion and on the runway!
In the world of fashion, designers channel their heritage for inspiration in their designs. With a dwindling population, a country like Palestine is making its mark in the world through designers and models throughout the world!
Even though the ideal fashion on the runway differs from the streets of Gaza, there are elements they can bring to the runway. Here are eight Palestinians shaking up the fashion industry.
1. Nermin Demjati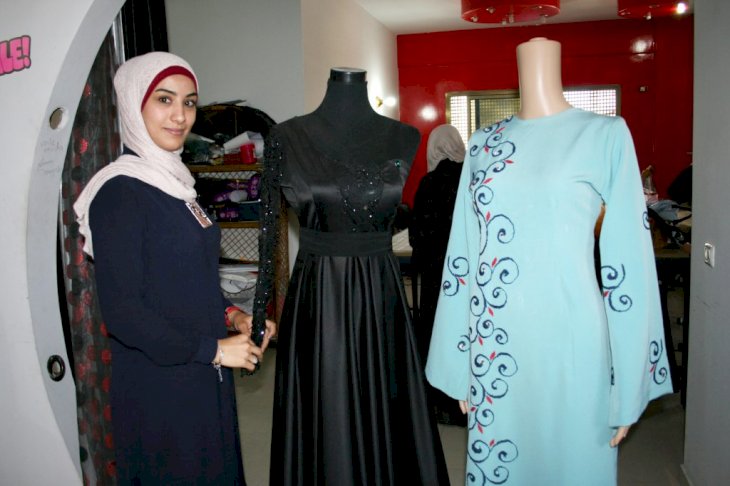 Fashion designer Nermin Demjati in her shop in the centre of Gaza, Palestine, 7 June 2016. The 29-year-old designs individual items for her clients using the brand name 'Voile Moda'. PHOTO: STEFANIE JAERKEL/dpa | usage worldwide (Photo by Stefanie Järkel/picture alliance via Getty Images)
Nermin Demjati is trying to bring the East and the Western elements together to create fashionable dresses. In Palestine, they go all out for big events, and Nermin's dresses are no different!
She managed to showcase her designs at Sheruk Abdel Latif's sister's wedding, and everyone loved it, so she sent them to Nermin's studio Voile Moda! She draws her inspiration from Arab designers along with Dior and even Queen Elizabeth II!
2. Yasmeen Mjalli
Yasmeen Mjalli is the founder of Nöl Collective, a fashion label designed by women to protest the patriarchy and harassment she experiences in the streets of Palestine. It is also a Palestinian-based brand that runs out of Ramallah.
The Nöl Collective is a family-run business, but Yasmeen hopes to one day broaden the business and open a factory to produce fashion made by women. The designs are unique, and the jewelry sold is all handmade, so their products are quality produced!
3. Hilweh Market
Hilweh Market is a Palestinian-based boutique that offers handmade Palestinian crafts. From scarves to plates, you can find designs of everything that preserves the Palestinian culture and celebrates their heritage!
4. Gigi Hadid
The model sisters Gigi and Bella Hadid are both proud Palestinian supporters. Their father is a real-estate developer that came from Palestine. The sisters are taking over the modeling industry starting from Teen Vogue and now are walking the runway of designers like Tom Ford and Marc Jacobs!
5. Faissal El-Malak
Faissal El-Malak is a Palestinian designer based in Dubai. His designs are beautifully embroidered and inspired by the memories of his childhood!
"These textiles and objects were something tangible that I could refer to, even though I was living far away from home," says Faissal El-Malak
6. Suzy Tamimi
"The aim of my designs is to preserve Palestinian indigenous culture while bridging the gap between Eastern and Western worlds," says Suzy Tamimi
Suzy Tamimi is a Palestinian designer from New York that uses traditional embroidery in modern designs. She employs Palestinian refugees to create the embroidered patterns she uses in her designs.
7. Qaher Harhash
Qaher Harhash's lifelong dream has been to become a model, and it didn't come easy! He faced a lot of discrimination in the Israeli media because of his Palestinian nationality.
He found his way to Berlin, where he became successful at booking modeling jobs. He takes the city as his second home and enjoys his job as an Arab representative in the media.
These Palestinians are paving their way in the fashion world, from designing down to modeling. They're making a name for themselves and preserving their heritage through their work!