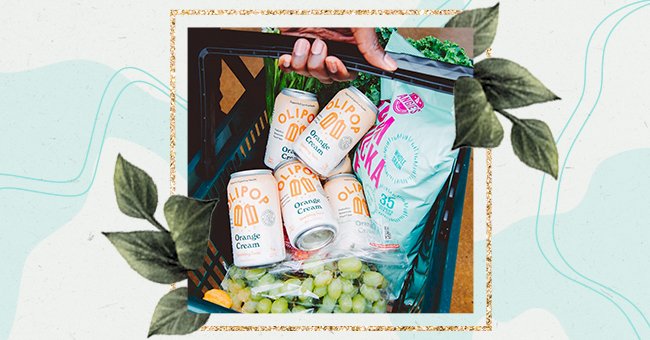 8 Refreshing Canned Drinks To Buy This Summer
With the weather getting warmer and sunny days making a comeback, it's time to ditch the same old drinks for something refreshing. Give yourself that much-needed energy boost, and enjoy some chilled and healthy beverages this summer season.
Tea and coffee may have established their bonafide status as evergreen drinks, but sometimes, all we want to do is try something new. That's why many people turn to exciting and super-refreshing options in the hot weather, including fruit juices, lemonade, and what-not.
Amazon has an exciting lineup of trendy and energizing canned beverages to help you freshen up after a tiring day. Here are the top eight canned drinks to try for an energy boost this summer.
Celsius
Celsius is an energizing pre-workout drink that will instantly fuel your body to help you ace your fitness routine. It comes with no added sugar or preservatives, so you can enjoy it without worrying about your health.
Olipop
Olipop is a refreshing prebiotic drink, which comes in six exciting flavors to offer you the best of both worlds - taste, and health. This low-calorie prebiotic beverage is a super healthy choice, and it will help support your gut health and digestive system.
Poppi
If you're looking for a refreshing drink you can take on the go, Poppi is a must-try. This delicious prebiotic soda comes in two exciting variety packs, featuring four fruity flavors each, so you're never out of flavorful options.
Yerbae
Yerbae is a natural energy drink packed with antioxidants and caffeine to help you wind down after an exhausting day. This healthy and nutritious fruit beverage will soothe your brain and increase your focus, so you're ready to take on the day like a boss.
Kite Align
Kite Align is an organic sparkling adaptogenic tea to help align and nourish your body in the hot summer months. It contains adaptogens, which are known to improve sleep, boost immunity, stimulate hormones, and enhance cognitive abilities.
Moment
Live in the moment with natural, caffeine, and zero sugar drink, Moment. It is spiked with botanical water and L-Theanine to help calm your mind and body and help you de-stress after a hectic day.
Som Sleep
Som Sleep is a vegan, gluten-free sleep support formula that will help you relax and wind down so you're ready for bedtime. It contains magnesium, vitamin B6, and L-theanine to relieve stress and help you enjoy a great night's sleep.
Minna Lightly Brewed Sparkling Tea
Relish in the feel-good vibes this summer with Minna Lightly Brewed Sparkling Tea. It contains a blend of pineapple, passion fruit, mango, and hibiscus, so you can chill and refresh whenever the hot weather takes its toll on you.