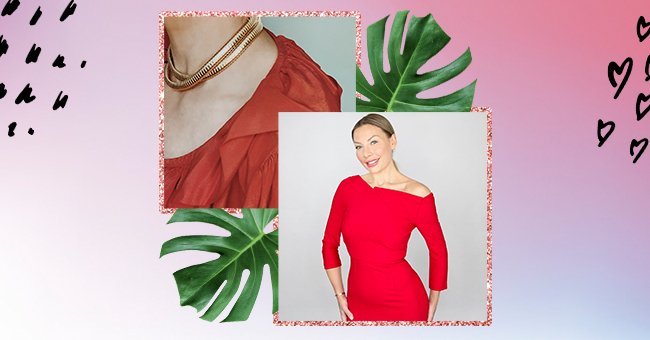 8 Simple Ways To Make Your Clothes Look Expensive
Does your wardrobe reflect the true you? A lot of us have spent our time indoors thinking about the one thing we wear daily. Suddenly, our oversized jersey printed tops and joggers just don't feel right anymore.
To make it worse, you're experiencing a rut. The trends do not appeal to you, but you have no clue on how to move on. Maybe you're looking to change your wardrobe to something more polished and flattering that will give you that much-needed confidence boost.
Stand out from the crowd by knowing what suits you best. It's all about paying attention to the little details. It's high time you regained your confidence by making your wardrobe look more expensive with these eight simple tips.
Dress For Your Body Shape
It's time to face your fears - whip out the tape measure. While the thought of measuring yourself may sound scary, worry not. The aim is to discover you're body type. Through this, you can easily find outfits that are flattering on your shapes and curves.
From pear, apple, oval, rectangle to the hourglass, we are all different. Therefore, it's essential to wear certain fabrics and cuts to flatter different body shapes. For instance, the hourglass should avoid wearing shapeless garments that don't emphasize the waist.
Know Your Fabrics
To do this, you first need to know your body shape, so no shortcut, ladies. Fabrics make a world of difference and can either complement you or let you down. You, therefore, need to keep this in mind when purchasing new clothes.
For instance, silk is an expensive-looking fabric but is also tricky to wear as it emphasizes cellulite. Hourglasses have a natural curve and should get jersey material that stretches on the body. The rectangle should opt for stiff fabrics with structured material for more shape.
Buy A Steamer
No matter the garment, wrinkles can make your clothes look cheap. We know temptation calls when you are running late and feel the urge to wear something that's been squashed in your closet for too long. Don't do it.
Invest in a steamer to straighten out your clothes. No, we don't mean steaming clothes while taking hot showers works. It isn't the same thing. Get a steamer. They are so effective that they can straighten out the toughest wrinkles in your iron box could not.
Get It Tailored
Ever get a garment that fits right but doesn't look right? It seems to happen often when purchasing at a department store. Maybe the jeans have a weird gap between the waist or the sleeves of a shirt go past the wrist.
Whatever the case, don't put that garment down. Head over to your local tailor to adjust it to your needs. An extra nip and tuck here would instantly make your clothes look more expensive since they would fit you well, leaving you looking runway-ready.
Dress For Your Height
If you are shorter, you may have noticed that oversized bags tend to look like they are wearing you, not the other way around. This is all due to proportions, and balancing them out is vital. Thus trust us when we say, dressing for your height makes a world of difference.
Shorter people should opt for smaller handbags and evening clutches. So before you throw your oversized bags away, give them to your taller friends instead. They will thank you as larger bags will complement their height better.
Beauty Matters
As much as you have on a fantastic outfit with all the components ticked off the list, equal attention needs to be paid from the neck upwards. The state of your hair and makeup will determine how polished your look is.
Take the time to invest in yourself, and it will shine right through. Adapt a beauty routine that takes care of your skin. Also, ensure your hair is neat and your makeup matches your skin tone. These little details are often looked over but usually are the ultimate finishing touches.
Have A Smooth Silhouette Underneath
No visible panty lines, please. There is nothing worse than looking your best, strutting your stuff, but your undergarments are living their best through your pants. Avoid these little embarrassing moments because they will make your outfit look flimsy.
Invest in yourself. Get some well-fitted bras, seamless underwear without panty lines, and even shapewear that will give you a smooth silhouette. This little detail will not only provide you with confidence but also make you look more elegant.
Keep You Handbags Shiny
How have you currently stored your bag? Is it squashed in a pile or displayed somewhere with little support looking shapeless? Handbags are the staple of every outfit and can easily upgrade or devalue your outfit.
Give your bags proper shine to prevent them from looking dull. Use glass cleaner on patent leather bags and unscented lotion on leather bags to shine them. Doing this will give you instant effects on your entire outfit. Moreso, insert a handbag pillow to keep their shape.