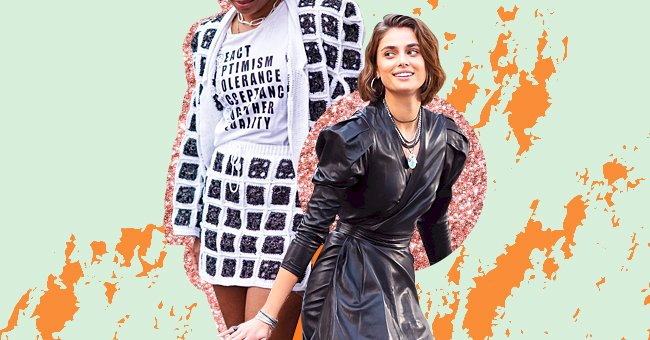 Style Predictions: Wardrobe Must-Haves For 2021
We're taking a look at some key style trends for the new year. Your wardrobe would love to have these additions to make it feel complete and completely on-trend.
The chances are that the effects of Covid-19 will be long felt, and life as we once knew it would never be the same again. The same goes for the fashion industry and how we consume style and trends. For one, designers are releasing fewer collections, and consumers have become far more conscious of what they purchase.
As far as our style choices go, we're seeing a focus on comfort with many working from home with the possibility of not returning to standard office days. But there are still many chic items that you'll see out and about and all over the socials.
Puffer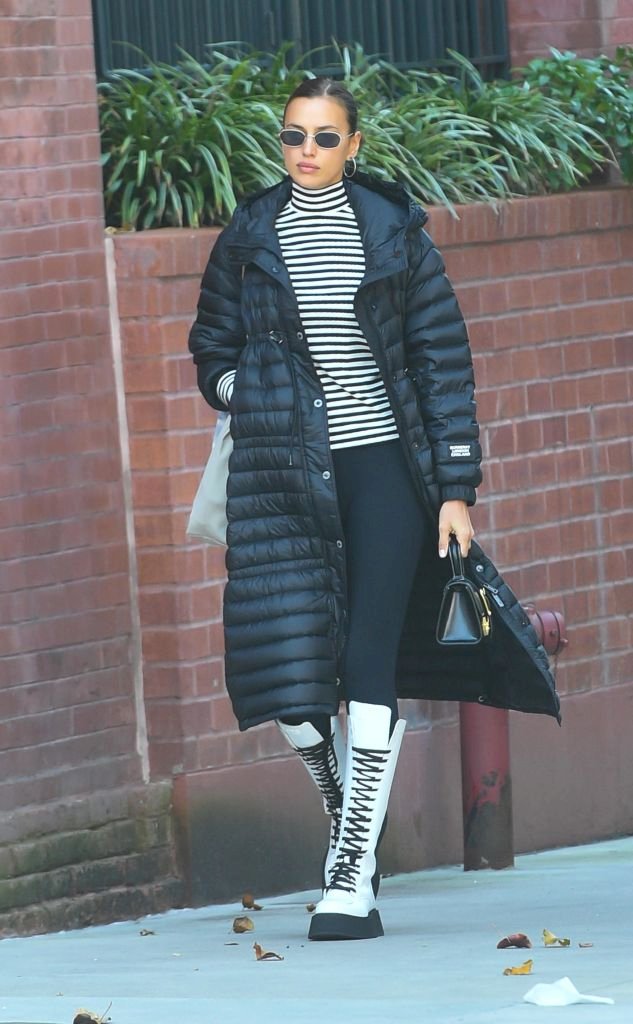 (Photo by Raymond Hall/GC Images)
The puffer jacket is looking to stay relevant for yet another year. To up the chic with your puffer jacket next time around, take some stylish cues from the runways of Dior and Prada. Cinch the waist or opt for the non-traditional zipper placements.
The Quilting Trend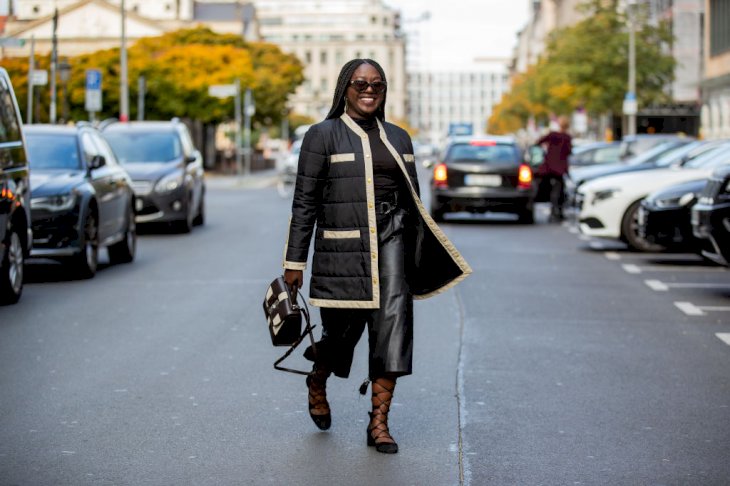 (Photo by Christian Vierig/Getty Images)
'All quilt everything' is the trend—pants, jackets, shorts, skirts, shirting, everything. The grandma coat is currently quite the viral trend, and we can expect it to blow up next year.
Velvet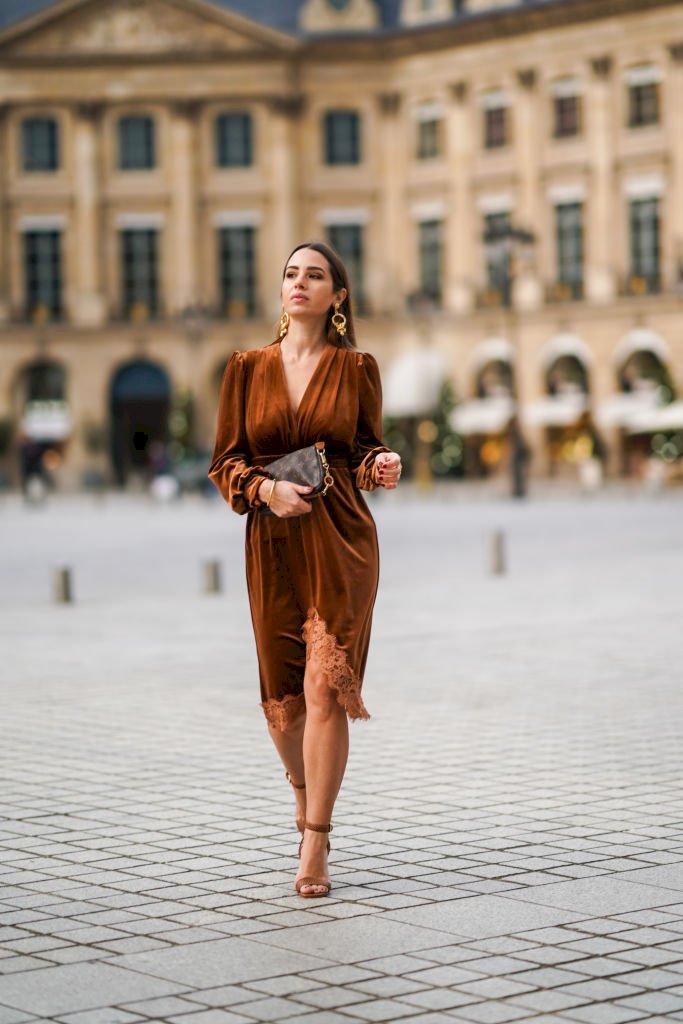 (Photo by Edward Berthelot/Getty Images)
Oh, sweet, sweet velvet. Winter's beloved. Shirt, dress, or skirt, it's just one of those versatile fabrics that look good in just about everything.
Mini-Bags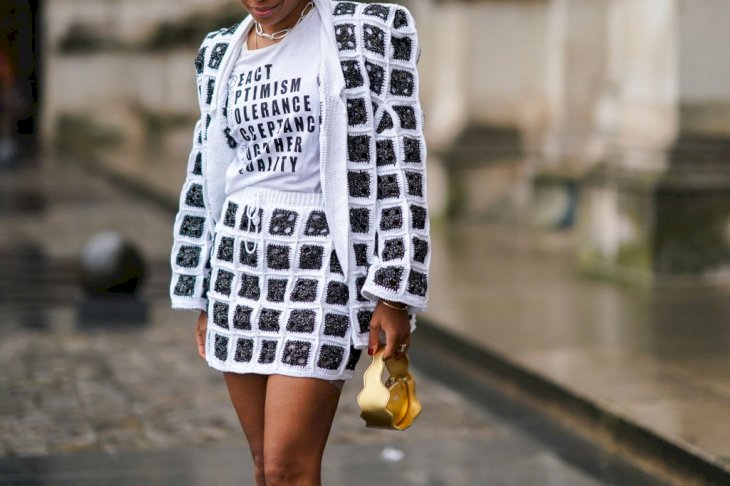 (Photo by Edward Berthelot/Getty Images)
The questionably practical statement little piece, but you know what they say about the devil and details. The mini-bag is suited for many occasions where you really don't need to bring everything, and as small as it may be, it can elevate your entire outfit—the definition of hitting above your weight class.
Leather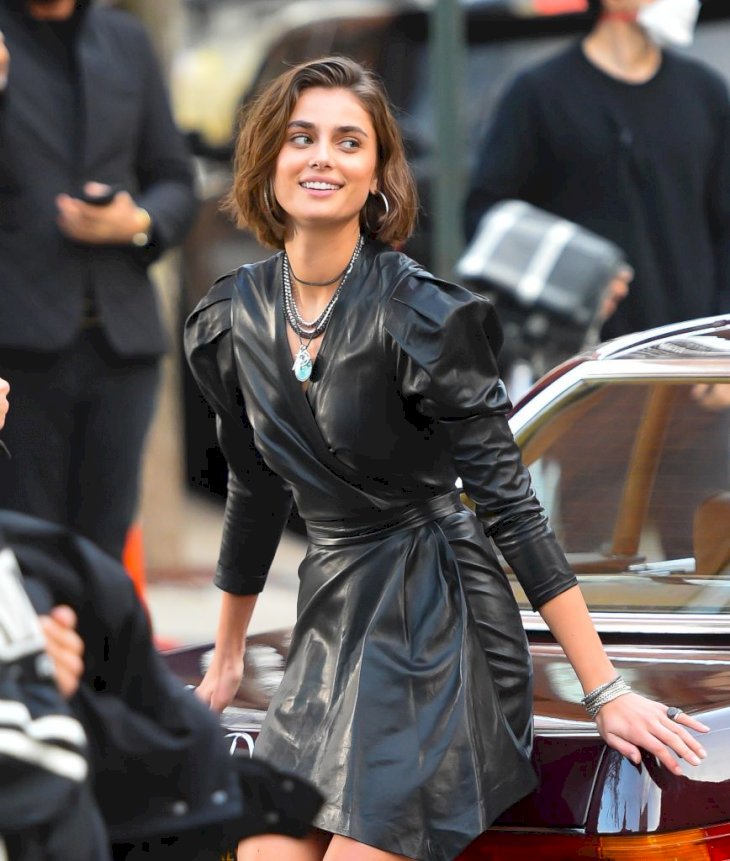 (Photo by Raymond Hall/GC Images)
Once a piece associated with the societal misfits and rebels, the designers from high fashion brands like Versace have shown us that a leather item is indeed a must-have for your wardrobe.
Gold Jewellery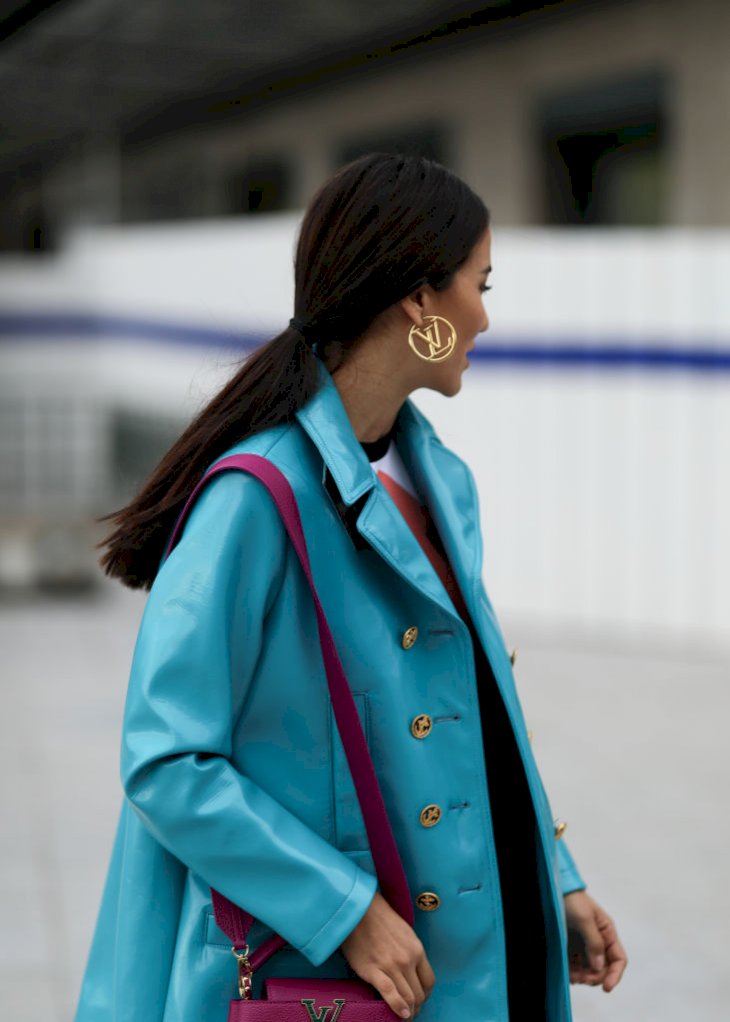 (Photo by Jeremy Moeller/Getty Images)
Celebrity stylist Kyanna Renee tells Who What Wear that accessories turn outfits into looks. A gold accessory turns your simple jeans, and a t-shirt look into even more. Undoubtedly a must-have coming into the new year.
Mid Heels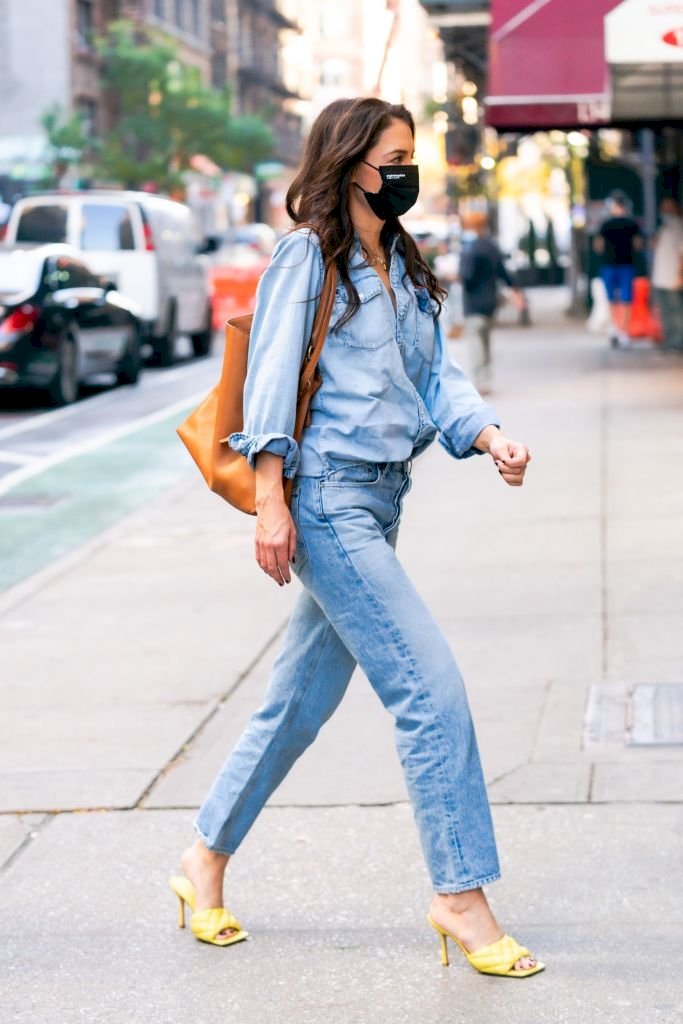 (Photo by Gotham/GC Images)
Keeping with the theme of comfort, mid-heels are cute without compromising comfort. I remember when they came in, and a friend of mine asked me, "is there a need to be that low off the ground? You might as wear flats." To which I say, is there a need to be any higher?
Satin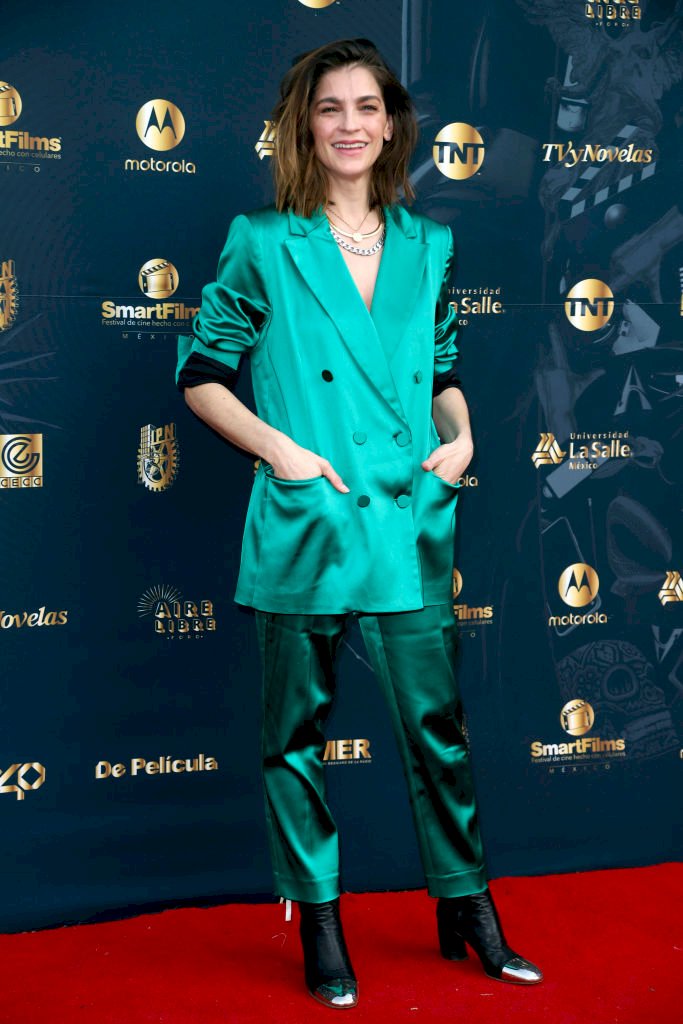 (Photo by Clasos/Getty Images)
Satin is another one of those fabrics that's looking to stick around for another season or more. It's easy to wear and layer with a turtle neck or over a shirt. And while we're all looking for comfort, a flowy satin blouse, skirt, or sexy slip dress will effortlessly slide into your wardrobe.
Loose Fit Denims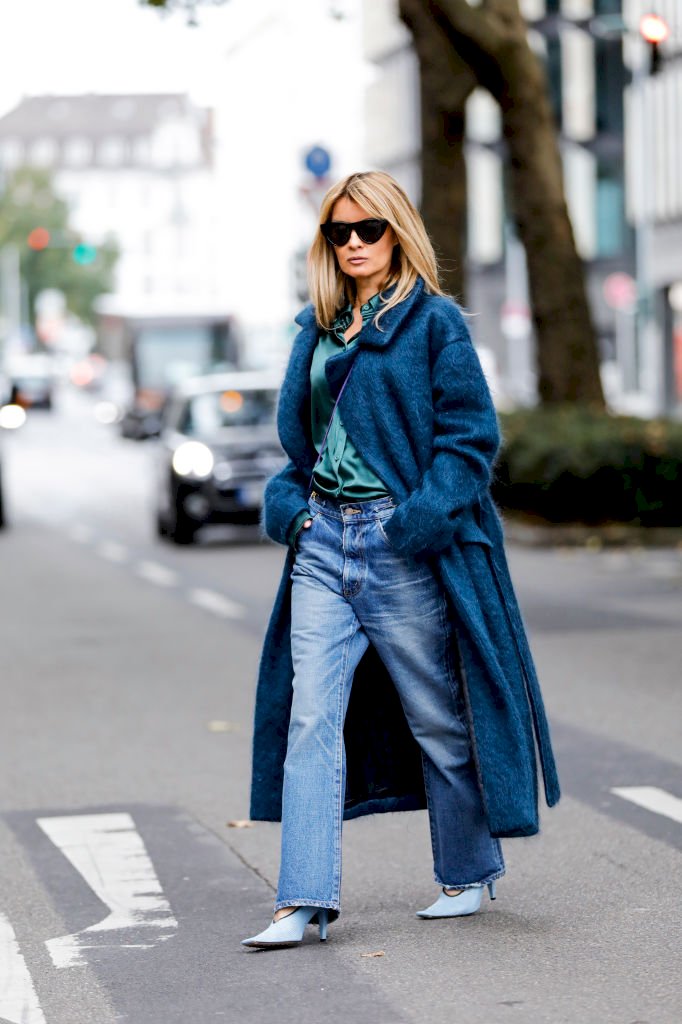 (Photo by Streetstyleshooters/Getty Images)
We can expect to see even more flare that we associate with the '90s, '80s, and '70s as far as jeans go. Bell bottoms, mom jeans, dad jeans, boyfriend jeans, bootlegs, their all back, baby!
Sneakers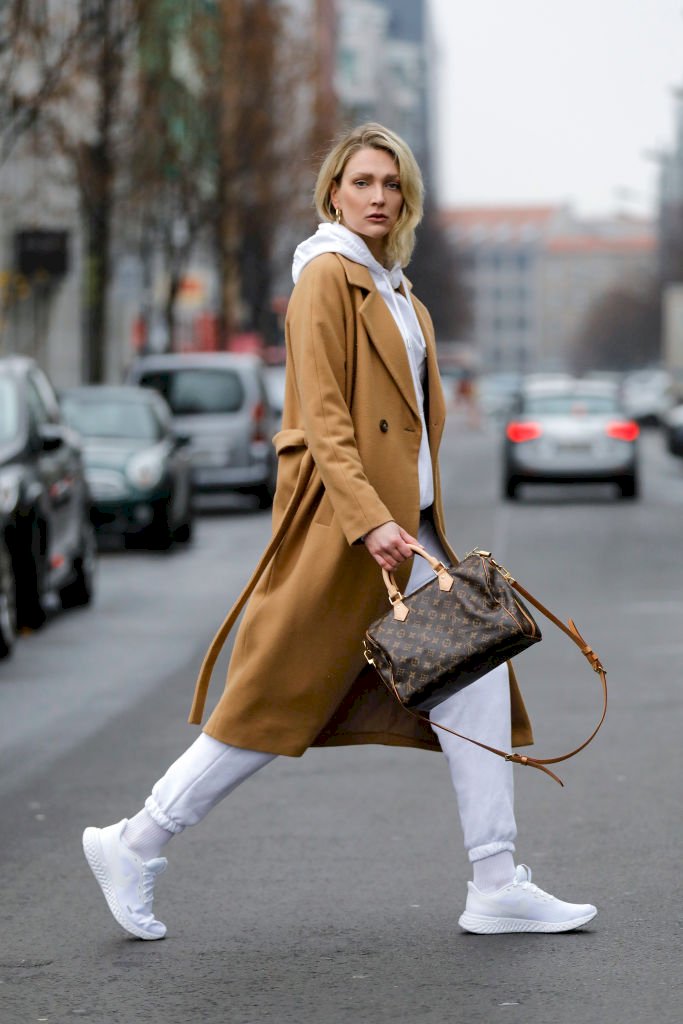 (Photo by Streetstyleshooters/Getty Images)
"For every 10 women I see on the streets of L.A., at least seven of them have been in comfortable sneakers and not heels. Sneakers are perfect for the Athletic wear revolution but even the 'I wouldn't be caught dead without my heels' fashionistas seem to be embracing the look."

Celebrity stylist K.J. Moody tells Who What Wear.