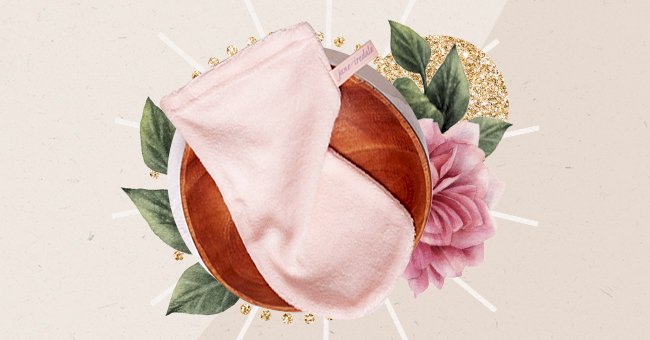 8 Sustainable Makeup Remover Pads Worth Using
Coming up with makeup looks is great, but the process of removing makeup? Not the best. Don't even get us started on the number of disposable wipes we have to go through. They are convenient at the moment but not great for the environment in the long term.
The cosmetic industry is one of the biggest contributors to environmental waste. However, over the past couple of years, there has been a marked improvement in creating eco-friendly products. Thankfully, sustainable makeup remover pads have joined the wagon.
These makeup removers work just as well as disposable ones with the bonus of lasting you a lifetime which is a win for your savings and the environment. If you're considering making the switch, check out these eight sustainable pads to incorporate into your beauty routine.
Face Halo Reusable Makeup Remover Pads
Put your cleanser aside if you purchase this. All you need is to splash the wipes with water to clean your makeup off. From heavy makeup to tough lipstick, the pad manages to remove it all. Also, it can be washed up to two hundred times, lasting you a lifetime.
Eve Lom Muslin Cloths
Good things come in threes, like this pack. These muslin cloths have a great texture that is not too rough but not too soft either. The sturdy material will gently remove your makeup while exfoliating your skin. Also, don't be afraid to pop them in the washer as they won't rip easily.
Jane Iredale Magic Mitt Makeup Remover Cloth
If you're looking for something to slip over your hand, this mitt will do the trick. It easily removes makeup, and the peach color is convenient at hiding makeup stains. Also, it is made from soft microfibre material, which is excellent for the skin.
Croon Cloths Essentials Kit
This brand is all about sustainability. The clothes come in various vibrant colors that are great for makeup removal, cleansing, and exfoliating. The pads last up to two hundred washes and can be sent back to the manufacturer to upcycle at the end of their lifespan.
The Organic Pharmacy Organic Muslin Cloth
These cloths are not only super affordable but have great results too. It gently exfoliates your face leaving you with a fantastic glow after removing your makeup. Pair it with a cleansing balm to create a powerful combo your skin will thank you for.
Erase Your Face Make-Up Removing Cloths
You'll never rebuy a flannel with this cloth. It's activated by water and is excellent for removing all makeup, including heavy-duty makeup looks too. For sensitive skin ladies, the material is super soft, allowing you to clean your face with no irritation whatsoever.
Pure Luxury Organic Bamboo Reusable Cosmetic Rounds
We don't only love these clothes for the pink vegan leather case it comes with, but the results too. The rounds are made from bamboo, which is one of the most sustainable products in the world. A bonus, bamboo is not only antimicrobial but also hypoallergenic too.
The Mitty Mini 5-Pack Ultra-Gentle Reusable Makeup Remover Pads
The teardrop design of these pads makes them fantastic for reaching those difficult areas. Also, they are ergonomic since they have space for two to three fingers to fit inside. We also love the black color that easily hides stains after long-term use.