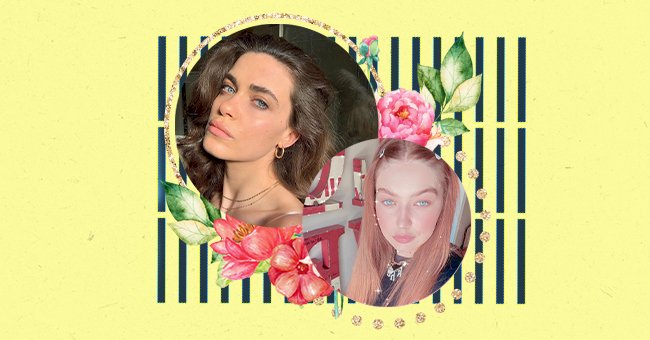 A Comprehensive Guide To Creating The 'No-Makeup' Makeup Look
Dewy skin, fresh skin, youthful brows, and a natural flush. What's not to love about the 'no-makeup' makeup trend that has been sweeping runways and Vogue covers? (Hello, Hailey Beiber). This natural-leaning look relies on using your flaws to enhance your features instead of hiding them under thick makeup.
As evidenced by emerging brands like Glossier, Milk, Perricone MD, and more, natural makeup is where brands are putting their effort. Moreover, unlike the early to recent naughts, fresh faces are the trend to recreate. YouTubers like Sona Gasparian and Emily Jean have already accumulated millions of views for posts on the same.
However, it is not as simple as a lip balm and concealer. Natural makeup takes skill and more products than your average full face. Thus, if you are looking to make this look your new aesthetic, read on to find out how you too can be as fresh-faced as a model-off-duty.
Trash The Foundation
This may seem like a shock, but it is not surprising. Natural makeup is all about that gorgeous skin. So, you may want to lean into sticking to your skincare routine. This way, you will have a naturally glowy base to work with.
Smooth and brighten your complexion with an exfoliator. On the other hand, utilize a hydrating moisturizer, and of course, do not forget your sunscreen, especially one that works well under makeup. The result is healthy skin ready for makeup.
Go Light On Coverage
So you know how we said no foundation? Well, makeup artists recommend using concealer to cover specific areas on your skin. However, if you must use foundation, go with a liquid foundation or tinted moisturizer.
The trick here is not to slap it on. That is counterintuitive to the whole natural aesthetic. Therefore, you want to go in with dabs and target your problem areas with a small brush. Pro tip? Go in with a concealing corrector, as it will effortlessly blitz tricky spots.
Stick With Creams
Creams tend to wear more naturally as the day endures. More, they are easy to use. Thus if you are thinking of bronzer or concealers, you want to stick with the creamier side of life. Consequently, powders are very much a no-no in this case. Use very little as possible.
On your eyes, take a cream eye shadow that is close to your skin tone, although it can have shimmers that suit your style. Next, blend the cream shadow from your lash line, fading it all the way to your brow.
Tease Those Lashes and Brows
Do you know how those models always have that brushed-up brow shape? Well, it's very much a hallmark of the current no-makeup look. The messier the brow, the better the look. Use a brow shaper to shape your brow into place. Remember that the heavier the look, the more awkward it looks with light makeup.
Next, take a non-volumizing mascara through your lash. You can add them to the topmost layer of your brows after using an eyelash curler. Alternatively, you can rake a metal comb through your lashes for a feathered-out look. For the best result use a small wand mascara.
Blush Up Your Cheeks
We are looking for a natural flush. So, if you have naturally red cheeks, you don't want to cover them and then put blush on top. For those looking to fake that flush, makeup artists recommend choosing cream blushes.
Take the blush to the apples of your cheeks. To do this, imagine the areas where you get a natural flush after exercise. Take it up to your temples and add a bit on your nose. Apply it with your fingers or a synthetic brush. You can use a light dusting of powder on top for longer wear. Make sure to apply it with a brush with soft bristles.
Amp Up The Dew
Liven up your face with a highlighter, especially, a pearly or sweat-like highlighter. It must be in a creamy formula so it can melt in well with the other creamy products on your face.
A powdery highlighter is more likely to sit on top of your skin and, natural is what we are going for. A powder will leave a trail of glitter. Use a creamy highlighter to the tops of your cheekbones to get that dew.
Stain That Pout
The type of lip product does not matter as much as the application process. Here, the effect is to achieve a natural color similar to your lip or give it a stain of color. Thus, if you have dense lipstick, tap it in moderately for a wash of color.
However, you can also use a tinted lip balm. It's easier and will add hydration to your lips. Also, you can use a stain, apply some and blot off the excess with a tissue. Lastly, spritz a finishing mist all over your face for that extra dew and long-lasting finish.