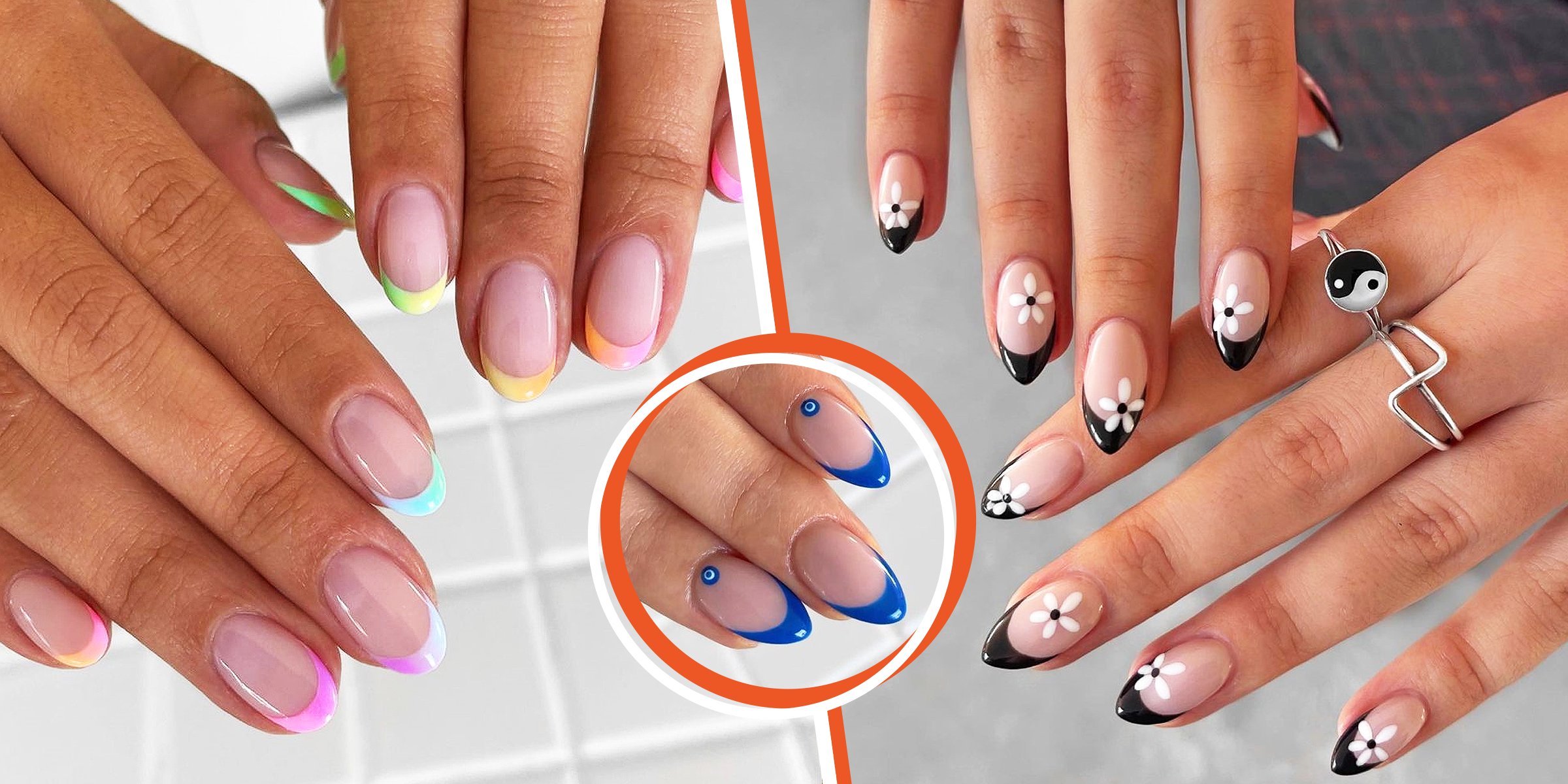 French Manicure | French Manicure | French Manicure| French Manicure | Source: instagram.com/peachinails
9 French Manicure Ideas to Keep the Classic Style Fresh

Jeff Pink's 1975 invention, the French manicure, was introduced as a natural-nail alternative to Hollywood's must-have red nails. Over the years, it evolved. Here are nine famous French nail ideas reverberating this classic style that never went out of style.
Since its invention, French manicures have always been a classic look rocked by different women— fashionable, socialite, and even conservative ones.
People experimented more with the look as time passed, adding their personal touch to the French manicures. But despite the various styles, shapes, and colors, French nails still possess their uniqueness, making them a classic and evergreen invention.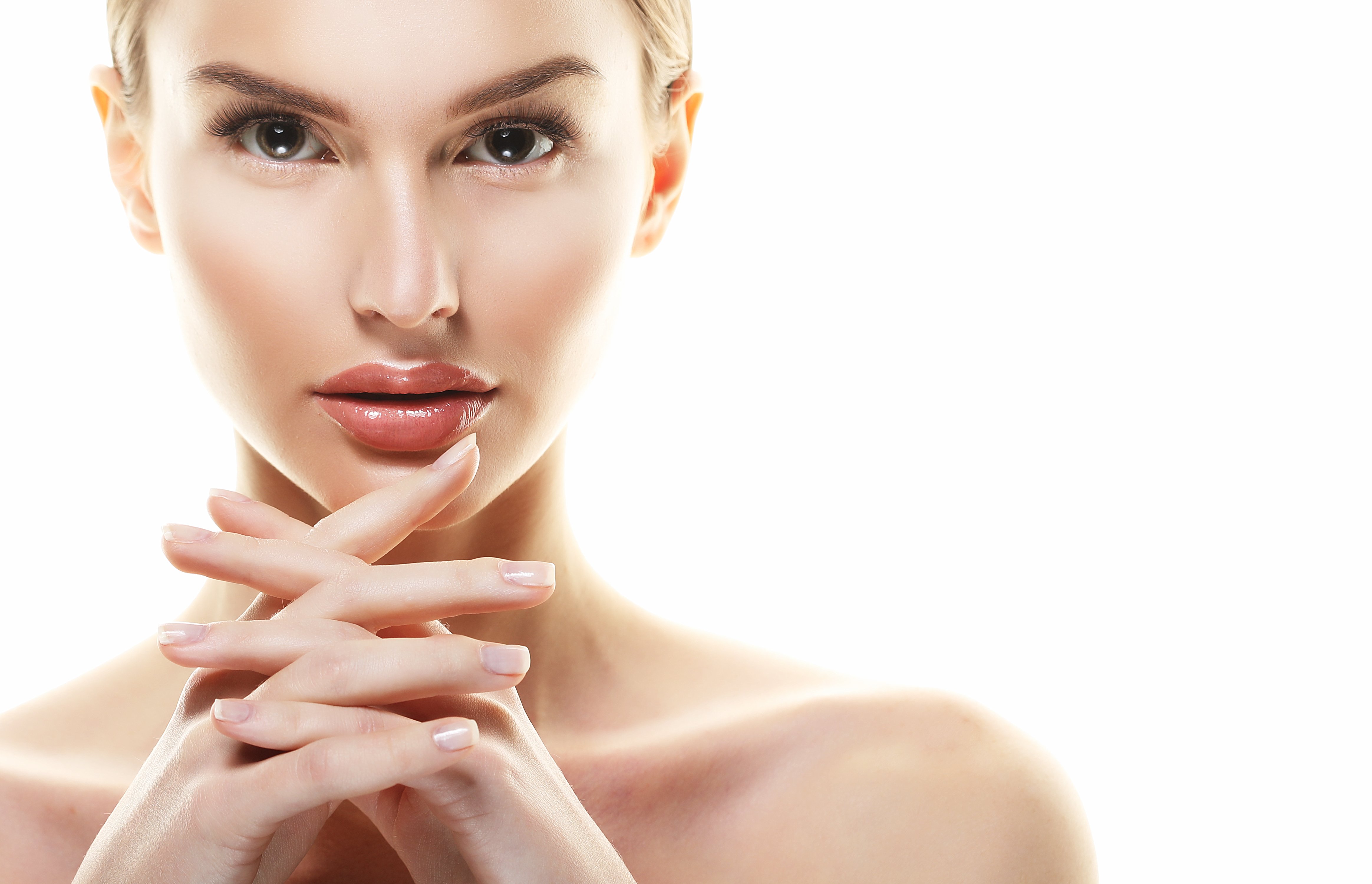 A woman and her manicured nails. | Source: Shutterstock
According to Jin Soon Choi, celebrity manicurist and creator of the JINsoon brand, the French manicure is the most famous and easily recognized. Choi added: "We have seen so many forms of the French manicure over the years as trends change." He continued:
"For example, we used to commonly see the white tips on squared nails but now [many] opt for a softer look with the almond shape and play with different colors and finishes for a fresh and fun modern take."
Having noted that, we bring you some great inspirations to help you create that classic look that would turn heads in a crowded room!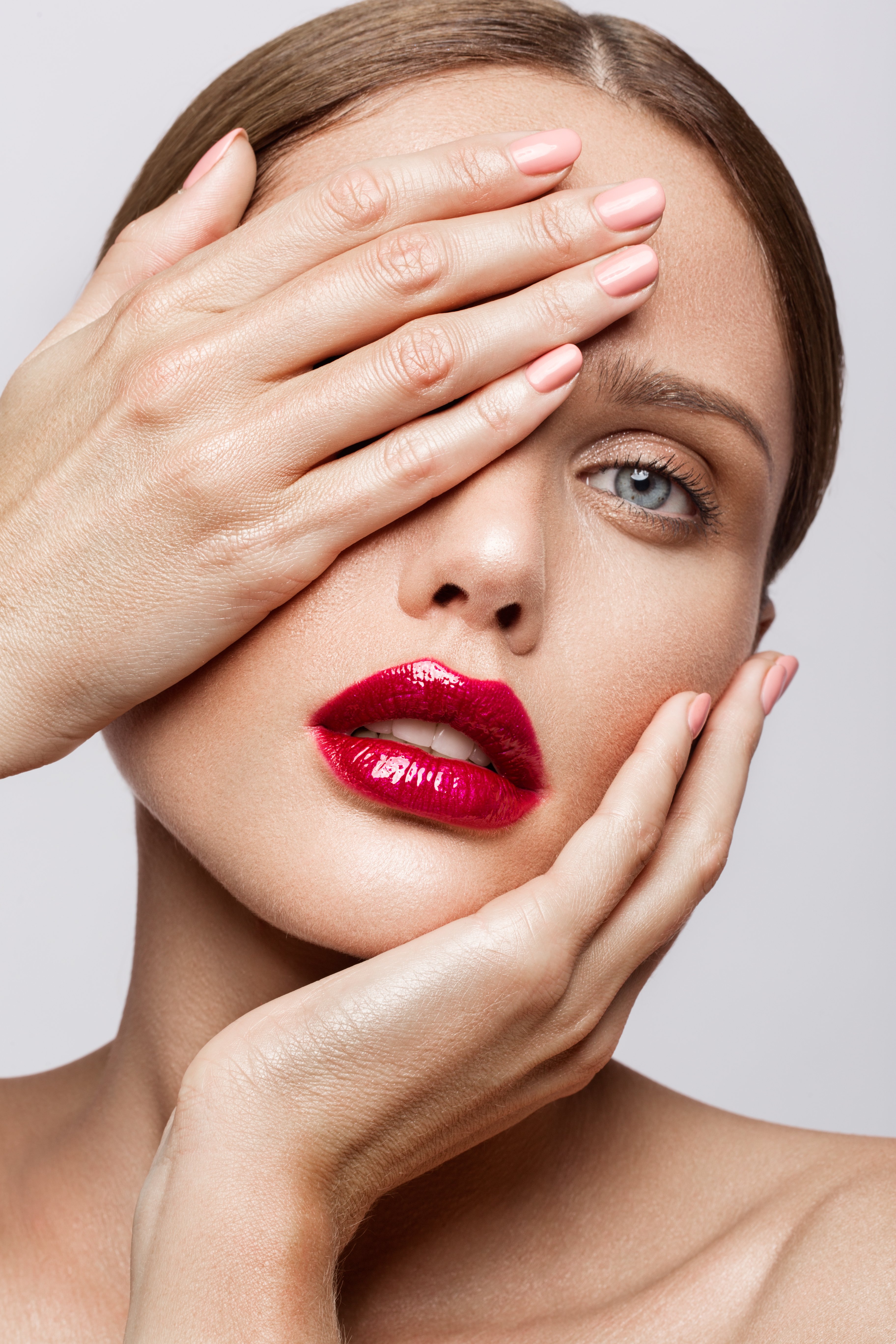 A woman and her well-manicured nails. | Source: Shutterstock
Two-Tone French
This French manicure involves applying a dark-colored stripe on the nude base. However, the dark color is in two parts—first, a mini-arc on one side of the nail, highlighting a lighter coat; next, a straight line in the middle divides the lighter shade from the darker. This could be any color!
Ombré French
This is one of the well-known French nails. The Ombré trend is associated with gradients—alternating the colors on each nail at the tip, from lighter to darker.
For an excellent outcome, use a makeup brush with flat edges, acetone to carve a French tip, and a disposable wedge-shaped makeup sponge to blend the colors.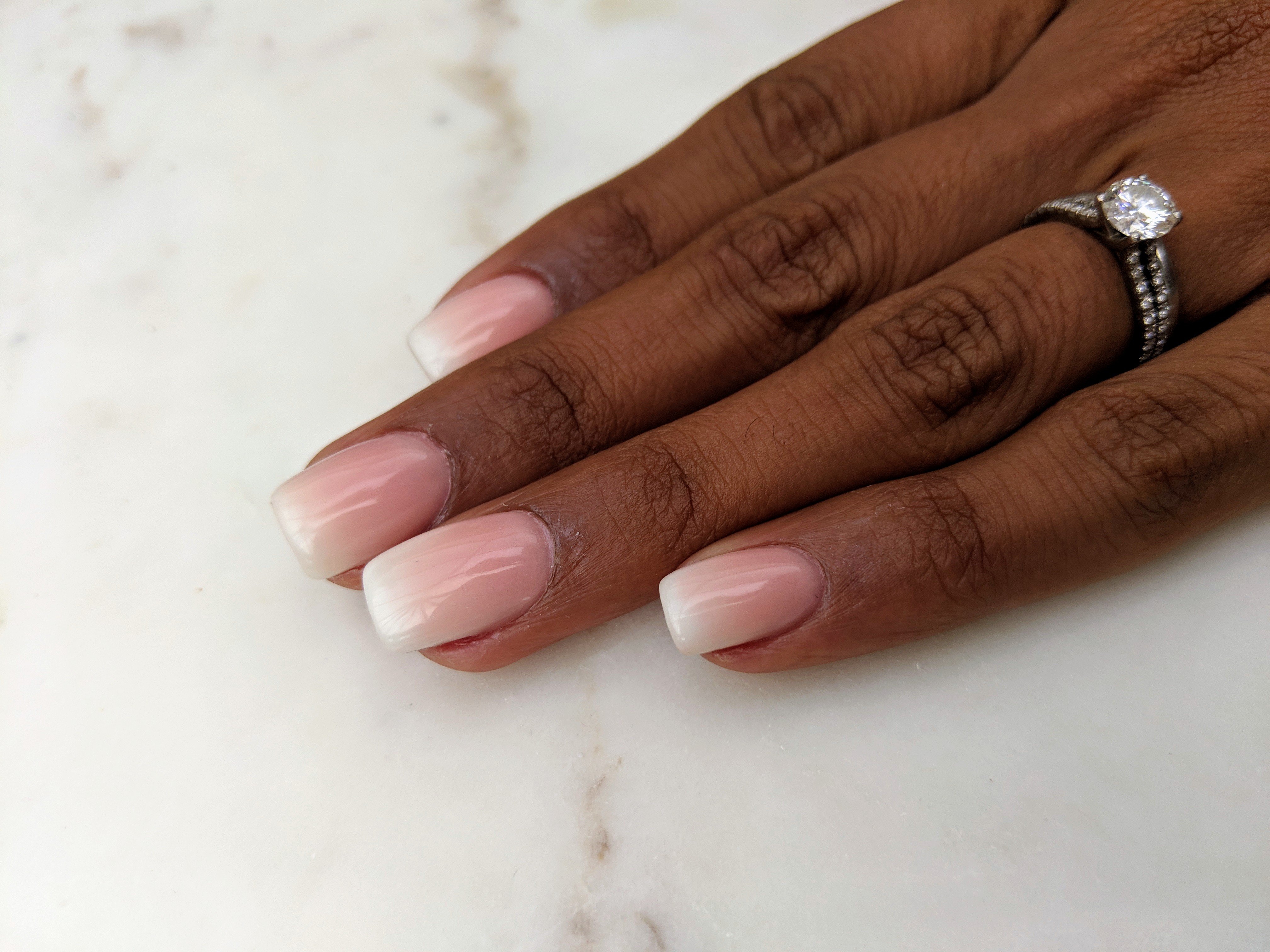 Ombré French. | Source: Shutterstock
Double Lined
Double-lined embodies a simple yet chic appearance. It is similar to the original French manicure but with a touch of white line a little above the cuticle area. The same curve below is replicated at the top, but bolder, to give it a fine finish.
Glitter French
Many people can have these French nails done in their homes, as it does not involve drawing a straight line or being too careful. However, that does not mean you sprinkle the glitters in a hurry.
The beauty lies in ensuring that your selected nail polish at the base is dried before dabbing the glitter at the tip. Usually, the shimmering effect is more prominent on the top and thins out as it reaches the base.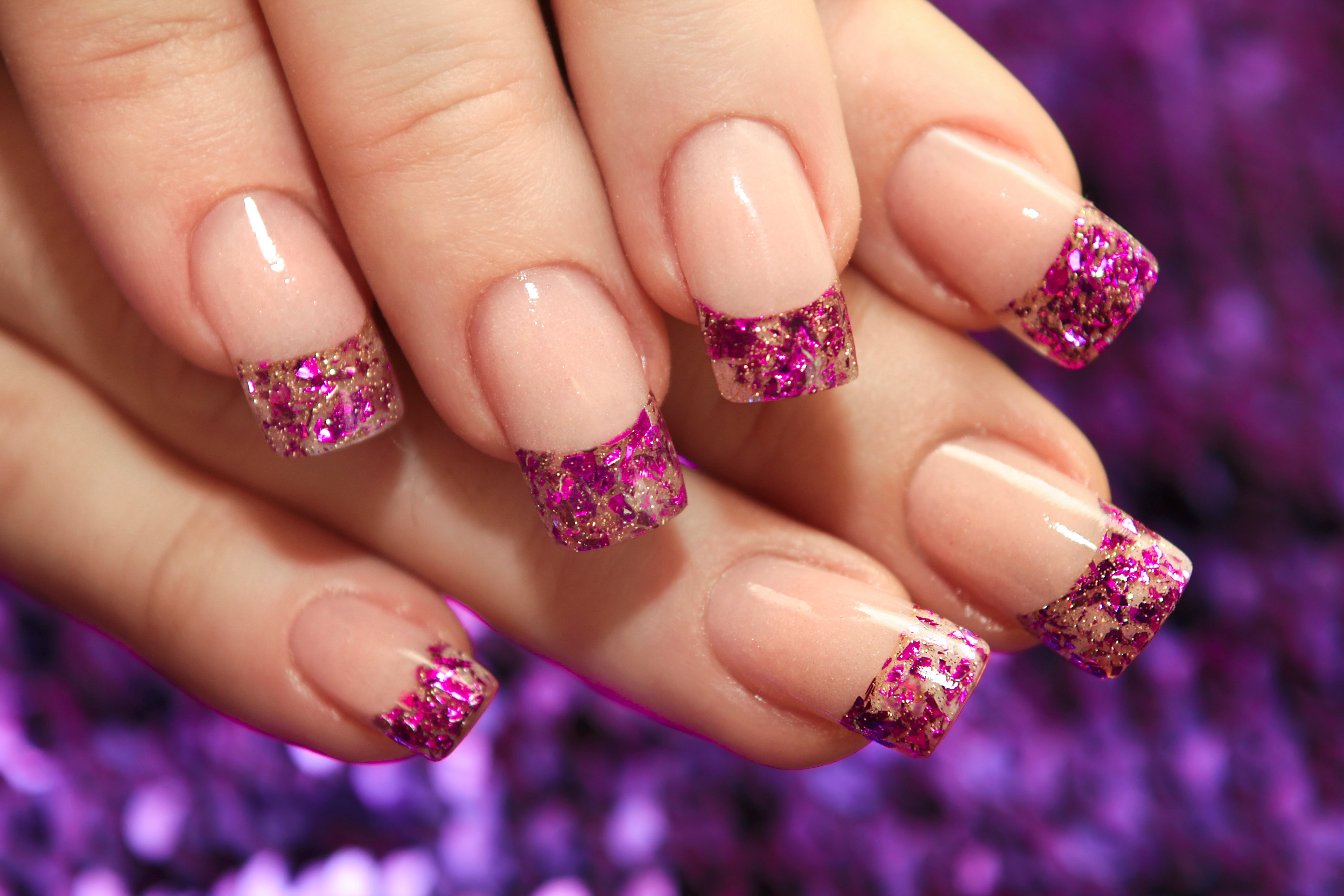 Glitter French. | Source: Shutterstock
Squiggly French
The Squiggly only appears at the tip of the nail. Remember to have one colored base before applying a marble-like coat at the tip.
Upside Down French
This is like turning the nailbed upside down. Instead of having the tip at the top of the nail, the cuticle area is painted as the tip, while the base spreads to the end of the nail. Quite confusing? Yes, but easy to do!
French Fade
French Fade is an element of the Ombré trend. This French manicure — with its nude base fading into white as it reaches the tip, is best applied on a makeup sponge. The polish on the sponge is pressed slowly and smoothly onto the nail and finished with a top coat.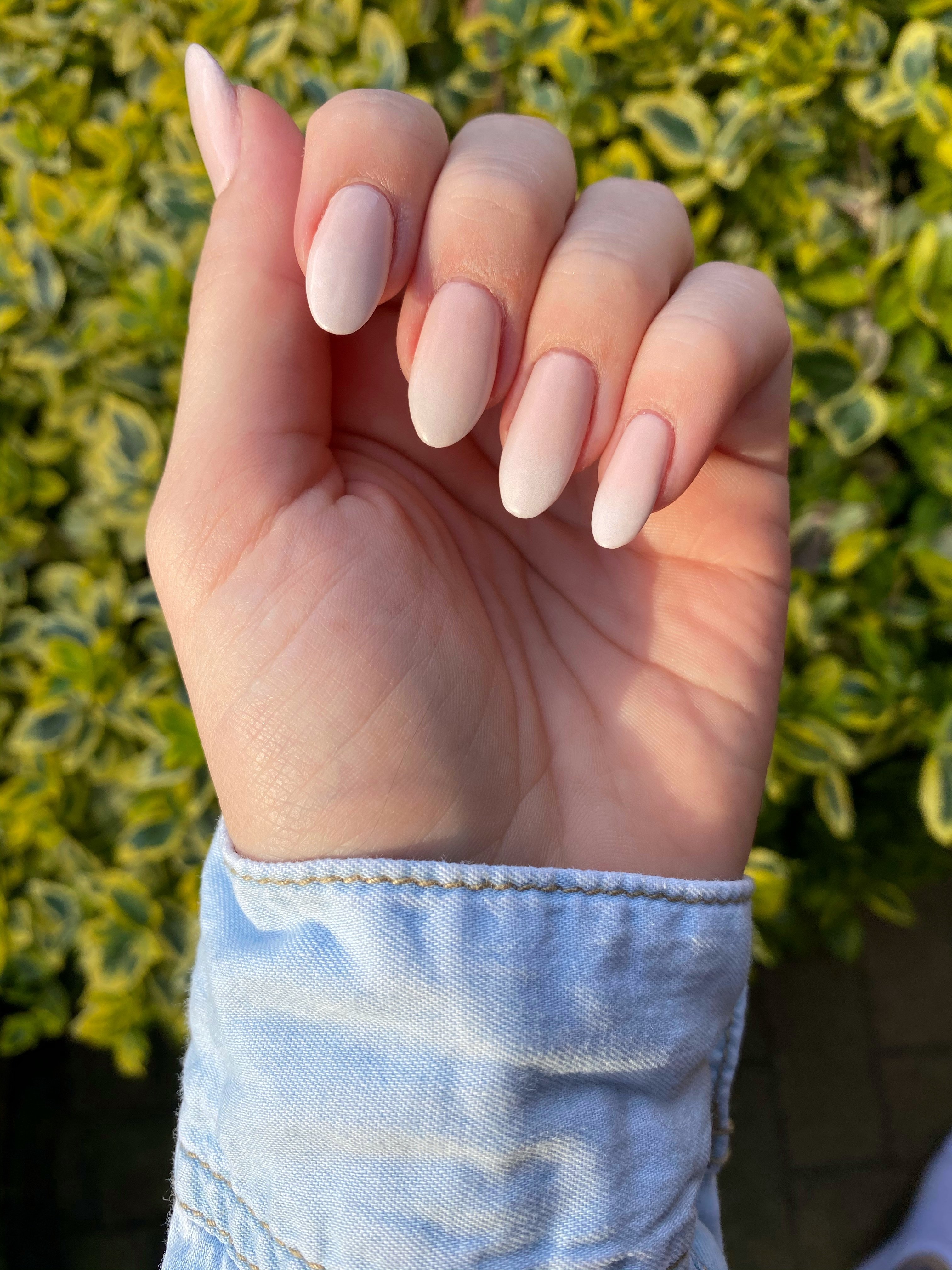 French fade manicure. | Source: Shutterstock
Black and White Graphic French
The combo gives off a modern feel. Sometimes, you opt for a nude base with a mix of black and white at the tip or go with monochrome colors. Whichever you choose, people will undoubtedly stare at these nails.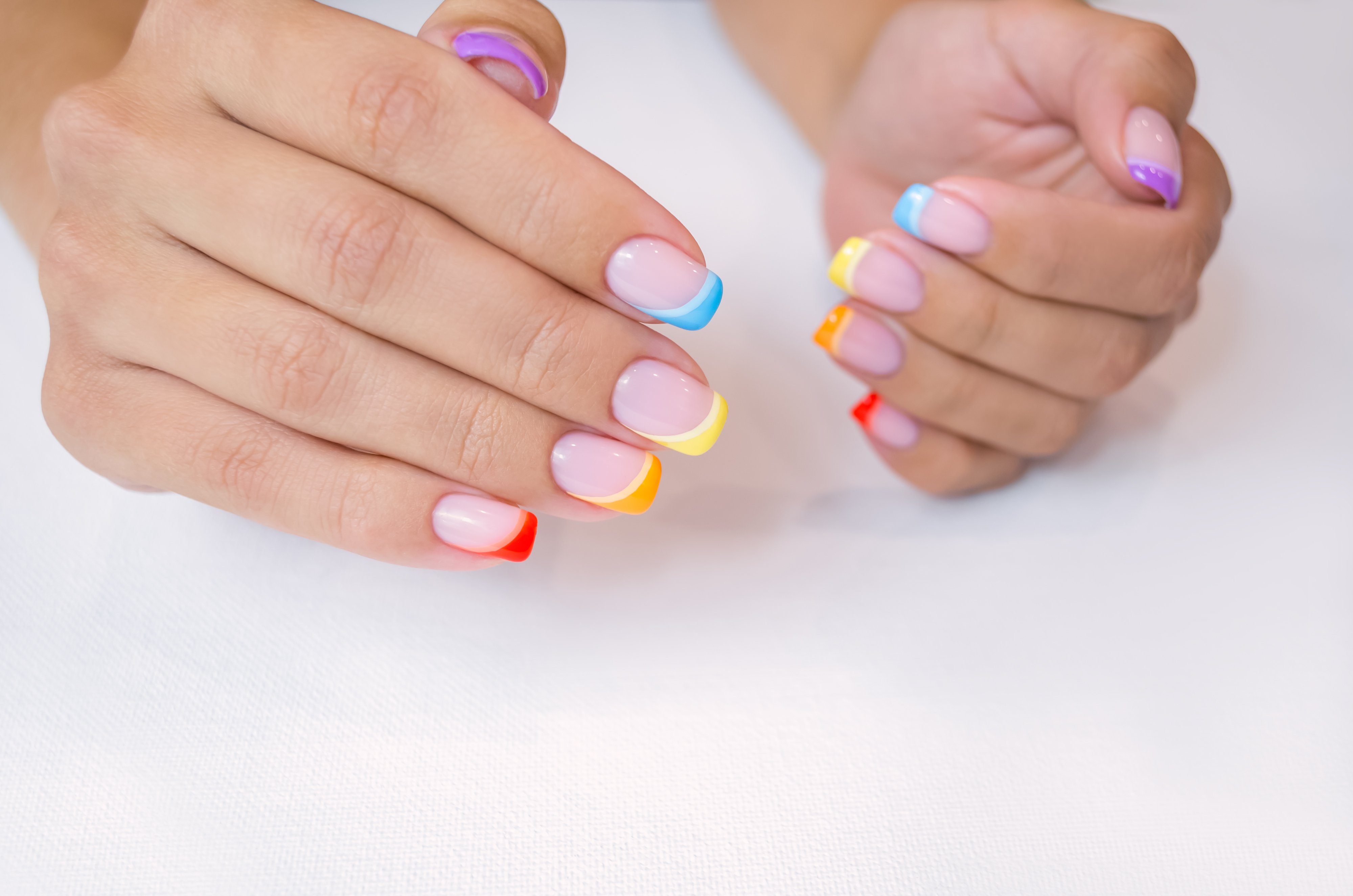 Black and White Graphic French manicure | Source: Shutterstock
Geometric French
Precision is required for a fantastic Geometric French manicure. It is an angular twist— imagine having a tower at your fingertips. It gives a daring look and is also a go-to for celebrities like Rihanna, Cardi B, and Nicki Minaj.
Other French nail art includes rainbow, cow-print, neon, evil eye, melting, classic, floral, Rhinestone, golden, cherry pink, tortoise, and holographic french manicures.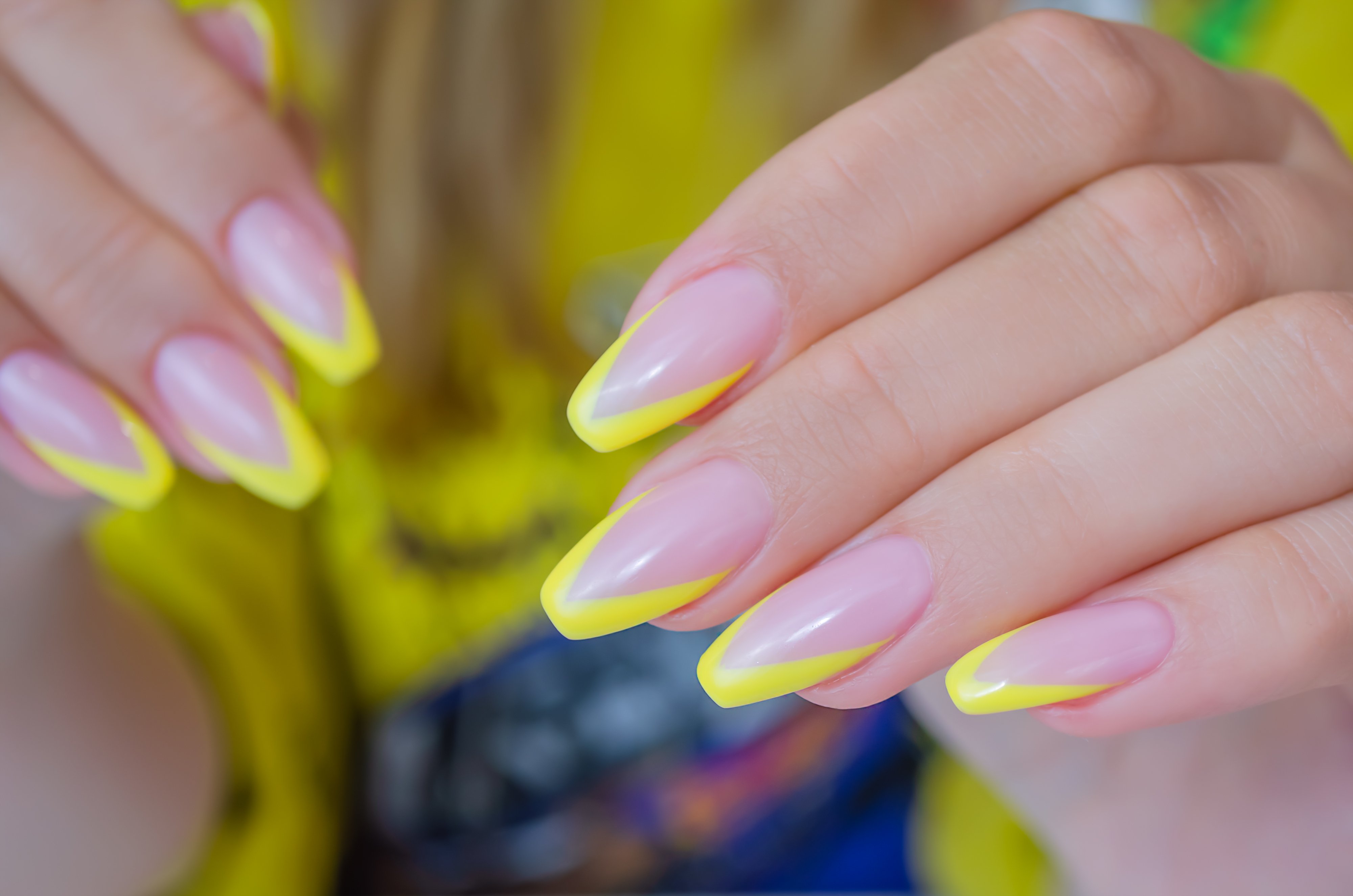 Geometric French manicure | Source: Shutterstock
Remember, you are not limited to these ideas. With French manicures, you can play with designs, patterns, and colors, but always stick to the theme, honor the base, and play with the tip. This would guarantee a classic, chic and captivating look!
Universally, women pay attention to how they look, some more than others. However, one way to ensure you always appear your best is to have neatly manicured nails and hair—these two work hand in hand to boost self-confidence.