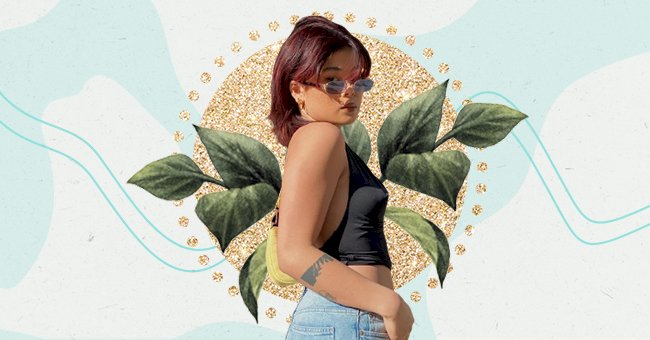 9 Hairstyles For Fine Hair That Amp Up Volume
Having fine hair can be frustrating since every magazine cover and beauty campaign champions voluminous strands. However, there are many ways to wear your fine hair to feel just as good as the models.
It is all about volume leaving out men and women with fine hair when it comes to advertising hair products. As a result, people with finer strands end up constantly worrying about whether their hair looks flat or not.
Thankfully, there are many tips and tricks to help those with thin hair embrace their strands without worry. If you would like to see how this is possible, take a look at the ten hairstyles that amp up the volume on fine hair below:
Tousled Pixie
A pixie haircut may be a bold choice, but it is fantastic for fine hair. This style can help hair look thicker by styling individual pieces with texturizing products to add dimension and movement to the thin strands of hair.
Side Part
We all love the middle part trend, but hair starts to look flat when you wear it daily. So instead, opt for a deep side part hairstyle to change up your look, and you will notice that your hair will appear less flat from that small shift.
Blunt Bangs
Many women have to think for months before considering bangs, so we're here to assure you it will look great. Eyebrow grazing bangs make hair look thicker and focus people's attention on your beautiful face.
Long Layers
Many women prefer to keep their hair long but are afraid that the length will emphasize fineness. Fortunately, cutting layers into fine hair can help it look more voluminous, making them perfect for long strands.
Blunt Bob
Many hairstyles fade in and out of fashion, but the bob is one that is here to stay. A blunt bob instantly presents a chic vibe, and the blunt cut helps make thin hair appear fuller. Adding layers is also great for dimension.
The Shag
70s rocker chicks knew what they had going on with their shaggy hairstyles that we love today. This edgy and trendy haircut helps create volume with layers and is a great way to revamp one's look once in a while.
Low Bun
A classic chignon hairstyle may seem like too easy a solution for making fine hair look good, but that's how great it is. The sleek low bun hairstyle looks fantastic on thin hair as you won't have to worry about it looking flat.
Volumized Bun
This bun hairstyle is positioned higher up on the head, and the hair is teased to add more volume to the bun. Teasing the hair makes the bun appear larger, which can help distract from thin strands that look flat.
Half Up Bun
This trendy hairstyle is fantastic for fine hair because it adds dimension to the strands. Leaving the hair in a half-up ponytail can give away the fineness of your hair, but wrapping it in a top knot or bun disguises it well.