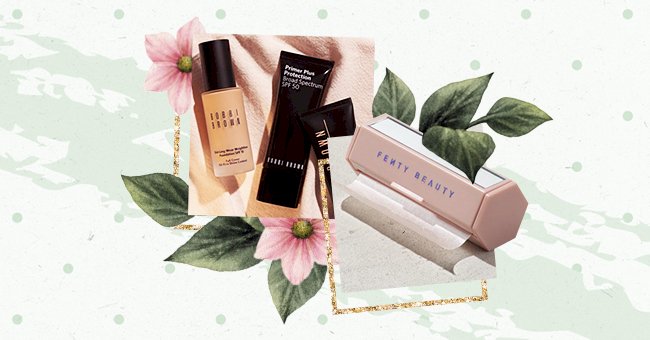 9 Tips To Keep Your Makeup From Melting In The Heat This Summer
When sweat and unwanted shine start to threaten your good makeup day, you put your finger up and tell them, "not today, buddy."
As temperatures rise, your makeup might not play as nicely as it did before. You may even consider going bare when you actually really wanted to cut that crease or rock that blush.
While setting spray may be your first thought, some other products and techniques you can try to keep your makeup intact.
Use A Primer With SPF Like Bobbi Brown Primer Plus Protection SPF50
Don't you just love a hybrid product? Applying your makeup after applying a layer of sunscreen over your moisturizer can make it harder for your makeup to stay put. However, using a primer that provides sufficient sun protection can minimize the chances of slip.
Use A Eyeshadow Primer
The last thing you want is your beautiful blending work to go to dirt in the sweltering sun. Hold your eyeshadow and liner in place while reducing the chances of an oily lid. Try Urban Decay Eyeshadow Primer Potion, $28.
Layer Up, Buttercup
Try to layer different textures of product on your face. For instance, apply some powder in between your primer and your foundation. Also, consider doubling up on certain products like powder blush over cream blush or buffing your liquid foundation with powder.
Consider A Sweat Resistant Concealer
Concealers don't all work the same, and some are better built to withstand the heat than others. E.L.F 16HR Camo Concealer, $59.
Blotting Powder Or Paper
Remove the residual oil from your face without smudging your makeup with blotting powder. It's a handy tool to have once that unwanted shine starts to creep up. Try Fenty Beauty Invisimatte Blotting Paper, $18.
Waterproof Is Your Friend
Avoid unintentionally looking like a panda. When shopping for a mascara that will stay on your lashes and not ends up everywhere, it is sure to find waterproof. Try M.A.C. Extended Play Mascara
Long-Lasting Body Makeup
Because the body can get comparatively warm, for body makeup, you often want something that's sweat, transfer, and water-resistant. The ALLEVEN Colour Shield (for the face and body) also leaves the skin with a natural-looking tint.
Protect Lipstick From Bleeding
Iron out the wrinkles and fill fine lines. Trinny London's Miracle Blur, $37 helps to create a perfectly smooth and blurry surface on your lips.
Set
Setting is especially vital when there's a higher risk of your makeup melting. For a slightly dewy finish, try Anastasia Beverly Hills Dewy Setting Spray, $38.