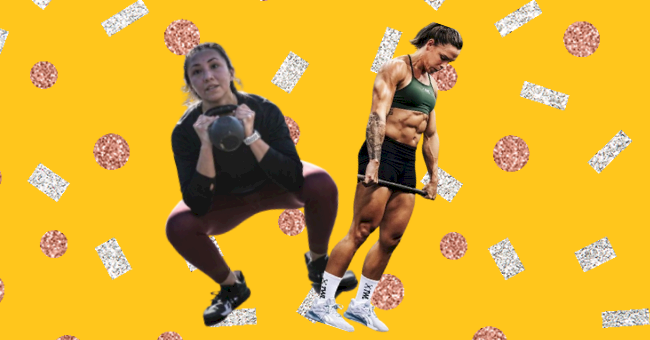 A Beginner's Guide To CrossFit
If you're curious about what actually goes on inside a CrossFit box or why your friends are always obsessing over WOD, it's time to explore this fitness training regimen a little closely.
In the world of fitness, CrossFit is an established brand name that needs no introduction. It was founded in 2000 by Greg Glassman and Lauren Jenai and is a massive workout regime with more than 13,000 boxes or CrossFit gyms worldwide.
Anyone new to the CrossFit phenomenon should first research whether or not the program is meant for them. Let's jump right on to some of the most critical details you need to know regarding CrossFit before you get started.
What Is CrossFit
CrossFit is a high-intensity workout regime that focuses on conditioning your body to become healthy and flexible. It combines functional movements with continuous variations, like squats, stretches, lifting, and the like, and the ones with bodyweight are meant for strength training.
"CrossFit contends that a person is as fit as they are proficient in each of ten general physical skills: cardiovascular/respiratory endurance, stamina, strength, flexibility, power, speed, agility, balance, coordination, and accuracy."

says CrossFit
Rather than focusing on specialized training, CrossFit aims at improving our functional strength so we are better able to perform daily tasks. It targets all muscles in our body and includes a little gymnastics, lifting, cardio, and a particular WOD (workout of the day) to increase strength and endurance levels.
Who Can Do CrossFit
The premise behind opting for CrossFit is merely a yearning for fitness. You can begin with a particular movement and gradually modify it and push yourself forward a little bit every day. Adding body weights can help with building endurance over time.
People who have never tried an intensive workout plan before should probably take things at a slower pace. Anyone with significant bone or limb injuries should avoid CrossFit, but you can indeed work your way around if there's a minor muscle strain.
Equipment Required For CrossFit
As a newbie, you can start with functional movements and once your threshold level has been crossed, go for bodyweight exercises. Then comes a long list of workout equipment like a kettlebell, barbell, pull-up bar, dumbbells, skipping ropes, and a box for your jumps.
The idea is not to get too overwhelmed in the beginning and progress slowly. You can push yourself further by trying your hands at more equipment but in consultation with a certified trainer.
What Happens In A CrossFit Class
A typical CrossFit Training Class is not longer than an hour and is supervised by a CF. You begin with warm-up exercises to prepare your body for the next round, which involves building Skill and Strength, which combine cardio and weight lifting.
Next comes the highlight of the entire class, WOD, or workout of the day, which involves performing a given set of exercises in record time and more repetitions. The class concludes with some running around or stretching.
Where Can You Do CrossFit
You can visit the CrossFit website to find a CrossFit gym or box in your country and exact location. Get in touch with them and sign up for a Crossfit training session in a box near you to get started with your fitness routine.
If you are reluctant to go outside because of the pandemic or prefer a home workout, you can even try CrossFit at home. Just get in touch with a certified trainer first before picking up those bodyweight exercises and other heavy equipment.
Pros & Cons Of CrossFit
CrossFit can be an excellent pick if you're looking to get yourself in proper shape and order. It will give you a bit of everything in one package - strength, endurance, flexibility, and physical preparedness for your everyday life tasks.
However, don't get too carried away by the use of the equipment and heavyweights. It is best to keep things simple and take smaller strides, rather than pushing yourself so much that you end up with an injury or a negative stigma associated with the whole institution of working out.